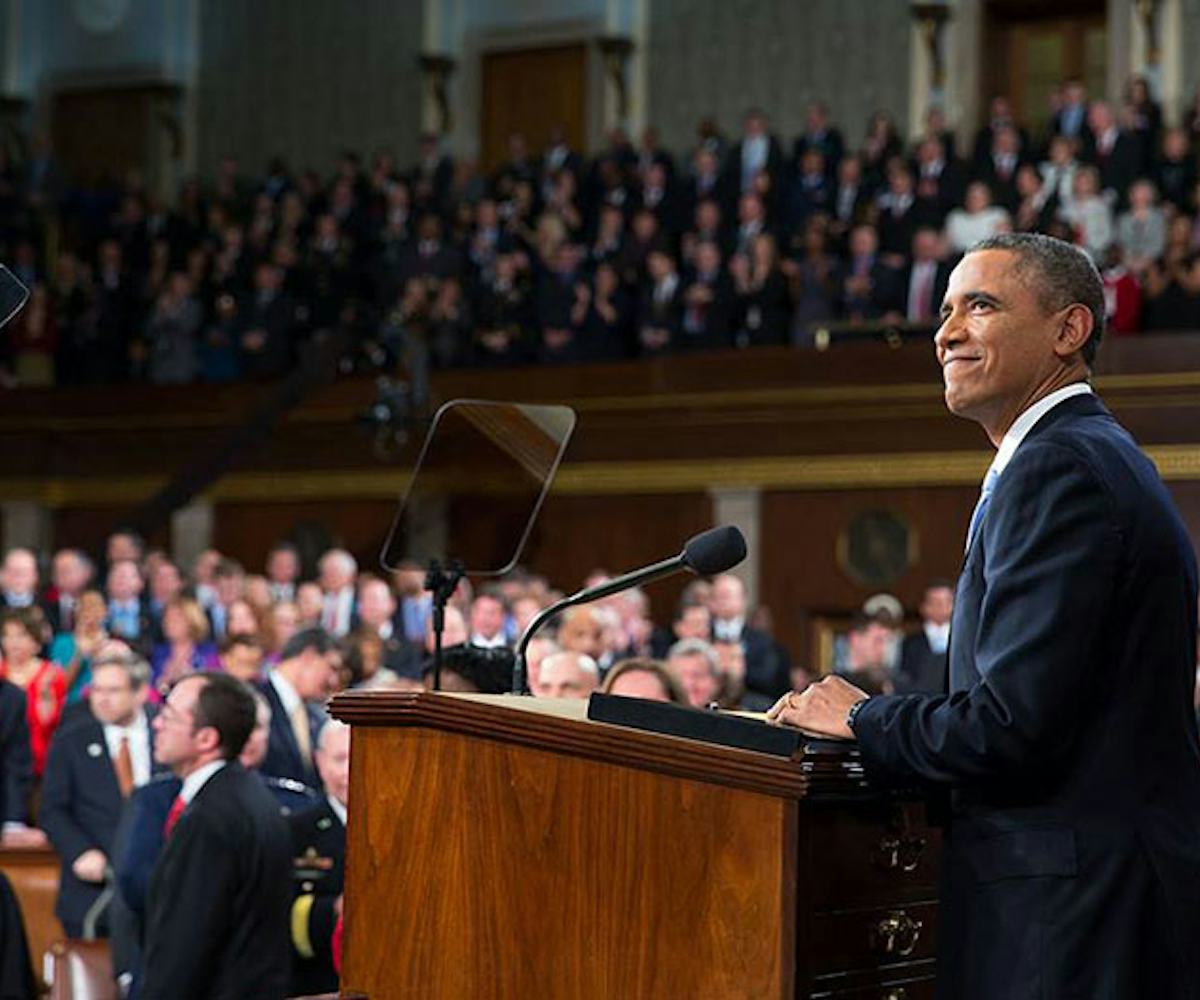 Photo via Barack Obama Facebook.
president obama condemns lgbtq conversion therapy
It's been nearly four months since 17-year-old Leelah Alcorn died. And in that time, over 120,000 people have signed an online petition calling for the White House to enact a bill that would ban all LGBTQ+ conversion therapies — a program Alcorn's parents put her in as an attempt to convert her back to being boy. Last night, April 8, the White House issued a statement recognizing the petition.
Written by one of President Obama's senior advisors Valerie Jarrett, with an introduction by the President himself, the response criticizes the practice of conversion therapies as "neither medically nor ethically appropriate" and that it "can cause substantial harm." Jarrett then declares, "As part of our dedication to protecting America's youth, this Administration supports efforts to ban the use of conversion therapy for minors."
This is a milestone for the growing cause for equal transgender rights. At the heart of this is Leelah Alcorn, whose suicide is but one of a countless number of deaths the LGBTQ+ community has suffered due to practices like conversion therapy. In her suicide note, she called for "transgender people to be treated like humans, with valid feelings and human rights." Now, finally, that wish is one step closer towards being realized.