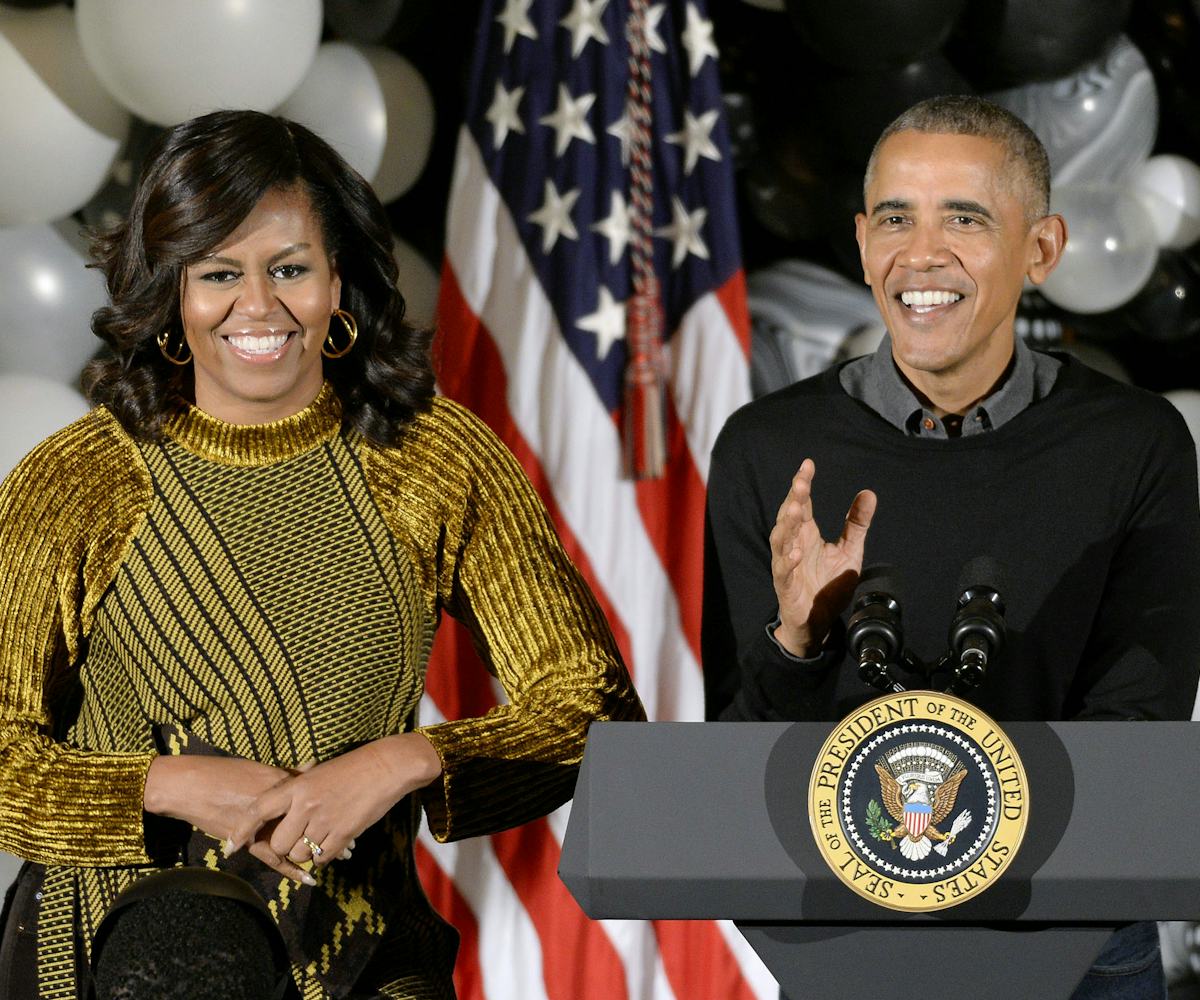 Photo by Olivier Douliery-Pool/Getty Images
The Obamas Might Be Making The Perfect Hate-Watch For Their Netflix Venture
I love everything about this
Barack and Michelle Obama are dipping their toes in the streaming industry, and now have the perfect subject to focus on. The political power couple could possibly be adapting Michael Lewis'The Fifth Risk for Netflix, having recently acquired the rights to the book. 
Per Independent, The Fifth Risk eyes the Trump administration's "willful ignorance," and reckons with the consequences of passing off the most powerful positions in the nation to a group of uninformed, unprepared individuals. No official announcement has been made regarding this book's inclusion as part of the Obamas' previously reported deal with Netflix. The subject of their Netflix project could be anything, but with a reported $65 million changing hands for a book deal with Penguin Random House, it seems likely that these two deals are linked. 
It's not clear what the tone of The Fifth Risk adaptation will be as of now—if there is even a series in the works—but we can assume there will be at least a hint of shade thrown at the Cheeto-hued current POTUS.