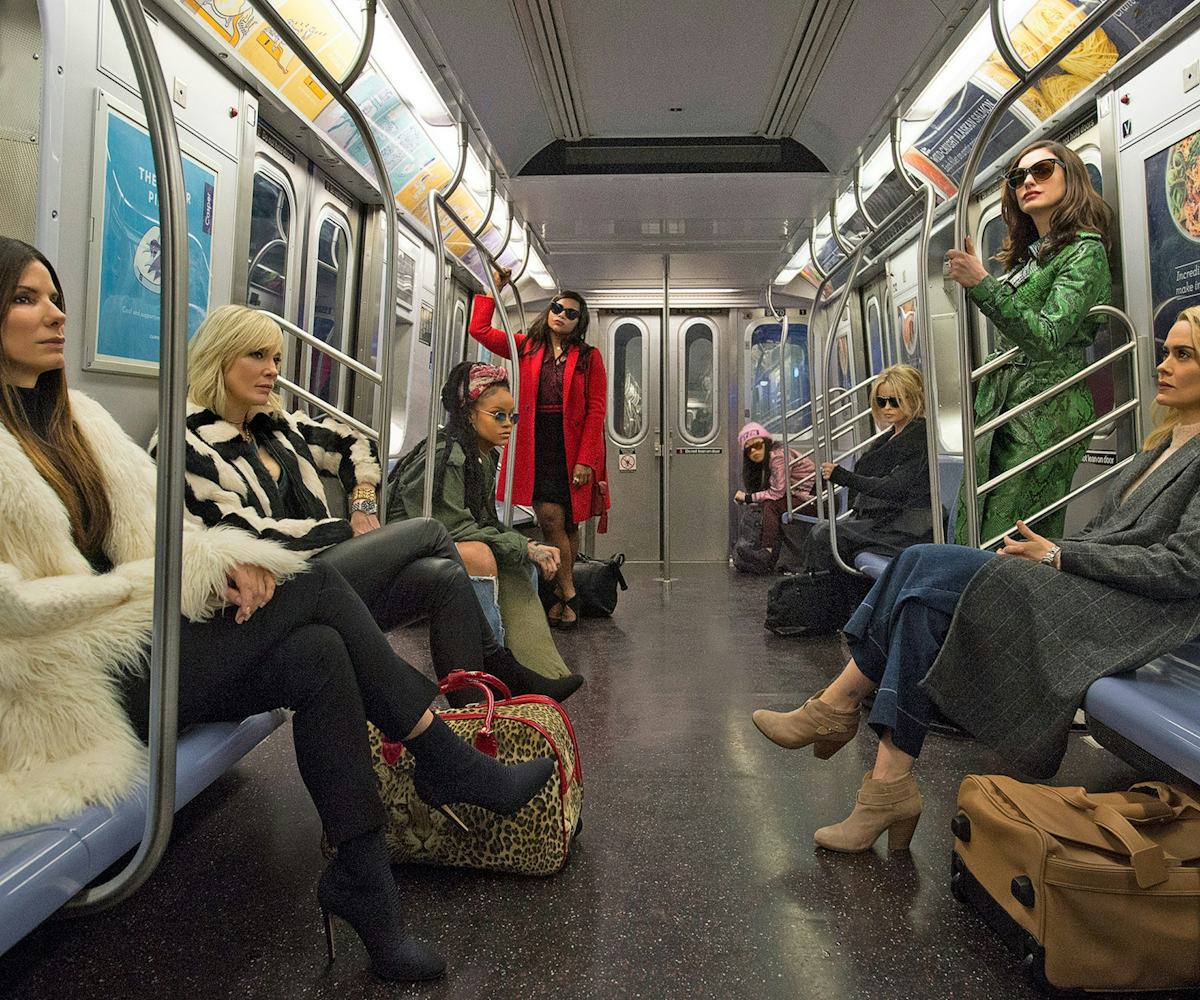 Photo courtesy of Warner Bros.
Here's Your First Official Look At The Insane 'Ocean's 8' Cast
We've all seen the unauthorized set photos of Ocean's 8, the all-female spin-off of the original Ocean's trilogy. But today the studio behind the high-wattage movie has decided to gift us with the film's first official photo, and it doesn't disappoint. There they are, all eight of them, on an otherwise empty New York City subway car, looking like the master thieves they play in the movie. Sandra Bullock is Debbie Ocean, the group's leader and rumored sister of George Clooney's Danny Ocean. Cate Blanchett is Lou, Rihanna is Nine Ball, Mindy Kaling is Amita, Awkwafina is Constance, Helena Bonham Carter is Rose, Anne Hathaway is Daphne Kluger, and Sarah Paulson is the one they call Tammy.
Very little is known about who these characters are and how they figure into the movie's plot, but if this photo is anything to go by, the five characters furthest from the front have more sensitive eyes. In fairness, those subway fluorescent lights can be pretty abrasive. As rumored, the movie's central heist will take place during the Met Ball, and cameos by Anna Wintour, Alexander Wang, and many more celebrities are expected, including a very meta cameo by Rihanna playing Rihanna, who discovers that her long-lost twin sister is a master thief.
Ocean's 8 hits theaters on June 8 of next year, which is a long time from now.