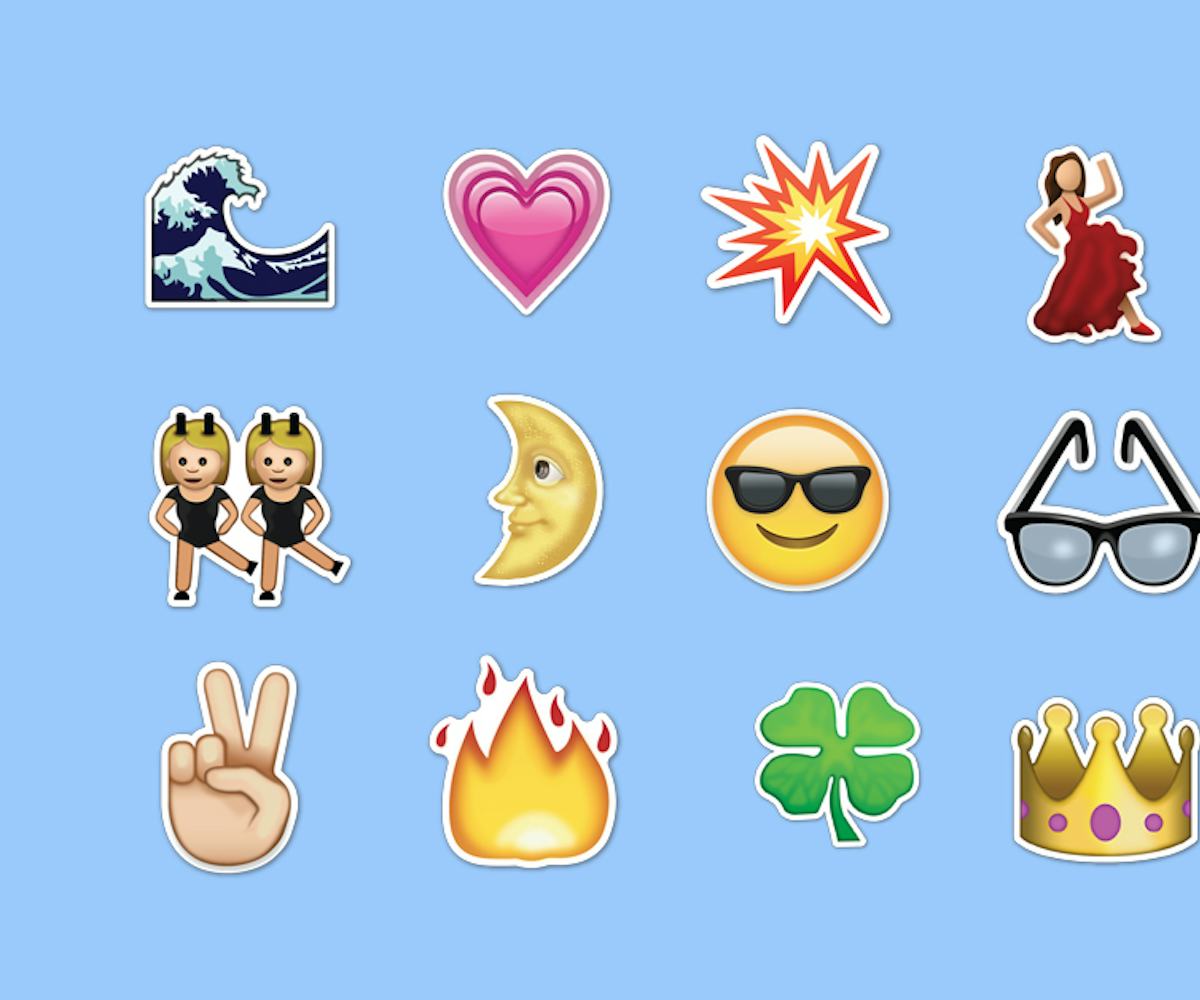 Illustrations by Sariel Friedman
your october horoscopes are here
October is traditionally the "death month" in the Northern Hemisphere, when our human ancestors embraced the Earth's vibrant display of decay and dismantlement. (Hello, why do you think Halloween, Día de los Muertos, and All Saints' Day are celebrated in such close proximity in the autumn month?) This essential death cycle is vital to our ecosystem, and we can learn a thing or two from it. After all, we're not exempt from the process; everything dies, and one day we will, too. But it's not necessarily the macabre event candy companies and purveyors of sexy lobster costumes would have you think. 
Death clears a path for fertile growth, and October offers some incredible energy for continuing to grow through the death season. Love and relationships will be highlighted from October 8 to November 9 when Venus enters perfectionist Virgo. She's finally overcome her shadow period from this summer's Venus retrograde, meaning everyone's love life will finally begin to shape up. Communication becomes clear and direct after October 9 when Mercury's dreaded retrograde period comes to a triumphant close, moving forward in congenial Libra. October 12's Libra new moon turns the page in our relationships, giving us a fresh start. The month ends on a cozy, stable note with an earthy, romantic full moon in Taurus on October 27, making sure to be as attentive as possible in fulfilling our emotional, material, and physical needs.
Libra: Your Personal New YearEven though you don't feel 100 percent like yourself as October opens, change is coming—swiftly. Mercury ends his "bad three weeks," finally turning direct on October 9, lifting any confusion, inhibition, or hesitancy to communicate smoothly. Then on October 12, a sparkling Libra new moon supports you in making positive changes. It's your birthday month, after all—you deserve a fresh start! Airy, creative types will love the new moon's glistening energy, offering the perfect chance to initiate a new passion project.
Deepening your connection with your partner, emotionally and spiritually, will become a priority during the second half of the month. You may choose to spend more time at home cozied up, and the weekend of October 23 couldn't be more perfect for leaving the real world behind in favor of a dreamy, sexy escape. The month ends with the dependable Taurus full moon delivering some very positive news involving money matters on October 27.
Scorpio: October's Very OwnThough it's not quite #scorpioseason, October begins with a powerful energy surge reminding you who's in control (hint: It's you). You're coming into your own season, and your social circle continues to grow—as does your influence.
Efforts to become more extroverted after October 8 will be rewarded not only with epic highs and unforgettable nights you actually can't remember, but also with golden opportunities to network and make connections. Single Scorps should circulate aggressively. Don't snub your nose at your bestie introducing you to someone—your chances of meeting someone important (or at least sexy) are on 11. Likewise, your friendships will get you far in all aspects of life, and one person in particular could have the power to manifest your wildest dreams and core personal goals. And yes, I know how much asking for help makes your skin crawl, Scorpio, but the reward is so worth the risk.
Most are surprised that super-strong Scorpio is actually one of the signs most prone to anxiety. Those of you struggling to overcome anxiety caused by dwelling in past trauma will feel significant relief after October 9, when Mercury stops digging up the bones of your old closet skeletons. A critical partnership, either romantic or business, will likely deepen near the extremely complementary Taurus full moon on October 27. Expect your karmic bonds to deepen spiritually and materially.  
Sagittarius: Future FocusYou've been craving change for some time, but thanks to Mercury clouding your judgment in your 11th House of Future Visions, figuring out what you really want out of life has been elusive. The heavy veil lifts on October 9 when Mercury turns direct. By October 12, life seems to kick into overdrive, and you may even feel the urge to make yourself more visible, socially. Keep the connections you make now in your back pocket—they'll benefit you greatly in executing your dreams.
Career-wise, it's been a tough year. But after October 8 when smooth Venus—who rules talent and money—shifts into your 10th House of Profession, your prospects for improving your career standing will shine brighter than ever this year. Shortly after, Mars, who rules energy and ambitions, and Jupiter, ruler of opportunity, tag-team Venus, launching your career forward. Don't sleep on this energy, Sag—what happens now will have monumental rewards for years to come. Watch what happens around October 15, 17, 23, and 25.
Capricorn: Climbing the LadderCareer matters come to a head in October, and you're finally ready to get serious about handling your business—something that's been grinding your gears for the better part of the year. Once Mercury stops playing games and goes direct in your 10th House of Profession on October 9, you'll see things begin to flow forward in a positive direction. Impressing the bigwigs will be easier than ever on October 12 with a new moon in your career sector.
Your love life reaches a spiritual peak this month, as well. Banner days for sparking the fire between you and bae are October 15, 17, 23, and 25. If you've been unsure about someone you're newly dating, the friendly Taurus full moon on October 27 will solidify your feelings. Let your special someone know your heart's desire.  
Aquarius: Re-DosOctober opens with headaches, delays, and miscommunications galore as Mercury retrograde finishes strong. Legal battles have been especially tough, but it's smooth sailing after October 9 when Mercury turns direct. Aquarians pursuing academic goals might've had a difficult time getting a grip on advanced material, and you might have needed to hire a tutor or retake a class. If so, you'll see that it was completely worthwhile after October 12. Practice makes perfect.
Money matters continue to gain traction in October, specifically earning extra money from freelancing or taking side jobs. Big investments and financial decisions will likely pay off handsomely now, especially between October 8 and November 8. Exciting, emotionally charged news may come from a close relative with the Taurus full moon in your 4th House of Family on October 27.
Pisces: Planting Seeds of Love October turns out to be a very romantic month with Venus penetrating your 7th House of Partnerships on October 8, where she'll join lucky Jupiter until November 8. Mercury turns direct on October 9, launching flirtations forward at full speed. Expect magical developments in relationships and partnerships—either business or romantic—especially on October 11, 12, and 25.
The new moon on October 12 will settle a confusing financial matter that's been haunting you. Short trips and local adventures will be just what you need to restore your energy this month, especially near the full moon on October 27. Communing with nature and the outdoors will be especially therapeutic now. By the end of the month, you may also receive uplifting news from a sibling. If you work in publishing or an industry in the communications field, you'll likely see a project vital to your career's growth reach a culmination point.    
Aries: Girl, Put in WerkOctober opens with a familiar struggle spilling over from summer: your relationship status. Thanks to Mercury retrograde, you're reminded that old wounds aren't fully healed, and it's possible to become overcast by confusion around your true compatibility. Or you could be head-over-heels for each other but can't agree on a damn thing. Transparency and patience are your secret weapons until the fog clears on October 9, when Mercury turns direct in your 7th House of Relationships. Clarity hits like an atomic bomb on October 12, turning hesitance into motivation to start a fresh—and thrillingly romantic!—new chapter with bae.
Your work life couldn't be more satisfying this month, and may even be an oasis from your love woes. But static in the office may distract you from your success on October 10, and you might end up butting heads with a coworker over a creative difference. Still, you'll be overjoyed with the success of a current work project between October 11 and 15. New business partnership opportunities will subtly reveal themselves, so pay close attention after October 12. Money comes easy with an explosive full moon on October 27 in your 2nd House of Income, proving that all your hard work this year is paying off.
Taurus: Love on TopWork is your main focus early in October (when isn't work your main focus, Taurus?), and you'll feel especially stoked once a work-related project takes flight after October 12. In the meantime, harness your steadfast patience and don't let Mercury's tricks kill your vibe. Consider the communication mishaps, delays, and glitches in your plan helpful earmarks hinting at the weak links that need reworking before your efforts can truly shine. Handle it like the dependable, grounded earth sign that you are, but don't involve yourself with office politics. With Mercury still clouding communication, everyone will be playing the blame game and gossiping at work. But we both know you have too much integrity to do that, Taurus.
Your love life is on the rise in October, and what happens between October 8 and November 8 could be the most significant development of your whole year. Venus cuddles up to Jupiter and Pluto between October 23 and 25, making those some of the most romantic days out of the month. But the cherry on top is a full moon in Taurus on October 27 amplifying your feelings of personal fulfillment, especially in matters of the heart. By November, you'll see that this is the love you've been holding out for.
Gemini: Toil & TroubleOctober opens hazily, but you'll slowly begin to exhale again once Mercury, your ruling planet, turns direct on October 9. A breakthrough in an important project is on the horizon, especially if you've been feeling blocked creatively. The same goes for communication glitches; if you feel like you've hit a wall in communicating with your partner lately, expect things to loosen up after Mercury's dust settles.
Domestic issues—which have been the hallmark of your entire year—will progress positively, especially when it comes to money and real estate involving your family. You may be written into a family member's will, or even inherit a rent-controlled lease or a big chunk of money promising a life upgrade. Keep your phone close on the days near October 11, 15, and 23 when major news is most likely to hit.
Single Geminis looking for fun should inject themselves into as many social situations as possible after October 12 when a new moon in your 5th House of Romance sets your love life aglow. You may feel a powerful urge to hide away near the Taurus full moon on October 27. Take as much space as you need now to recharge. Geminis that have been toiling on projects toward a steep deadline will finally see a successful culmination by month's end. Don't freak out, Anxious Annie—make the process fun and you've already succeeded. 
Cancer: Upgrading, SlowlyAll the family drama swirling around a sibling or very close relative's stretch of bad luck will continue to be on the upswing, and you'll finally be able to enjoy a relatively chill family life, especially after October 9. Once Messenger Mercury shifts into gear on the 9th, you could experience a fiery burst of creative energy. If you've been feeling an itch to write creatively or journal, this would be an ideal time to start. Adventure-seeking Crabs should use the weekend of October 9 to take a mini-vacation or staycation, but if that doesn't work the weekend of October 23 is an ideal alternative, particularly if you can have your Number One tag along.
Hold off on major purchases (think: cars, computers, electronics, etc.) until after October 11. Keep your ego in check on October 16 when it comes to negotiating anything—you likely won't have the upper hand. Luckily, the jovial Taurus full moon on October 27 sets fireworks off in your social life, meaning opportunities for escapism and blowing off steam will be plentiful by the month's end. 
Leo: $tack$ on $tack$The month opens on a chaotic note filled with communication breakdowns. When it comes to contracts and agreements—especially those involving money—do everything you can to postpone a decision until after October 9 when Mercury settles down. Be extra cautious in upturning every stone, gathering all the details, and asking all the vital questions beforehand. This is actually a great way to stall.
Don't be fooled by October's dismal first week; the month's shining star is actually your bank account. Luxe Venus and money-minded Jupiter penetrate your 2nd House of Income on October 8, where they'll both stay for exactly 30 days. Opportunities to maximize your money are sickeningly abundant, and if you play your cards right, you'll be snapping the rubber bands from all your stacks through the holidays. October 11, 23, and 25 are all five-star days for receiving big financial news. The month ends on a prestigious note with a focused Taurus full moon on October 27 launching your career to its pinnacle.
Virgo: You Don't Know You're BeautifulEgos aside, your self-image has taken some painful hits this year, leaving you feeling less foxy than your usually prim, chic self. That's all about to change dramatically after October 8 when Venus enters your sign. She'll hang out in Virgo until November 8, giving you a powerful and much-needed boost in sex appeal and overall allure. Singles can easily harness this dark magic for attracting love and romance, especially on October 11, 23, and 25, when your sexy powers are amplified.
More great news: Mercury, your ruling planet, will finally get it together and turn direct on October 9, offering an empowering sense of clarity, particularly with your finances. But that's not even the best of it. Mars and Jupiter join sensual Venus in a literal party in your sign for most of October. Mars will back any plan you put into place with conviction and integrity, especially on October 15 and 17 when the Red Planet connects with dark lord Pluto and lucky Jupiter. These days will also shoot firepower into your already-smoldering sex life, so if you've been waiting for the right moment to whip out your freakiest toys and handcuffs or let someone special in on your Japanese rope bondage fantasy, now's the prime time.