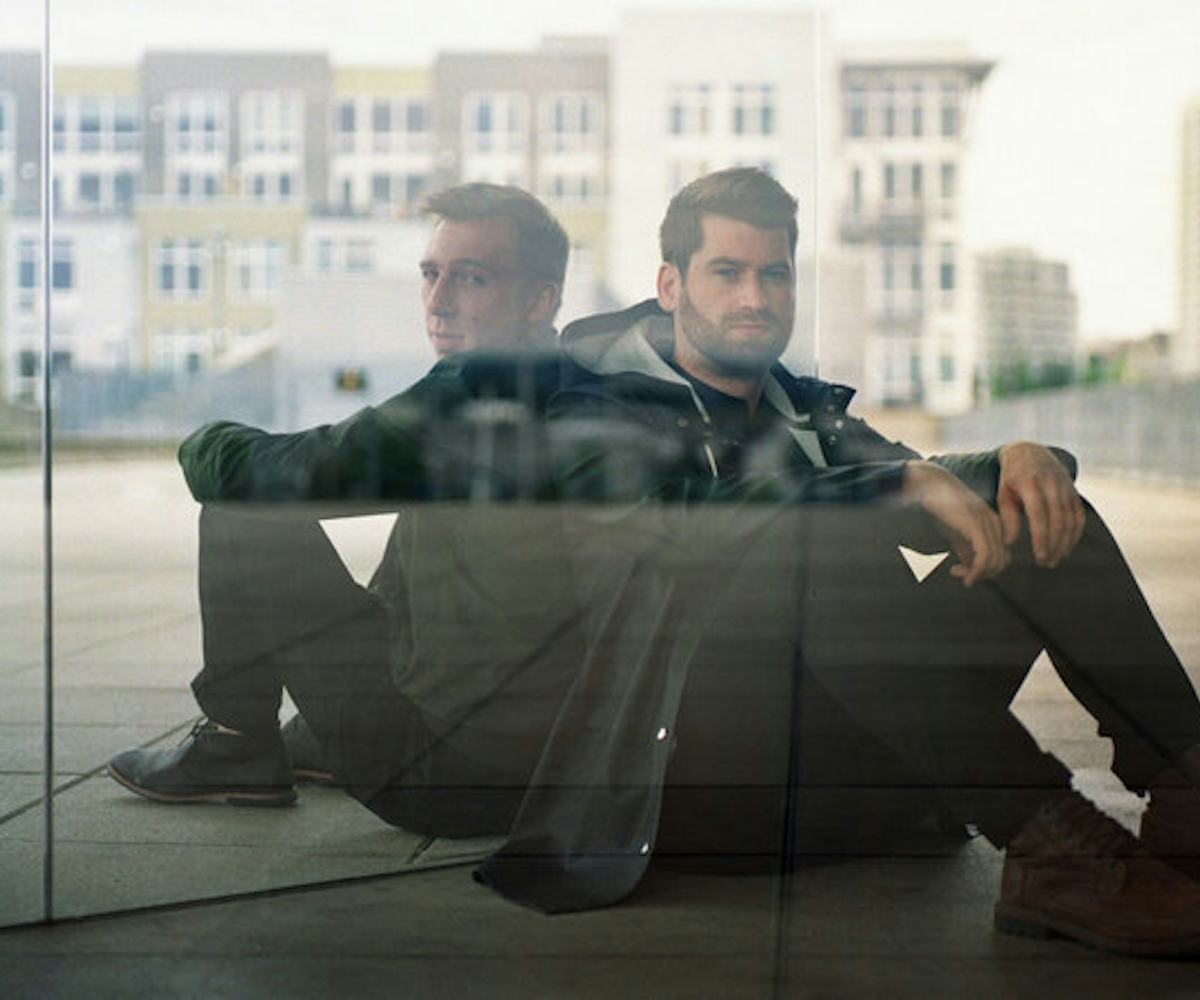 Photo by Tonje Thilesen
ODESZA's New Album Does Exactly What Electronic Music Should Do
They say if you stare long enough into the abyss, the abyss will stare back at you. But who has time for that? So, instead of staring into the abyss and waiting, why not learn to embrace the unknown? It is, after all, essential for survival. Easier said than done, though. Infinity is a daunting thought, one that science-fiction tackles time and time again, which served as a launching point for Seattle-based electronic duo ODESZA's third album, A Moment Apart.
It is one particular sci-fi film that sets the album in motion. An evanesce of sparkling synths intros us with deep bass chords—a cosmos of their own accord—as the great unknown presents itself through a sprawling 15 additional songs. It is, simply put, transcendent.
"We were really trying to embrace the cinematic elements we really enjoy in film," Harrison Mills, one-half of ODESZA, tells me earlier this summer from his home in Seattle, a prime landscape to inspire music as sublime as this. "This was a really great opportunity for us to add a lot of orchestral and symphonic moments." 
Mills and Clayton Knight debuted ODESZA in 2012 with Summer's Gone. They followed that up with In Return two years later. "That one," Mills says, "was us honing our skill as songwriters and working with vocalists, seeing how that would work with the instrumentals we were creating." 
"What I love so much about electronic music is that it, to me, is the best facilitator for melding genres together," Mills says. "I really love when people can make all these different things, that don't necessarily fit together, feel right together." Take, for example, A Moment Apart's "Meridian." It touts a hip-hop beat that, through sweeping synths and a marching drum line that creeps its way to the sound's centerfold, becomes something extraordinarily expansive and genreless. It's followed by "Everything At Your Feet," whose trumpet is regal without any pomp. 
Contrast is what fuels the sublime. It is a cathartic grandeur that inspires the very human feeling of humbling insignificance. It can come from something as big as watching a solar eclipse to something as small as realizing your heart aches for a now-distant lover. Almost three-quarters of the way through A Moment Apart, Regina Spektor's voice cries about the dimming afterglow of a doomed relationship. She's missing another, completely lost in her memories—sublime entities in and of themselves. "I can't believe she worked with us," Mills says. "I kind of half-jokingly suggested working Regina Spektor because I didn't expect she'd say yes, but then we got an excited email from her." 
Spektor's longing is answered by the time A Moment Apart reaches its climactic finale, a truly magical five minutes of music titled "Corners Of The Earth." Australian singer-songwriter RY X takes these lovers, running from their worldly problems and into "the love they choose to make," to the stars. It's the kind of song that showcases the true power of electronic music and its ability to humble a listener in the face of sound so gargantuan, cosmic, and, at the same time, grounded.
A Moment Apart drops September 8 via Counter Records/Ninja Tune.