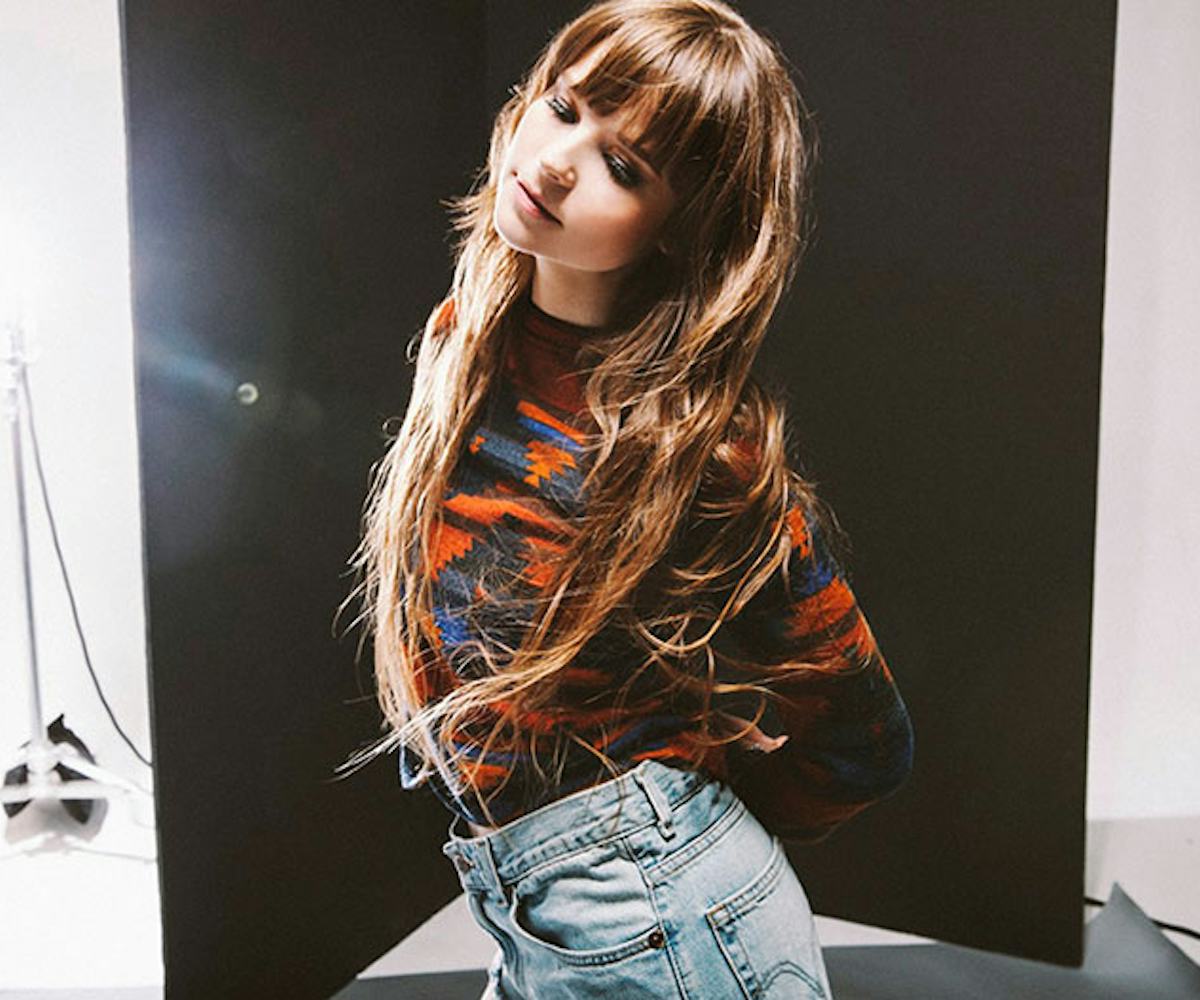 photo by easton schirra; Makeup by Elle Leary for Tom Ford Beauty
The loudest voices are often the ones that, ironically, have the smallest impact. It's the softspoken individuals whose voices pack a punch that hit harder than most. That goes for both traditional orators and musicians like Ofelia K. There's a delicacy to her new song, "White T-Shirt," that forces the listener to pay attention. And what they're paying attention to feels like a diary entry.
"White T-Shirt" comes off Ofelia K.'s forthcoming solo EP. Its intimate lyrics quietly mesh with a twinkling production of synths, guitars, and a light drum. Whether intentional or not, hints of Lana Del Rey's west coast cool are sprinkled throughout. There's no drama to the track, through; its simple melody is free of swelling drops and boom-boom-pows. Rather, "White T-Shirt" flows smoothly from the speakers and wraps around you. Go ahead, press play: Comfort, like your favorite white t-shirt, awaits—aurally, of course.