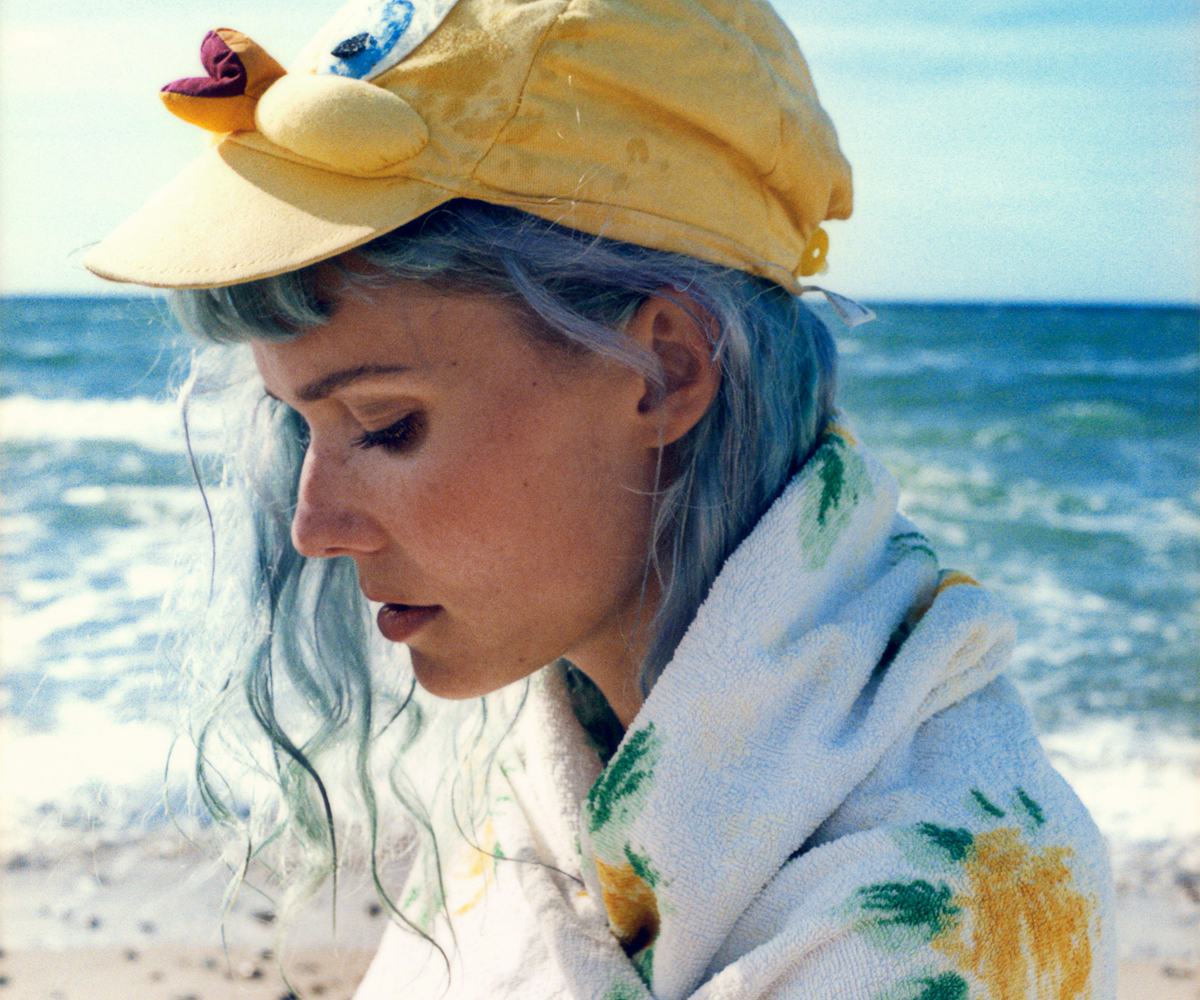 Photographed by Mads Teglers
oh land's copenhagen
the musician's ultimate guide to the danish capital.
Though she now calls Brooklyn home, Danish musician Nanna Oland Fabricius--aka Oh Land--still has a soft spot for her hometown. "It's very charming, with low houses and lots of small, independent boutiques. I think to a lot of Americans it would look like one big flea market," she says of Copenhagen, the country's capital and cultural center. "My favorite thing is that it's packed into one area, so you can get from one end to another really quickly by bike."
With her third studio album, Wish Bone, out this week, and a US tour slated to take her all the way to winter, Oh Land won't be making her biannual trip back anytime soon, but she did share with us her ultimate guide to Copenhagen.
When To Go: "Definitely summer--it's the most beautiful time of the year. People come out of their shell and we're not so used to the light. We do have a summer solstice; it's the longest day of light, so the sun barely sets, and that's a beautiful, beautiful day."
What To Pack: "The weather can shift four times in a day, so it's good to have something a rain coat! And some shoes that are good for bicycling and walking, because you walk a lot in the city. People are pretty fashion forward, so you can get away with the outfits that you have in the back of your closet. Oh,and no skirts that are too short for bicycling!"
How To Get Around: "Bicycling is the only true way to get around in Copenhagen--you don't take cabs there. There is [a bike-sharing program], you can do that, but they're not very good bikes; they're a bit heavy. We're about bikes as the French are about wine!"
Traveling Solo? "We like everything English-speaking because it's very exotic and international, so it's easy to make friends there when you're not from there."
Where To Go:
For Live Music: Store Vega (Enghavevej 40)
"If you want to catch a good music gig, Store Vega is a really good venue and it's very beautiful. You can see big bands, but in an intimate environment, and probably a smaller [space] than where you'd see here [in New York City]."
For Lunch: Cafe Dyrehaven (
Sønder Boulevard 72)
"It's a cool hangout place for the Vesterbro crowd. Lots of local musicians meet up here and have traditional danish 'smorrebrod.'"
For Design Spotting: Hay (
Pilestræde 29-31)\
"I love the furniture by Hay. It has quickly become a classic Danish design shop and in many homes you can find something from this hip new place."
For A Geek-Out Moment: Tycho Brahe Planetarium (Gammel Kongevej 10)
"Copenhagen has one of the biggest Imax screens in Europe, thanks to Tycho Brahe. Really great for seeing the current hemisphere and has great films about everything from dinosaurs to black holes in outer space."
For Shopping: Wood Wood (Gronnegade 1)
"They mostly carry street-inspired clothes by Danish designers, but also have international brands like Opening Ceremony, Kenzo, etc."
For Greenery: Kongens Have Park
"The Danish version of Central Park. It used to be the King's private garden and in the middle there is a castle with crown jewels. But now it;s open to the public and everyone, from young to old, hang out on the grass and throw their bicycles next to them for a break in the sun."
For Drinking: Riesen (
Oehlenschlaegersgade 36)
"My favorite tiny bar. It's always playing great music, by mostly rock bands, and has a wide selection of beer, which most Danes love."
For Dancing: KB3 (Kodboderne 3)
"This club is great for dancing 'til the early morning! They also have a champagne bar and it's placed in the Meatpacking District, which has quickly turned into a 'must be in' in Copenhagen."