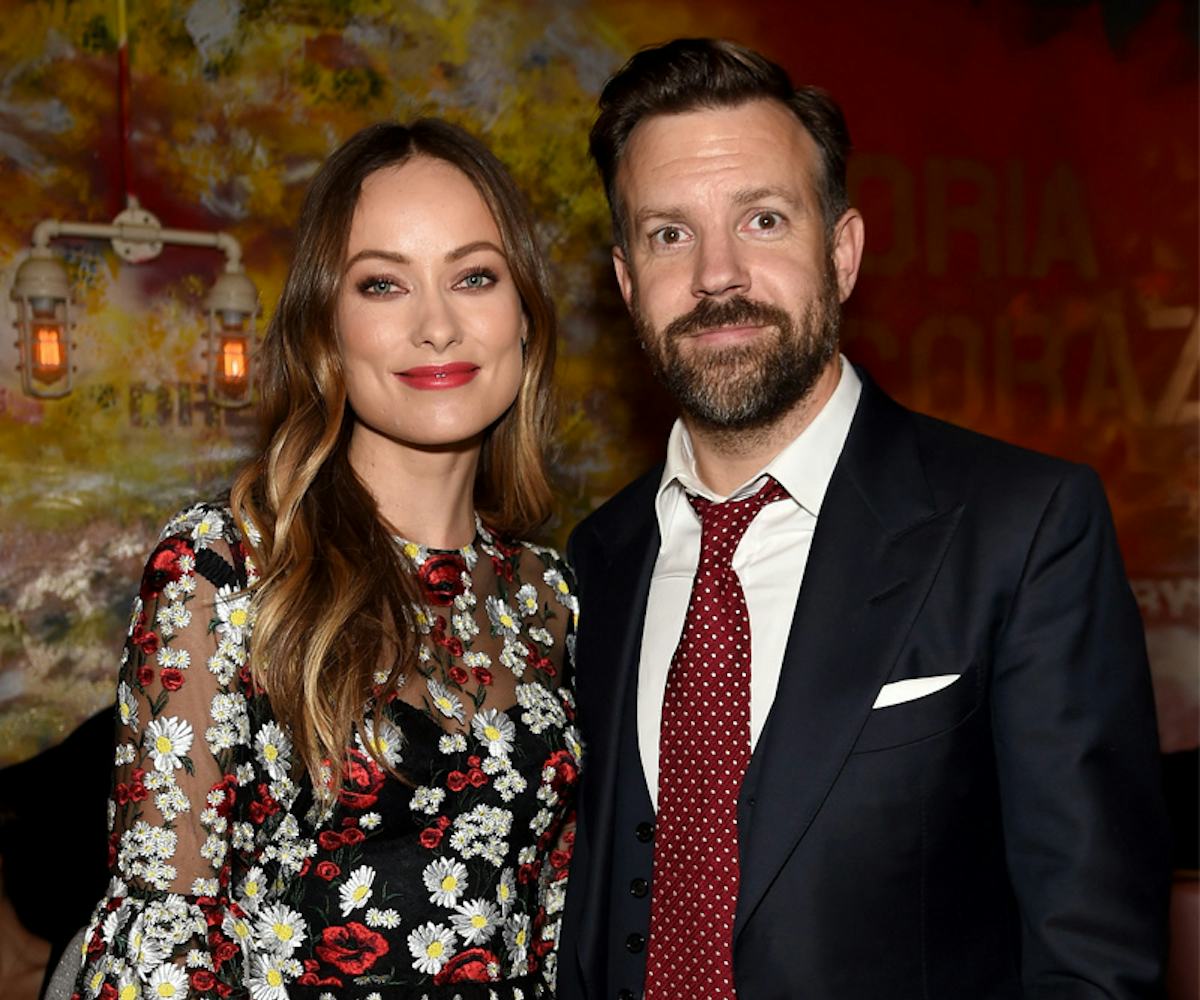 photo by Jamie McCarthy / Getty Images
Olivia Wilde + Jason Sudeikis Are Expecting Their Second Child
And announced it via Instagram
Late last week, it was reported that Blake Lively and Ryan Reynolds and Eva Mendes and Ryan Gosling are pregnant and expecting their second children. While it would be strange for you to do, if you just so happen to be carrying around a list of the most beautiful couples in celebrity history who are pregnant at this moment in time, it's time to update it and add another duo: Olivia Wilde and Jason Sudeikis. 
In a rare turn of events, the news wasn't broken by a celebrity gossip magazine, but by the couple themselves. In a black-and-white photo posted to Instagram just a short while ago, Wilde and her son Otis showed off their "matching baby bumps." Yes, a long-winded "aww" was triggered around the world.
Paparazzi probably scrambled to Wilde and Sudeikis' local grocery store to grab a picture of the couple picking up a gallon of milk, and "sources" probably started cashing checks for providing information about "how happy the couple is." Think pieces are currently being typed and investigative journalists are testing Hollywood's water supply to see if there is indeed "something in the water."
Seriously, though, we are very happy for Wilde, Sudeikis, and Otis as they prepare for their newest addition. We wish them all the best.