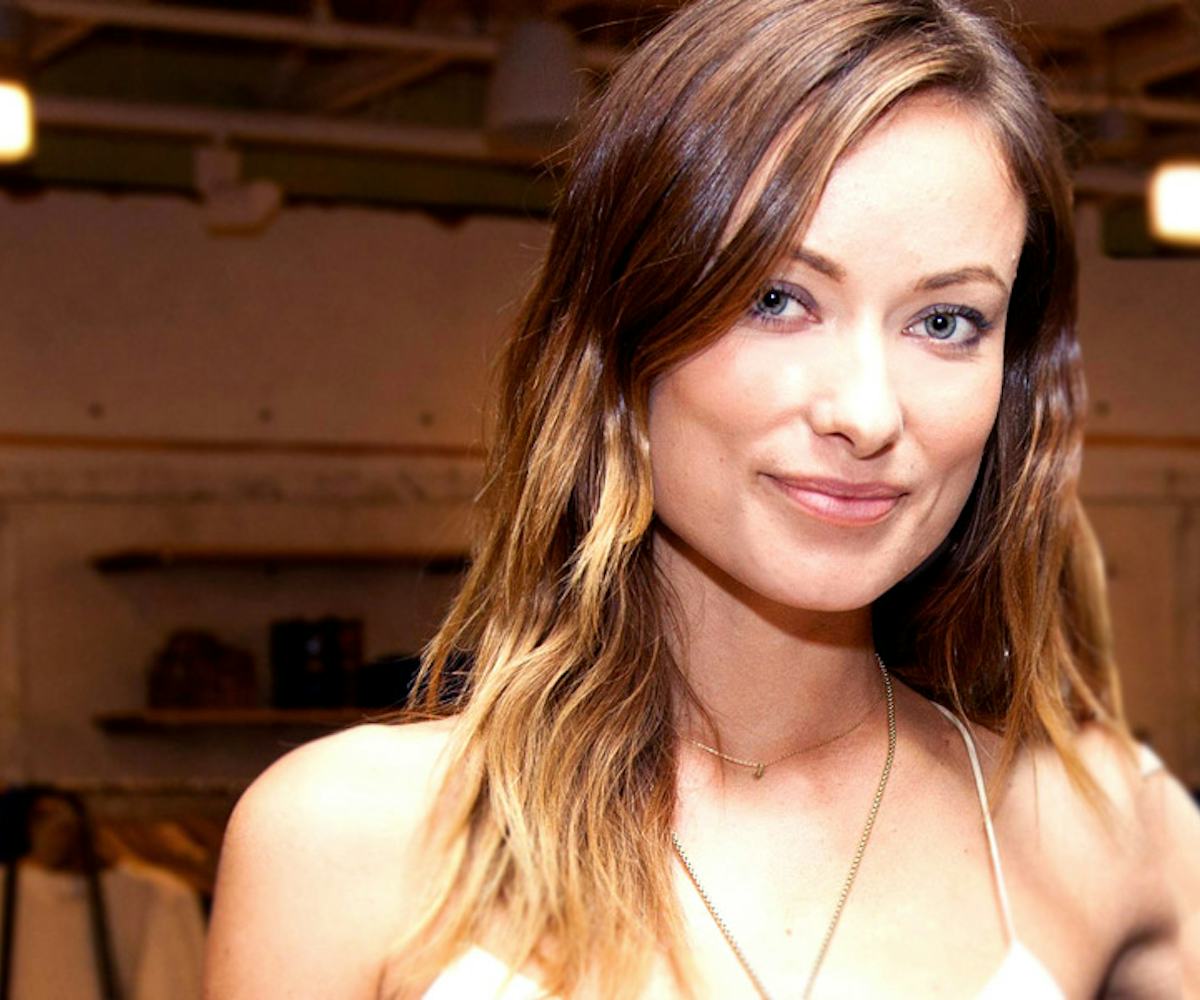 photo by aleks kocev /bfanyc.com
beauty queen: olivia wilde
the secret to waking up to perfectly wavy hair.
Our associate web editor Steff walked into the office this morning with perfect hair. Think shiny-wavy in a way that not even your favorite hair stylist can always get. I'm telling you this not to make you jealous, but rather to share with you the little secret she imparted with me.
"I fell asleep with my hair wet, and this is how it looked when I woke up," she told me. Yes, she basically had a sleeping beauty moment.
I couldn't help but think of that when I spotted today's Beauty Queen, Olivia Wilde; like Steff, the actress' hair looked particularly no-fuss styled. Ombre tips or not, these low-key waves are shockingly easy to get yourself. Here's how:
PREP IT: Living Proof Perfect Hair Day 5-In-1 Styling Treatment - $26
Apply this do-it-all product from root to tip--the bottle may recommend that you brush it out, but for this piece-y texture you can skip that step.
REST IT:
That's right, sleep on it. The product will prevent your strands from getting too frizzy (AKA no bad bed head).
BEACH IT: Victoria's Secret Beach Hair Wave Spray - $12
When you wake up, spritz on a bit of surf spray (Steff recommends just once on each side of your head). Give it a few minutes to dry before throwing your hair up in a bun--keep it up as you get ready for work/school/life, and then take it out just as you're about to walk through the door. Prepare to be greeted by your easy, not-too-messy waves.