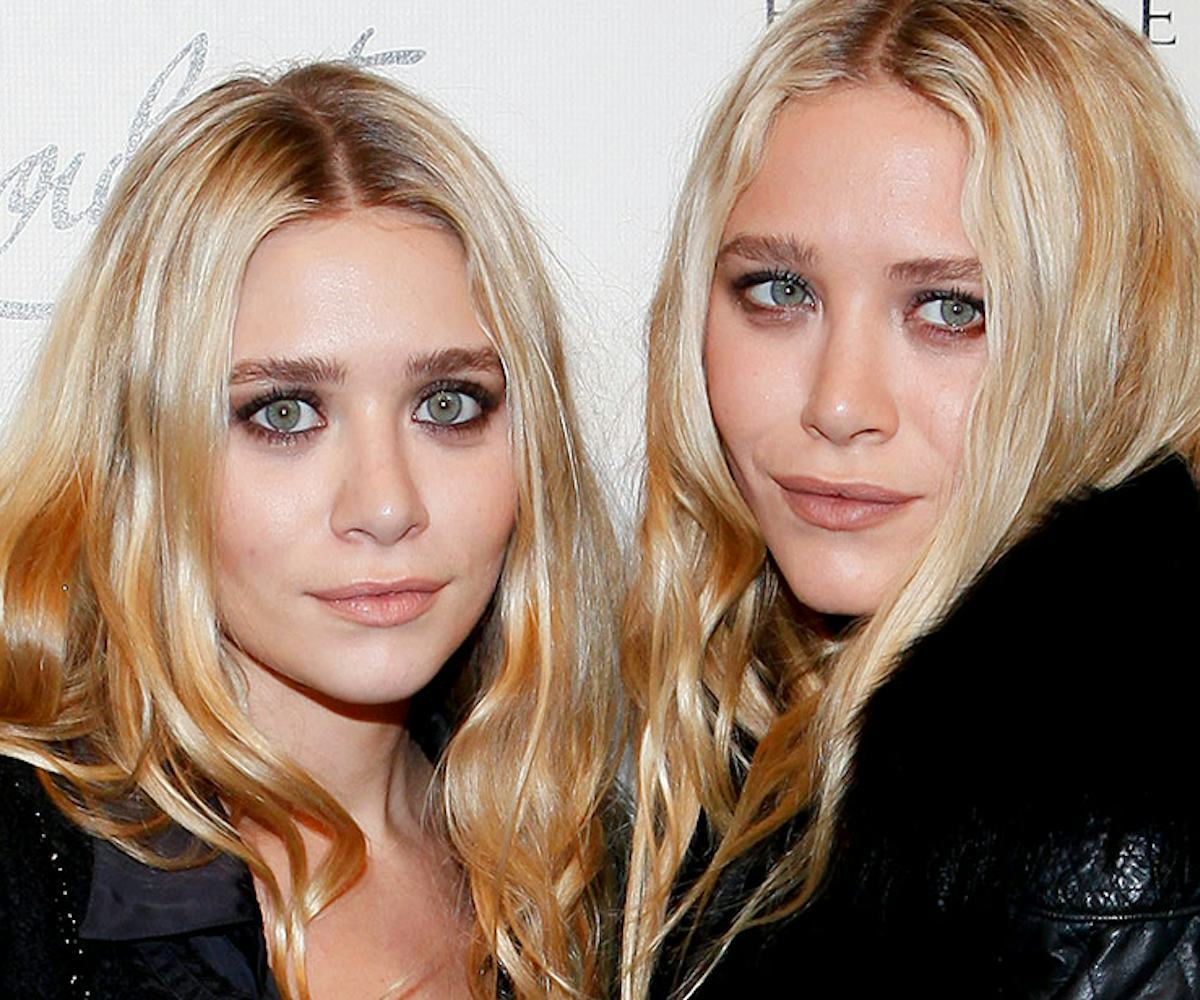 Photo by Cindy Ord/Stringer/Getty Images
will mary-kate and ashley olsen be in the 'full house' reboot?
omg omg (2, because there are 2 of them)
Imagine: You are sent an article titled "Mary-Kate and Ashley Olsen Break Silence On Netflix's Full House Reboot: Will They Sign On?" at 3:40 on a Wednesday afternoon. You freak out, frantically send your boss a series of existential feelings over Gchat (mostly just a series of "omg omg"—but only two, one for each twin), and run a lap around the office despite the fact that you have had zero energy since your 8am spin class. Then, after briefly pressing pause on your two-minute hyperventilation session, you finally gather the emotional strength to read through the article. 
This is what you find: Mary-Kate and Ashley, magical nymphs/leaders in the baggy clothes + many baggy bags trend, may actually be signing onto the aptly-named Fuller House reboot. As Mary-Kate told Women's Wear Daily yesterday, "We just found out about it today. I guess we're going to talk to the creators and see what's happening." While that statement is sad (the doppelgängers are not, as previously thought, omniscient), it also is sure to fill the GIF community and users of the word "dude" with a new sense of joy.
"I ran into Bob [Saget] the other day and we didn't even talk about it," added Ashley. "I'm going to call [Saget] and get his perspective." We'd venture to say that good old Dad would say yes to anything involving a camera, so hopes are high.
But D.J. (Cameron Bure) is bringing us down: "I don't know about the twins, but it would be great if one of them came back... I'm not holding my breath," Bure told Us Weekly shortly before the twins weighed in. "I'm not sure if they're going to do it, but we really only need one." (Burn.)
If they sign on, we'd be excited to see what little Michelle is up to. So far, the plot is extremely depressing. Perhaps Michelle will be the light in it all—heading up her own multi-billion dollar fashion and syndication empire while the others continue riding on the fame they once knew.
(via Us Weekly)