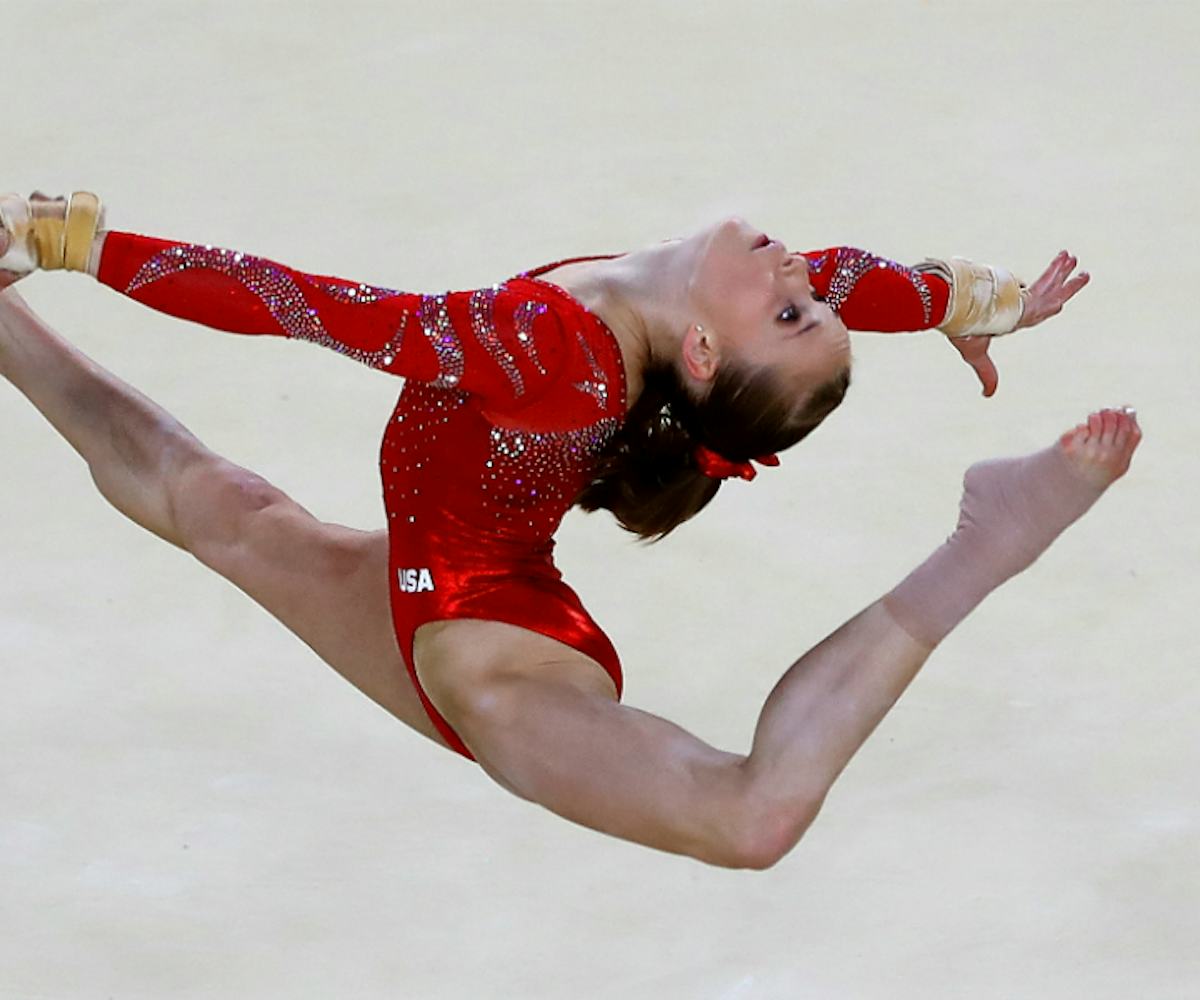 Photo by Elsa/Getty Images
Gymnasts Madison Kocian And Kyla Ross Reveal Larry Nassar Abuse
"Just seeing the process through her view had helped me… realize I was a victim"
Over the past 18 months, victims of former USA Gymnastics national team doctor and all-around monster Larry Nassar have come forth with disheartening details of their abuse. Now, Olympic gymnasts Madison Kocian and Kyla Ross have shared their stories.
The two women have decided to speak just months after Nassar was sentenced to 40 to 175 years in prison (which start after his existing 60-year federal term on child pornography charges). Ross, member of the Fierce Five that took gold at the 2012 Olympics, told the Associated Press, "It doesn't matter how old you are and what happens to you. I've come to the point in my life this is something I want to share my story and move on." Kocian, who won gold as a part of the Final Five at the 2016 Olympics, now competes collegiately at UCLA alongside Ross.
Ross and Kocian both found support in former Olympic gymnast Jordyn Wieber, who spoke out for the first time in front of Nassar at the hearings. "Just seeing the process through her view had helped me find my voice and be confident in myself and realize I was a victim," Ross said of Wieber. "But we don't want to be viewed as victims. This is something we have to grow through. Now we're just trying to find our voice and help." Everyone processes trauma in their own time. Sometimes it takes hearing other stories to realize you were a victim, too.
Ross is the final member of the 2012 team—also made up of Wieber, Aly Raisman, Gabby Douglas, and McKayla Maroney—to reveal abuse suffered at the hands of Nassar.