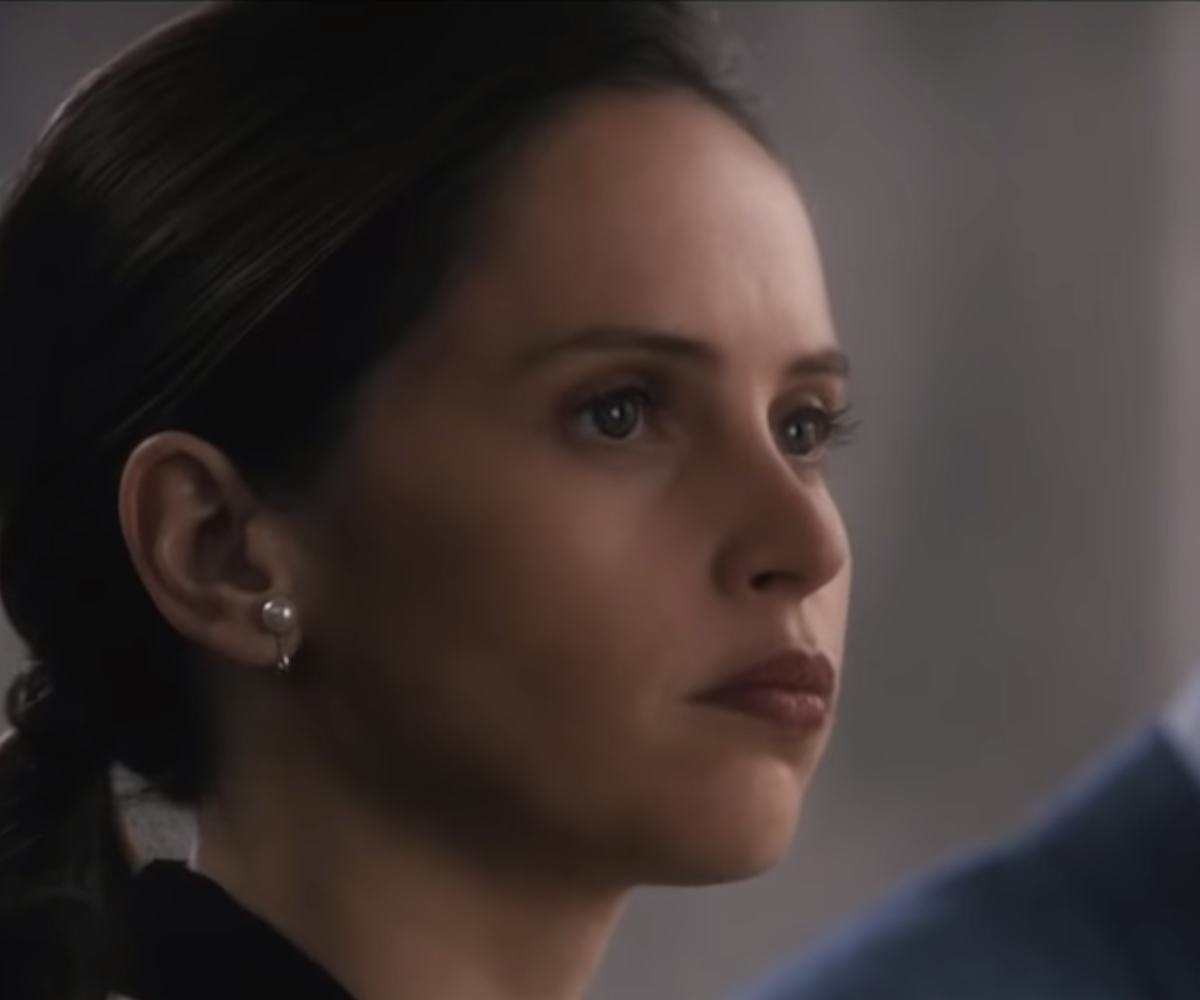 Screenshot Via YouTube.
Felicity Jones Advocates For Gender Equality As Ruth Bader Ginsburg
In the 'On the Basis of Sex' trailer
Just months after the premiere of the RBG documentary, another film about the life of Supreme Court Justice Ruth Bader Ginsburg is on the way. This time, she's getting the biopic treatment.
In the trailer for On the Basis of Sex, Felicity Jones takes over the lead role previously occupied by Natalie Portman. Adopting a New York accent, Jones shines as a young Ginsburg dealing with one of her earliest cases, Weinberger v. Wiesenfeld, a Supreme Court case in which she successfully argued that a widower previously denied his wife's Social Security benefits should be able to receive them. "If the law differentiates on the basis of sex, when will men and women ever be equal?" Jones asks in the trailer. 
Helmed by director Mimi Leder, the trailer is full of quips that the notoriously sharp-witted Ginsburg would surely approve of. "We're not asking you to change the country, that's already happened without the court's permission," Jones says at one point in court before pointing out that while the word "woman" doesn't appear in the Constitution, neither does "freedom."
The film also stars Kathy Bates, Justin Theroux, and Armie Hammer as Ginsburg's husband Marty.
On the Basis of Sex is set to premiere in theaters Christmas Day. Watch the trailer in, below.