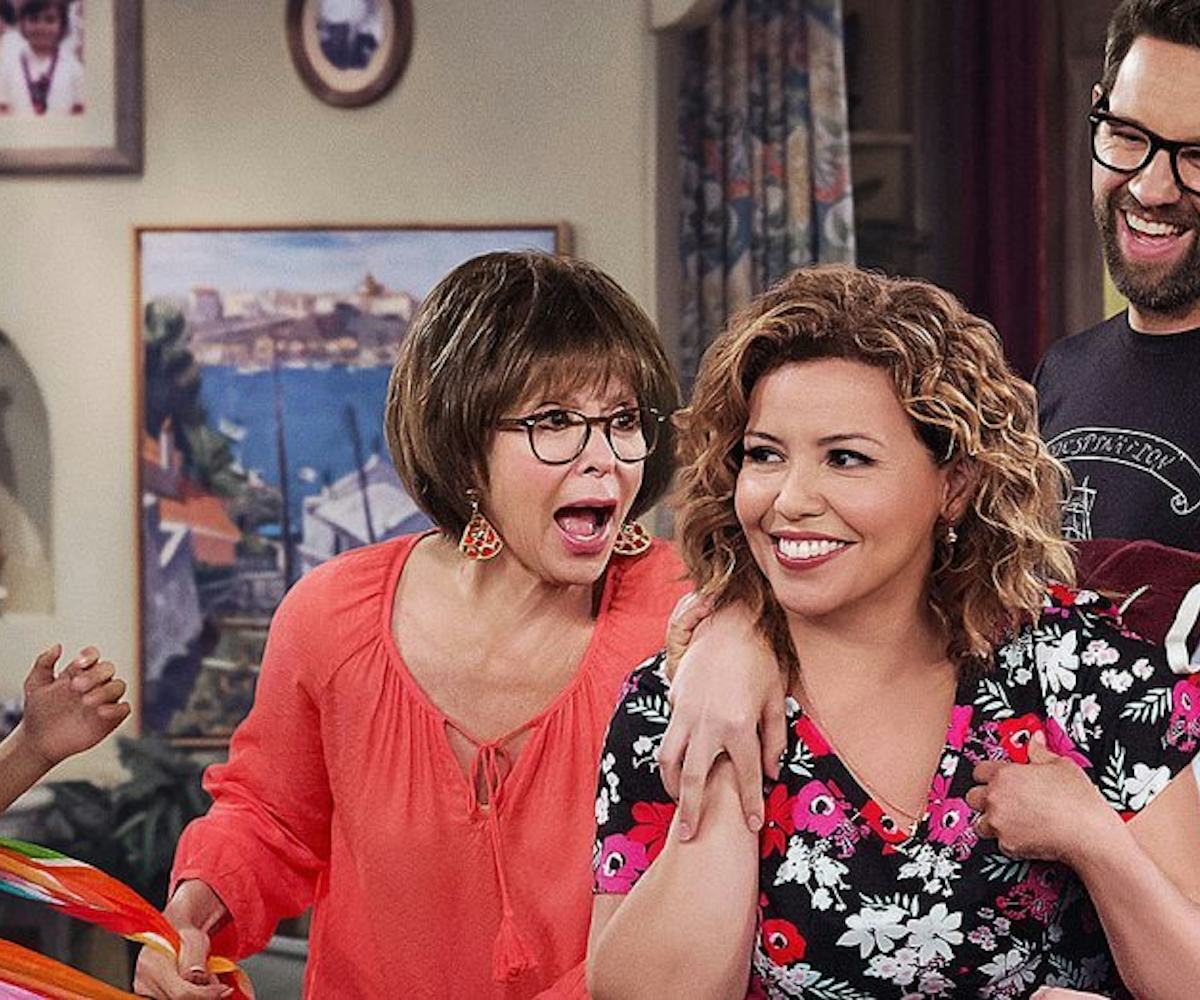 Photo courtesy of Netflix
'One Day At A Time' Is The Most Underrated Show Out Right Now
If you're not watching, wyd?
The Netflix original series One Day at a Time is arguably the most underrated series out right now. It shies away from no controversial topic and leaves you with a smile on your face and tears in your eyes, simultaneously (it's an emotional roller coaster of a show). It should've been a given that it would be picked up for a third season earlier this year, but fans had to fight tooth and nail to get the series renewed. If you haven't already seen it, you should start bingeing it as soon as you possibly can.
The series follows the Alvarez family, a Cuban-American family living in Los Angeles. There's Penelope (Justina Machado), a single mother and army veteran who suffers from PTSD; her mom, Lydia (Rita Moreno), who lives with her; and her children, Elena (Isabella Gomez) and Alex (Marcel Ruiz). Over the course of the show, we find out that (spoilers ahead) Lydia is an undocumented immigrant and Elena is gay, which are two topics that take a lot of understanding and care to handle; this show has flawless execution of both of these plot points. They also do a great job of covering Penelope's struggle with PTSD and single motherhood, the racism that the family faces because of their Cuban heritage, and gender nonconformity.
Sitcoms, in general, are underrated—comedy can, and does, provide an outlet for social issues to be talked about. It's not as in-your-face as drama, which is a blessing to those who get anxiety from hard to handle topics. Sometimes it's better to laugh than stress yourself out for a full season of Game of Thrones (no shade, that show is amazing). 
Another great show that does something similar is Brooklyn Nine-Nine, which is why it seems only fitting that the two Latina leads from it are going to make an appearance on One Day at a Time. Earlier today, Melissa Fumero and Stephanie Beatriz confirmed on social media that they will be making cameos on the Netflix original series, although there is no word on what their roles will entail. (Although, Beatriz is wearing some type of worker's jumpsuit, which leads me to hope that she's going to be Elena's queer adult mentor. Maybe she and Fumero are cast as partners?! My gay mind is exploding right now.)
Coincidentally (or is it?), both of these shows had cancellation scares in the past year. The incredibly popular shows that immediately come to mind—think: The Handmaid's Tale, Westworld, Black Mirror—are all dramas, and they deal with social issues, but in a different way. It's as if they make you feel like there are unavoidable consequences that will come from our current culture. 
Sitcoms, especially One Day at a Time, don't ignore or diminish the issues that they cover, but they do make us watchers feel like we can handle the aftermath of dealing with social traumas such as homophobia and racism. One Day at a Time makes people who deal with the issues they cover feel understood, seen, and represented, which is exactly what we all need in our current political climate.