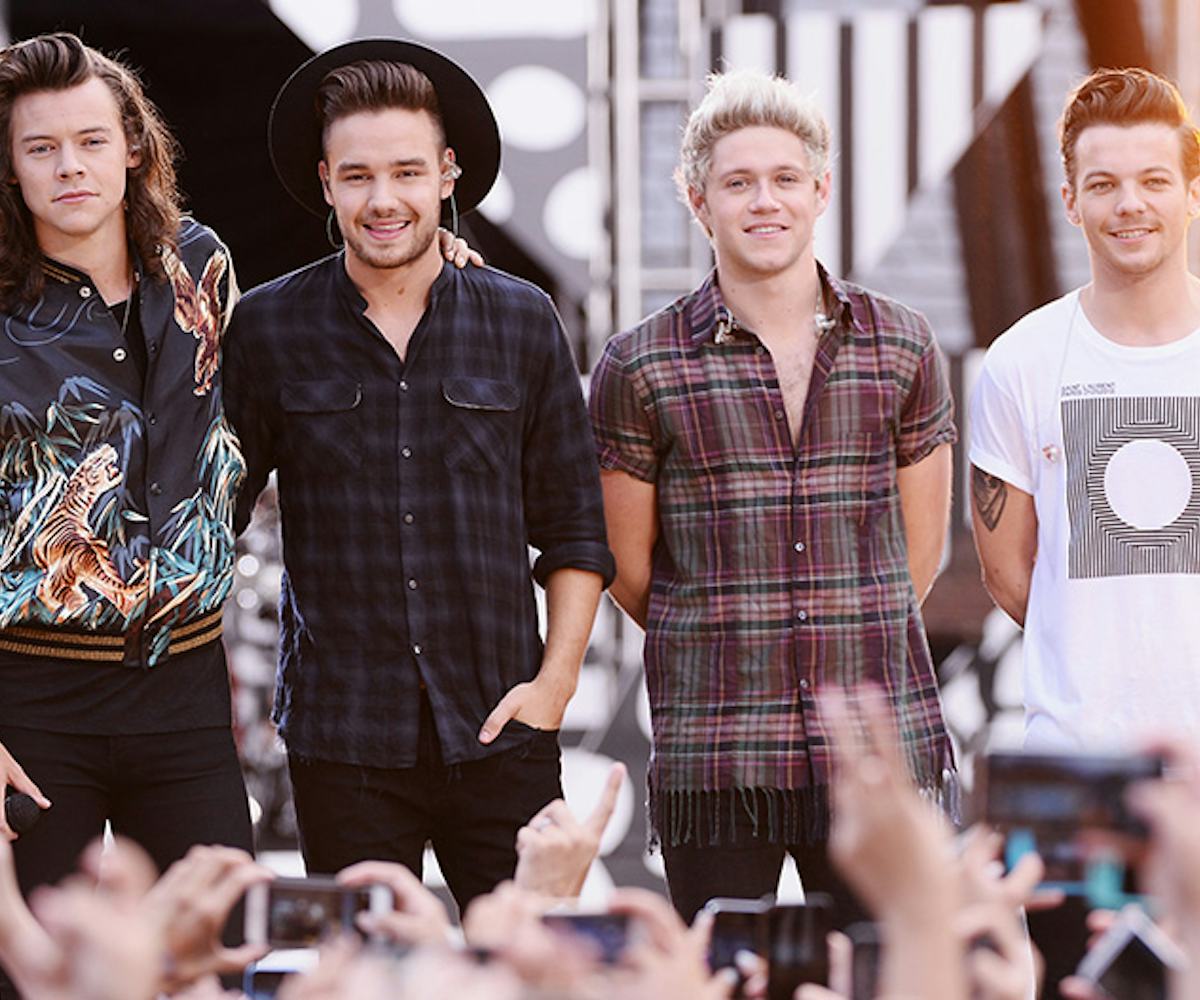 Photo by Stephen Lovekin/Getty Images.
One Direction's Hiatus Is Allegedly a Full-Fledged Split, Now
sending light and love to directioners today
Updated on January 13, 2016, at 12:30 p.m.: Apparently, One Direction isn't breaking up. Yet another unnamed source has come forward, this time alleging the band is still very much together. Speaking to Billboard, the ever-trustworthy anonymous source that is supposedly close to the band said, "nothing has changed regarding hiatus plans for the group, and all will be revealed in due time from the band members' own mouths." Alright, anonymous human being.
Original Post Published on January 13, 2016, at 10:30 a.m.: "There's a disturbance in the force. Someone close to One Direction is alleging that the foursome's hiatus is more than that; it's a breakup. 
Yes, it would appear that the 1D boys are in need of new, separate directions for their one direction has led to a dead end. According to an anonymous source close to the band (as always) speaking to Us Weekly, One Direction did not "renew their recording contract." The no-name insider alleges, "The 1D thing just ran its course. They'll remain friends, but they are exhausted and want solo careers." You know, as most bands are wont to do.
The source is apparently pretty close to the boys since they revealed what solo careers they each want. "Liam is really interested in songwriting and production," they claim. "Harry is launching a career in acting and singing." What we know for sure is that Louis is about to be a dad. As for Niall, we can't speak to specifics, but he's got friends in high places who will probably support him no matter what. (Hi, Selena!) 
Again, this news is mere speculation, so ye Directioners need not seek comfort yet, but do brace yourselves. There will come a time when One Direction ceases to be One Direction. It's all just a matter of when.