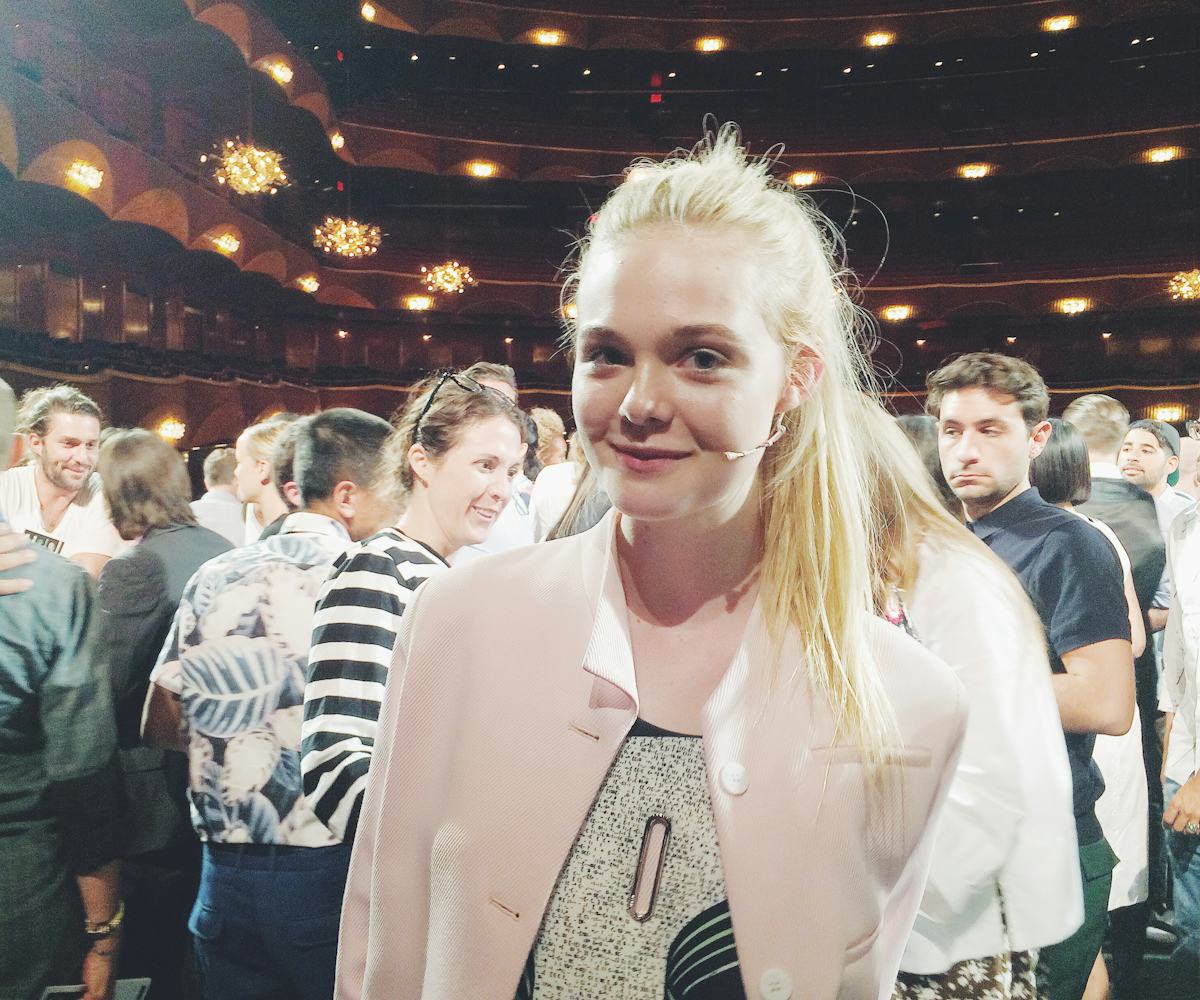 #nylonfw: opening ceremony 100% lost cotton
the spring/summer '15 one-act show.
Last night, in lieu of a typical runway show or presentation, Opening Ceremony presented "100% Lost Cotton," a one-night-only, one-act play at the Metropolitan Opera House. Written by Spike Jonze and Jonah Hill, the show was centered around a satirical OC model casting and starred Elle Fanning, Dree Hemingway, Bobby Cannavale, Catherine Keener, John Cameron Mitchell, Alia Shawkat, and Rashida Jones. (Our predictions about the plot, cast, and everything in-between were far off, to say the least.) 
As expected, the 45-minute play was hilarious, complete with horrific over-the-top versions of OC founders Humberto Leon (Mitchell) and Carol Lim (Kenner) and naive 20-year-old model and It Girl Bella (Hemingway) who is exploring other career paths, like "musing." But amid all the hysterical fashion industry criticisms, the production was also heartfelt, with tales of unrequited love and rejection weaved in. Eventually, it all comes crashing down—Bella realizes that despite her "close" friendship with stylist Brian (Cannavale)—solely based on their one drunken evening where Brian calls Bella, "The baddest bitch [he] knows," and confesses his love for Humberto's husband—means nothing, completely erased from Brian's memory after one too many drinks; and Brian's true feelings come out as he and Humberto wrestle each other in the middle of the casting. 
Through it all, aspiring model and newcomer Julie (Fanning) serves as a reminder of the innocent pre-fashionite—one who means well and who is actually excited about the industry. She brings the group back together, providing the long sought-after runway song that reveals the true inspiration of the collection—the summer of '91 when Humberto and Carol pool hopped and (gasp) laughed together. 
The song? Drake's "Hold On, We're Going Home," naturally.