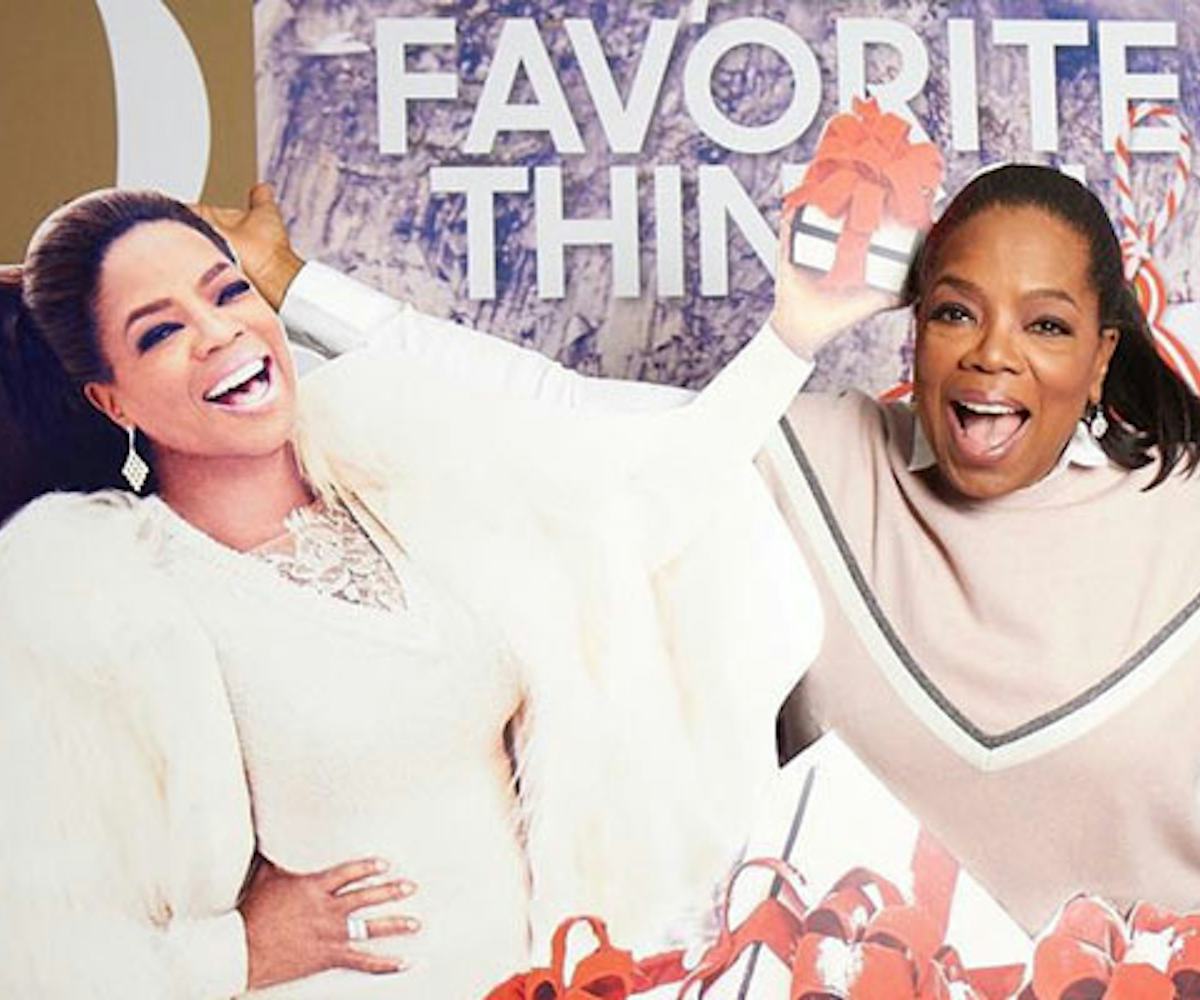 Photo via Instagram @Oprah
Oprah Is The Best Friend We All Deserve
Last night, while I was living my average-ass life scrolling through Insta and rewatching episodes of The Great British Baking Show, Oprah was throwing her best friend, Gayle King, a birthday party with a big yellow cake, because Gayle "loves YELLOW!" Basically Oprah is better than everyone at everything, including being a best friend.
Oprah cooked Gayle dinner, including her favorite, dover sole meunière, and braised short ribs, which Gayle described as "melt-in-your-mouth good." They also had truffle au gratin cauliflower because, as Gayle said, "cauliflower's having a moment." The entire meal was "almost Weight Watchers approved."
After showing off all the food we'll never get to eat, Oprah wished her "best friend, Gayle King" a happy birthday and had everyone in the room stand and applaud for her. All my friends are trash. I can't think of a single time they've asked a room full of people to applaud for me. What the fuck. 
Then Oprah presented Gayle with the cake, which was a yellow cake with yellow frosting because, as Oprah explained, Gayle loves yellow. (Gayle was, of course, wearing yellow.) And the entire room sang "Happy Birthday," led by Oprah, and Gayle got another standing ovation.  
Gayle has also said that Oprah is the best gift giver, obviously, and one time bought her an actual live-in nanny. Another year, for Oprah's birthday, they bought a Bentley together on the fly, just for fun, because why not. What have you done for your friends lately?
So far the winners of 2017 are Gayle King, Laura Dern, and cauliflower.