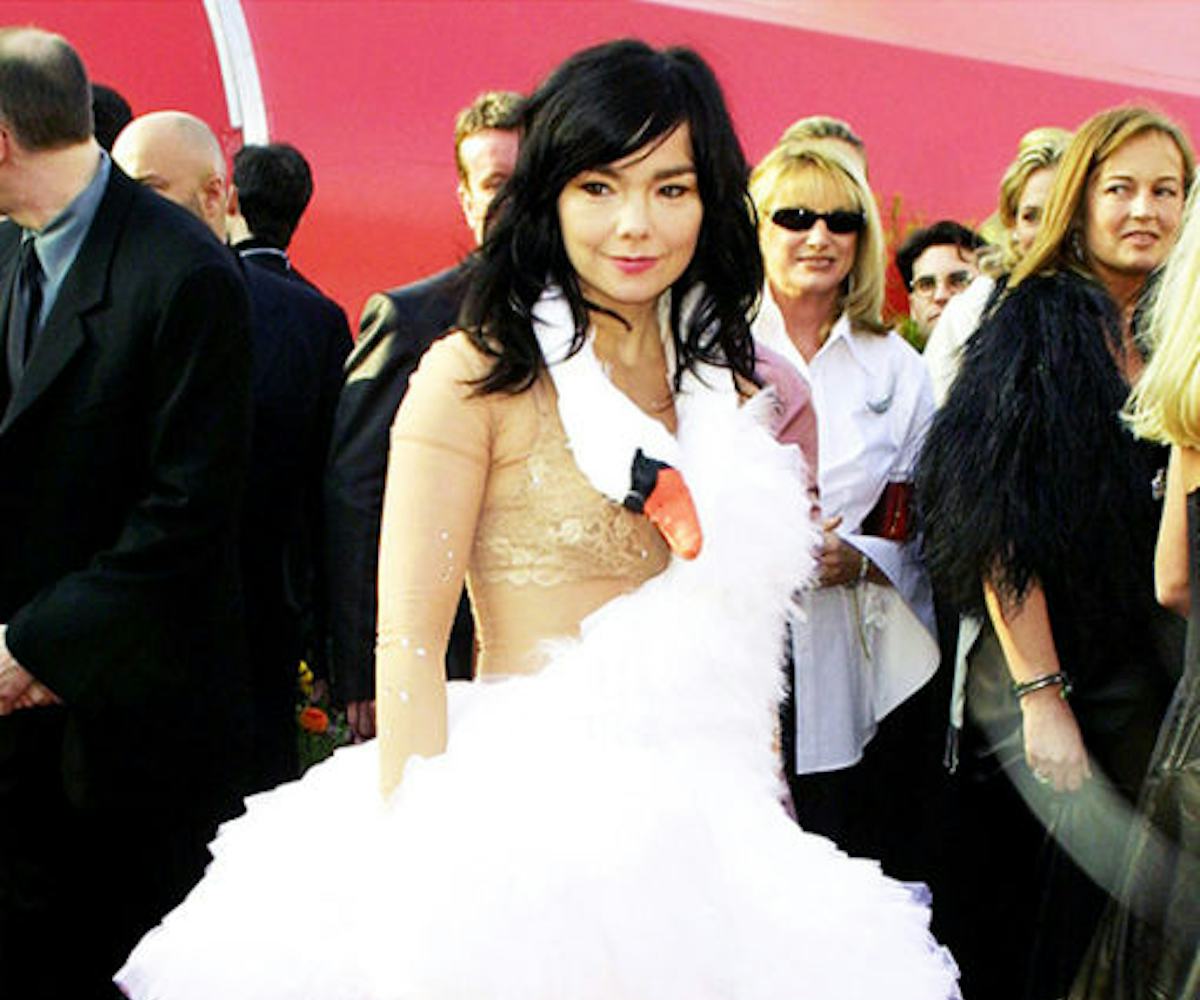 Photo by Vinnie Zuffante/Getty Images
13 Worst Dressed Oscar Looks That Actually Don't Suck
while some critics knocked them, we think these celebs killed it
Every year, we tune into the Oscars to honor and celebrate the best in film. We also tune in to check out the elegant fashions of the red carpet—a place for Hollywood's finest to show off their best looks. While the Oscars tend to be a bit more proper of the award show ceremonies—and less, well, weird than the Grammy's—some celebrities still choose to take some major fashion risks. While not all of these red carpet risks have deemed successful, we think some deserve more credit than they've received in their time and a second chance. 
With the 2016 Oscars just around the corner, we felt it was only right to rehash some of our favorite "worst" dresses of the past. From channeling Morticia Addams to dressing like an actual swan, we present the best of the "worst" Oscar gowns of all-time. Click through the gallery to see our favorites, and to find out why we think they actually don't suck.
Don't forget to tune in this Sunday to see what risks this year's carpet may bring. 
While this is definitely one of the wilder looks from this roundup, Cher's showgirl getup at the 1986 Oscars is out of this world. Her bare midriff and feathered headdress made quite the statement.
Critics trashed this dress—literally referring to it as a garbage bag—but we think Tilda Swinton's one-sleeved, draped velvet Lanvin gown is stunning against her fair skin and red hair.
Critics critiqued Sharon Stone's daring sheer Alexander McQueen look—that she wore no less without a bra—at the 2009 Oscars, but it actually happens to be one of the more tame of the naked dresses that we've seen on the red carpet over the last decade. Besides, we're loving the gothy bride vibes.
Jennifer Lopez's 2012 Zuhair Murad gown was criticized for multiple reasons, such not having enough support in the boob department and having awkward shoulder cutouts. We think the beaded, striped gown hugged her in all the right places.
Lady Gaga's custom Alaïa gown from the 2015 Oscars made multiple worst dressed lists. While we maybe could have done without the red gloves, the beaded, structured gown was totally cool and futuristic—and very Gaga.
Prints are never an easy thing to pull off on the red carpet, but Chloë Grace Moretz's Miu Miu gown from 2015 featured the perfect, subtle floral pattern. While a lot of critics claimed that the young actress looked frumpy, we think she looked gorgeous. And come on, who doesn't love a gown with POCKETS?
We love anything rose here at Nylon—whether it's our beauty products, perfumes, or anything edible. Gwyneth Paltrow's Ralph & Russo gown from 2015 is part of this list. People hated it, but we think the one-shouldered confection was so good.
Angelina Jolie was knocked down for her Morticia Addams moment in 2000. However, we think the simple black long-sleeved gown was incredibly chic. The moment she kissed her brother, though, we could have done without.
Cameron Diaz's 2007 gown by Valentino Couture was compared to items such as dinner napkins and origami swans. We think the asymmetrical, structured white gown was super flattering, and softened by her wispy and effortless hair.
This Chanel Couture gown placed Sarah Jessica Parker on multiple 2010 worst dressed lists, but we think she slayed it in the sleek '20s inspired floor-length gown. 
Anne Hathaway's blush pink Prada gown—or her nipples, rather—made multiple worst dressed lists back in 2013. However, despite a little nip action, she looked elegant and sleek, and the high neckline worked perfectly with her cropped bob.
And finally, the famous swan dress—I don't think any Oscar look has ever been more iconic than this Marjan Pejoski number from the 2001 red carpet. I don't think anyone but Björk could ever get away with wearing this, but really, how can anyone hate something so magnificent?
Jolie makes our list once again. Her 2012 look by Atelier Versace made multiple worst dressed lists for being "too boring," but we think she looked like an absolute bombshell. Plus, her right leg literally made headlines because of it.