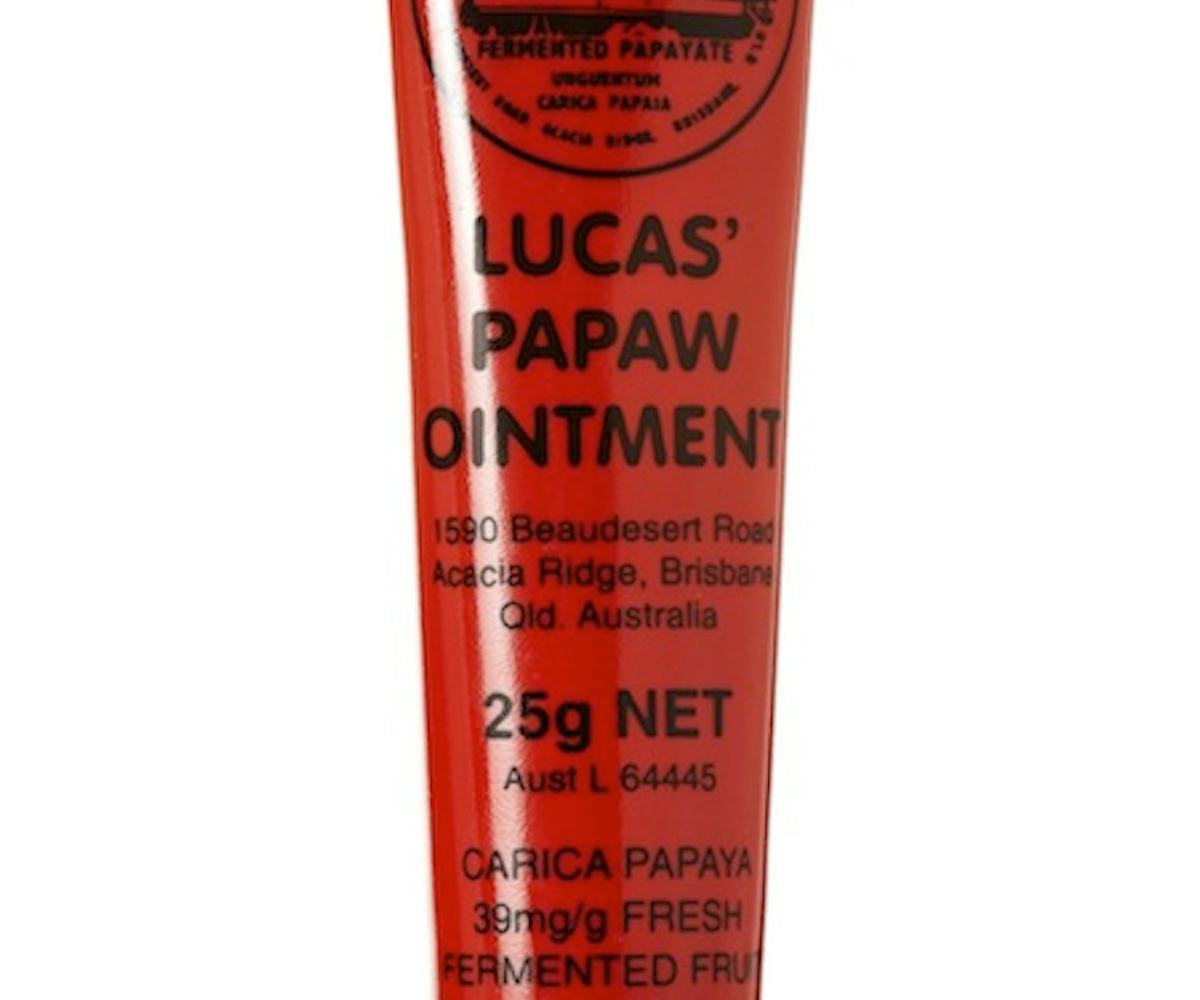 get your paws on some papaw
the cult beauty product lands stateside!
If you've ever spent five minutes backstage at a fashion show, ever dug through a model's purse, or even just quizzed a fashion editor on their beauty staples, chances are Lucas' PaPaw has found its way into the mix. The ointment, made in Australia and packaged in a recognizable bright red tube, is the ultimate multitasker. It's a lip balm, a cuticle moisturizer, a sunburn healer, and a mosquito bite fixer. In other words, basically as close to a miracle cream as we're ever going to get. Before, it was really tough to find stateside–we'd have to beg our Australian friends to ship the balm overseas, which wasn't easy. But now it's finally hit Net-A-Porter, which means everybody can get their hands on the cult product. Buy it here now…you can thank us later.