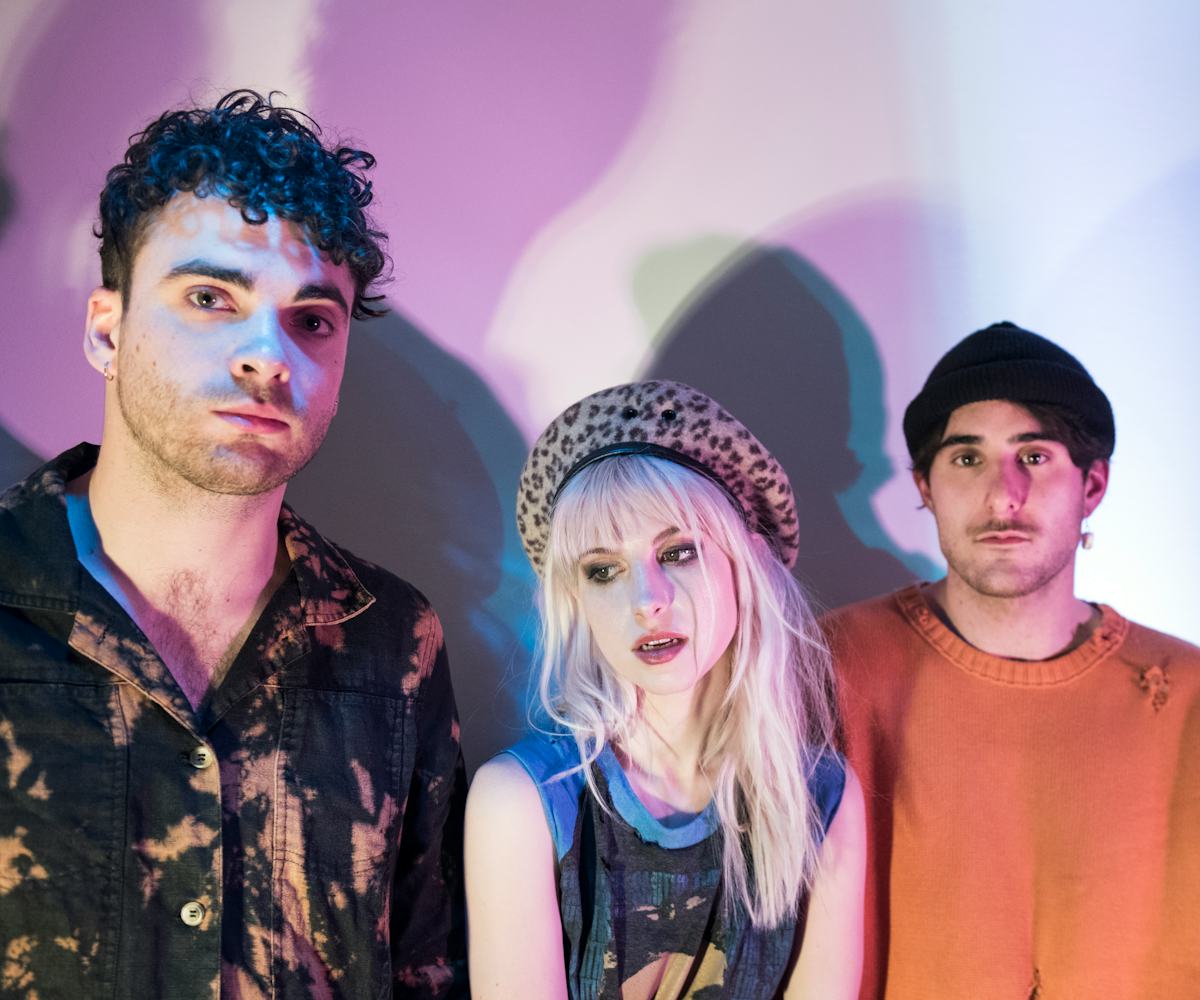 Photo by Lindsey Byrnes
Paramore Shares A Funky New Song And Video
Get psyched for the band's fifth studio album
Were you doubting the revival of a collective emo phase? Well, we told you so, and so did Paramore. Today, the band dropped a retro music video for "Told You So" that marks the return to their funky, pre-punk roots.
If you missed the news when the band surprise-released their first single and video a couple weeks ago, our fave pop-punk queen Hayley Williams and longtime member Taylor York have welcomed back founding drummer Zac Farro for Paramore's forthcoming fifth studio album. Farro was, quite literally, the driving force behind the new video as the director. He told FADER that he was inspired by the calming nature of long car rides to the studio and used his own car for the shoot. The visuals are drenched in a deep red hue, unlike Williams' current hair (RIP, our scene phase hair inspo). While we'll never forget the "Misery Business" era, Paramore soaked in sunny marimba harmonies and groovy baselines is something we can totally get behind. 
Recently, the three band members sat down with Zane Lowe to delve into all the gritty details about keeping the band alive and trying to keep hold of their friendship through it all. You can read what they had to say here. The trio's album, After Laughter, is out on May 12, and you can get a first taste of it when they perform "Hard Times" May 17 on Jimmy Kimmel Live. 
Watch the video for "Told You So," below.