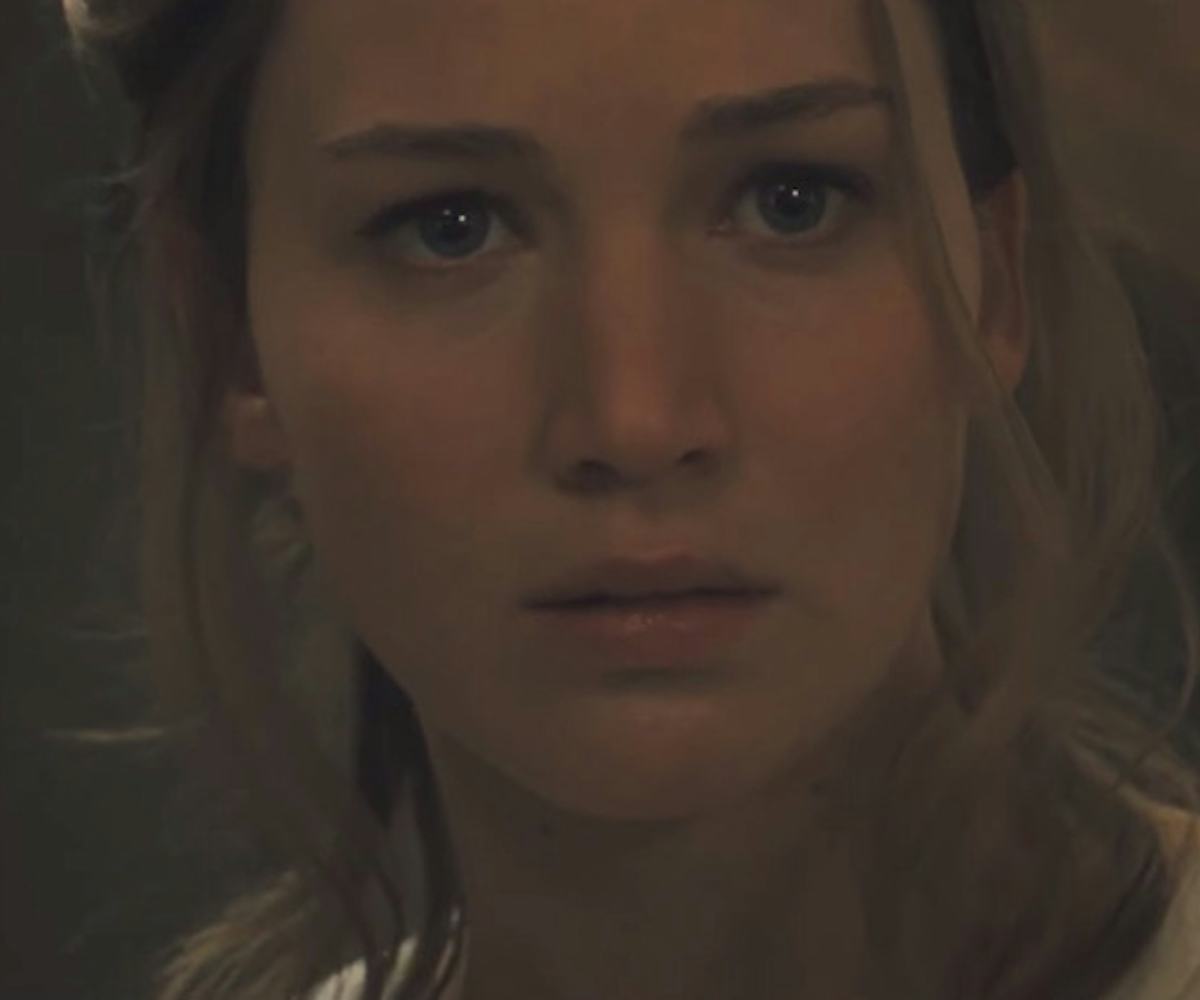 Image via YouTube/Movieclips Trailers
Paramount Defends 'Mother!' Amid Harsh Criticism
"It's okay if some people don't like it"
After much hype and several cryptic teasers, mother! finally premiered to a less-than-thrilled audience. The phycological horror film brought in only $7.5 million at the box office its opening weekend, according to Entertainment Weekly, and received an F CinemaScore from viewers. 
"A's generally are good, B's generally are shaky, and C's are terrible," CinemaScore founder Ed Mintz explained to the Las Vegas Review-Journal last year. "D's and F's, they shouldn't have made the movie, or they promoted it funny and the absolute wrong crowd got into it."
But despite audiences being unenthused by Darren Aronofsky's latest work, the movie's distributor, Paramount, is defending the director and his film. 
"This movie is very audacious and brave," Paramount worldwide president of marketing and distribution, Megan Colligan, told The Hollywood Reporter. "You are talking about a director at the top of his game, and an actress at the top her game. They made a movie that was intended to be bold. Everyone wants original filmmaking, and everyone celebrates Netflix when they tell a story no one else wants to tell. This is our version. We don't want all movies to be safe. And it's okay if some people don't like it."
Mother! centers on a couple, played by Jennifer Lawrence and Javier Bardem, whose tranquil lives are interrupted when two strangers, Ed Harris and Michelle Pfeiffer, suddenly arrive at their home one night. Then, things get much, much worse from there. Full of violence, gore, and religious allegory, mother! has a lot to say, and apparently, not everyone wanted to listen.
"Anytime you do something that aggressive there are going to be people who enjoy it, who want to be on that roller coaster ride, and then there are others who say, 'Oh no, that was not for me,'" Aronofsky told EW. "It's a strange one. You see Jennifer Lawrence, Javier Bardem, Ed Harris, and Michelle Pfeiffer and people are conditioned for a certain type of movie. And… we didn't do that type of movie."