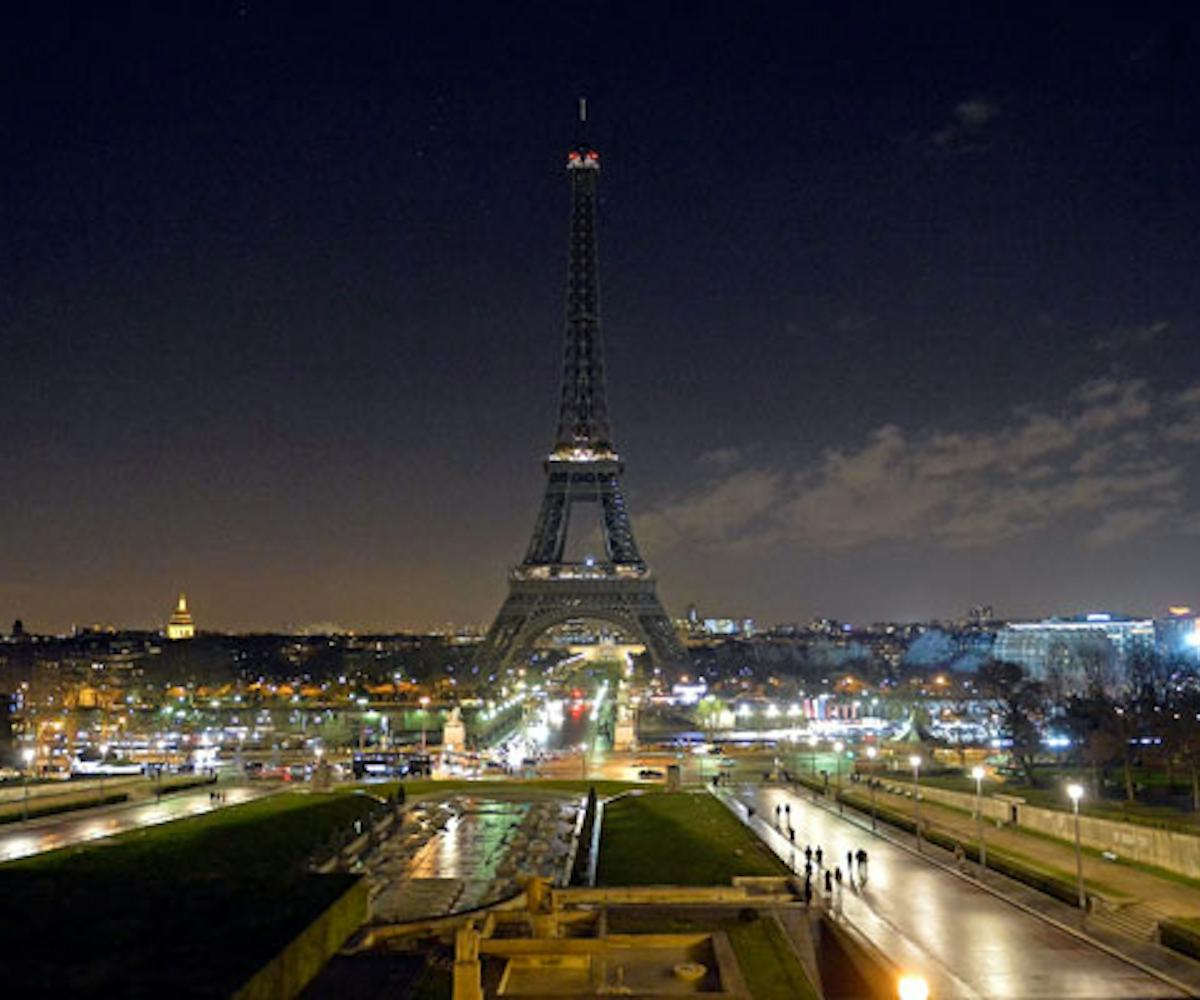 Photo by Aurelien Meunier/Getty Images
Inside The Popular Concert Hall At The Center Of The Attacks On Paris
By now you've likley heard about the horrifying, coordinated attacks that erupted all across Paris Friday night, leaving the city paralyzed, and the country in a national state of emergency. As many as 60 people are reported dead after a series of shootings, explosions, and hostage situations coalesced in the form of at least four (to possibly seven) separate attacks. 
At the heart of the terror is the popular music venue the Bataclan, where as many as 100 hostages were being held during an Eagles of Death Metal concert (not a heavy metal band, as is being widely reported). Situated in the 11th arrondisement, the multi-level club has a capacity of 1500, and has hosted an ecclectic array of musicians ranging from the Deftones to Young Thug, who played there just last week. The band has been accounted for, but at the time of posting, they are still frantically searching for their crew. (For reference, the Bataclan is about the same size as Webster Hall, based here in New York City.)
According to local media, security forces have completed a successful raid of the theater leaving 2-4 attackers dead (the number is currently varying). This came after CNN reported that hostages inside the theater were tweeting police to intervene, as hostages were reportedly being slaughtered one by one. Police stormed the venue in what was reported to have sounded like "grenades going off," and the siege has ended. Reuters is currently reporting that there are approximately 100 dead inside of the music venue. 
World leaders have pledged their support for the city, with President Obama calling the attacks "an attack on all of humanity." France's government meanwhile, has closed the country's borders and deployed their military. 
Citizens have also joined in solidarity, with cab drivers reportedly halting fares to take passengers home free of charge, while the #porteouvert hashtag has gone viral on social media, allowing people to find or offer their homes for the night.