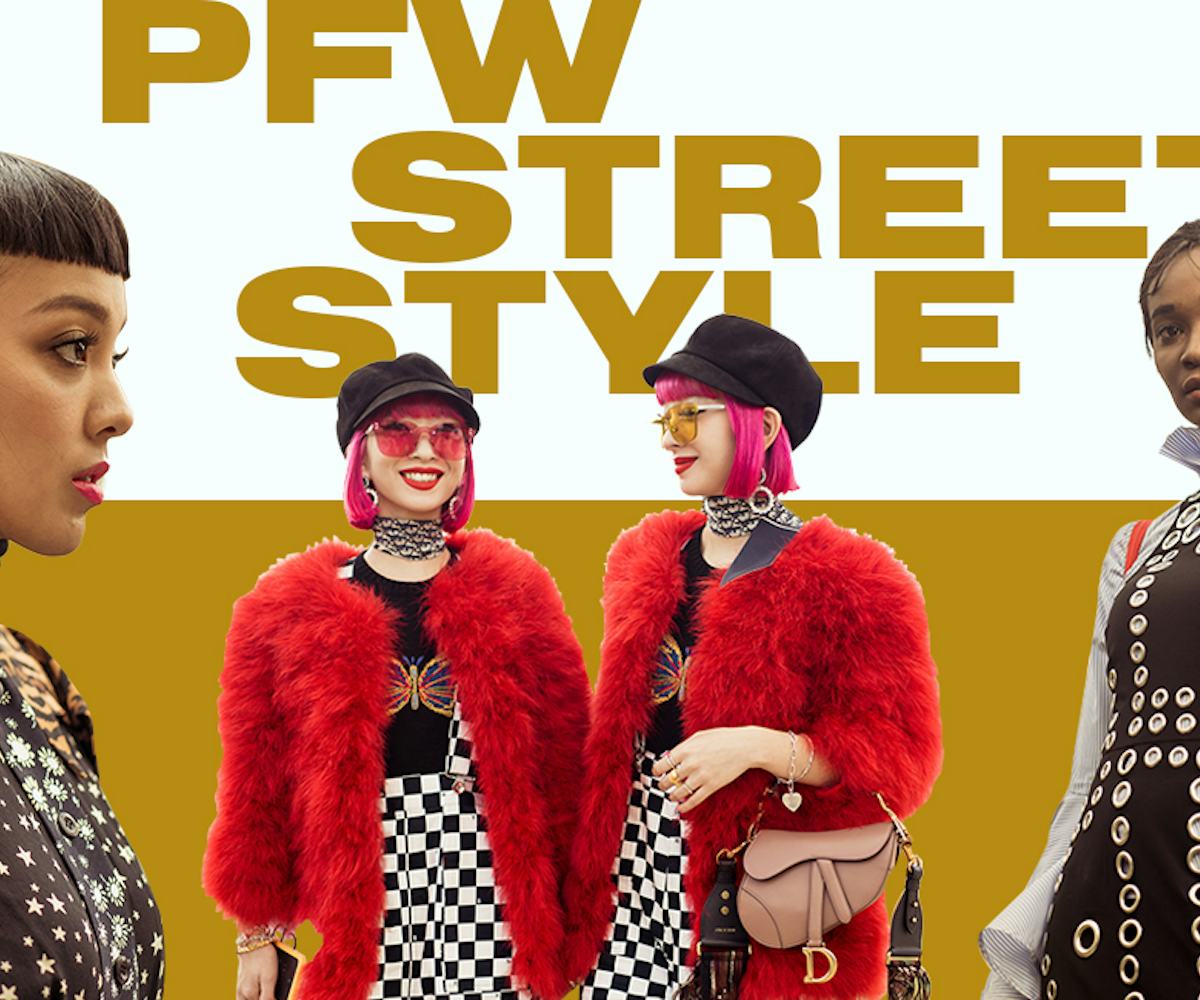 Photos by Matthew Sperzel
The Very Best Street Style Looks From Paris Fashion Week
Forget the trends, just go with your gut
With New York Fashion Week having come and gone, it's time to turn our attention to the killer street style across the Atlantic. Paris Fashion Week attendees didn't play around, serving incredible looks each and every day. Flip through the gallery, below, to see all our favorite outfits from the week.
The sleeve says it all.
Really could have used this trench during NYFW.
Dripping in gold.
Bold colors upon bold colors.
Keeping the primary colors for beauty and going neutral with the rest of the look was such a good idea.
Wishing I could examine this jacket up close—is that fringe on the inside? I'm in love.
Not your average fall sweater.
Leather on leather on leather.
I'm all about the pinstriped pocket detail on these coral trousers.
Complementary patterns make me swoon.
The grown-up, stylish version of the scrunchie-pony you rocked in kindergarten.
'70s forever.
Adding these gloves to my list of fall must-haves.
There's so much going on here, and I'm obsessed with all of it.
Taking the crochet trend to an entirely new level.
Who ever said you shouldn't match your belt with your boots?
Adolescent-chic.
All these layered leather looks have me ready for the temps to drop here in NYC.
Is that... a Nike sock corset?
Bow down to the goth queen.
Tutus, but make them edgy.
The perfect look for when you don't want to be seen, but you want to be seen.
Always a fan of lingerie as outerwear.
Grommets are the perfect peekaboo.
This off-the-shoulder moto jacket is too good. 
More! Lingerie! As! Outerwear!
Unexpected knits are always a treat.
Who wants to be my fluorescent-haired twin next Fashion Week?
Like, c'mon, how could you not want to double the perfect look?
She's watching you.
Simple doesn't have to be boring.
Blanket scarf season is officially upon us.
Garter belts as outer-belts? Yes.
The pearls of NYFW made it all the way to Paris.
Prints that look hand-painted are the perfect touch.
Can't tell whether I'm more frightened or in love.
When a color works, wear it all over.
Okay!