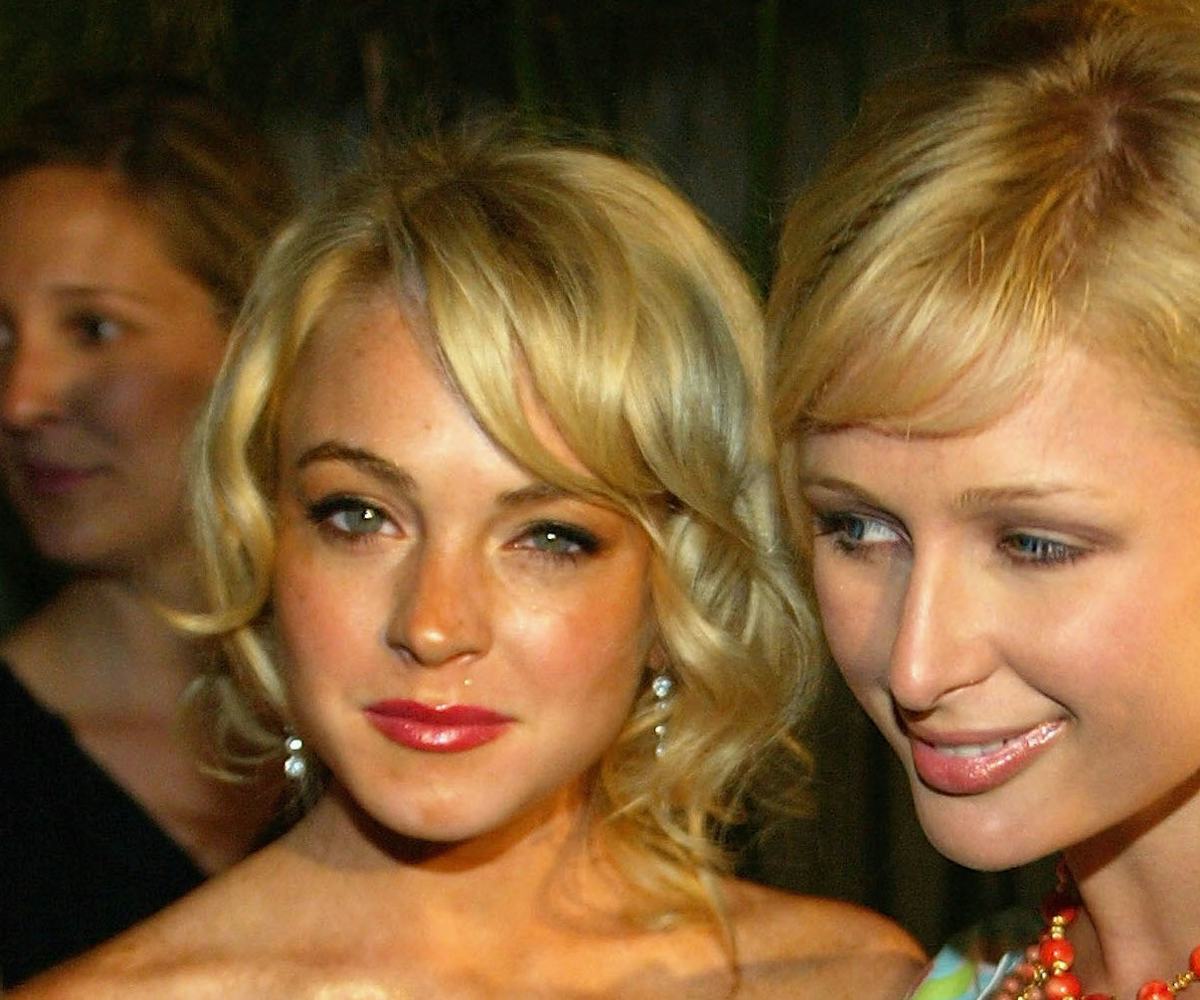 Photo By Michael Buckner/Getty Images.
Paris Hilton Calls Lindsay Lohan A "Pathological Liar"
Wow, is it 2007? Because Paris Hilton and Lindsay Lohan may be on the outs—again.
It's no secret that the two were nemeses back in the day. Following a pretty nasty and very public falling out that included Brandon Davis' horrific "fire crotch" comment, the two had one of the biggest tabloid feuds of the mid-aughts. But things eventually died down... Or so it seemed.
Late last night, a fan account on Instagram dubbed Paris2000s posted a stitched-together video of paparazzi footage taken of Lohan. In the first portion, Lohan accused Hilton of pouring a drink on her. However, when later confronted by Hilton, Lohan denied that the incident ever happened, calling Hilton "her friend." The kicker? A final clip in which Lohan gets into a car, grins, and calls Hilton a "cunt." 
And it didn't take long for Hilton herself to appear in the comments section—as captured by @CommentsByCelebs. "#PathologicalLiar," Hilton wrote alongside a cry-laugh emoji. Yikes. Check out the comment, below.