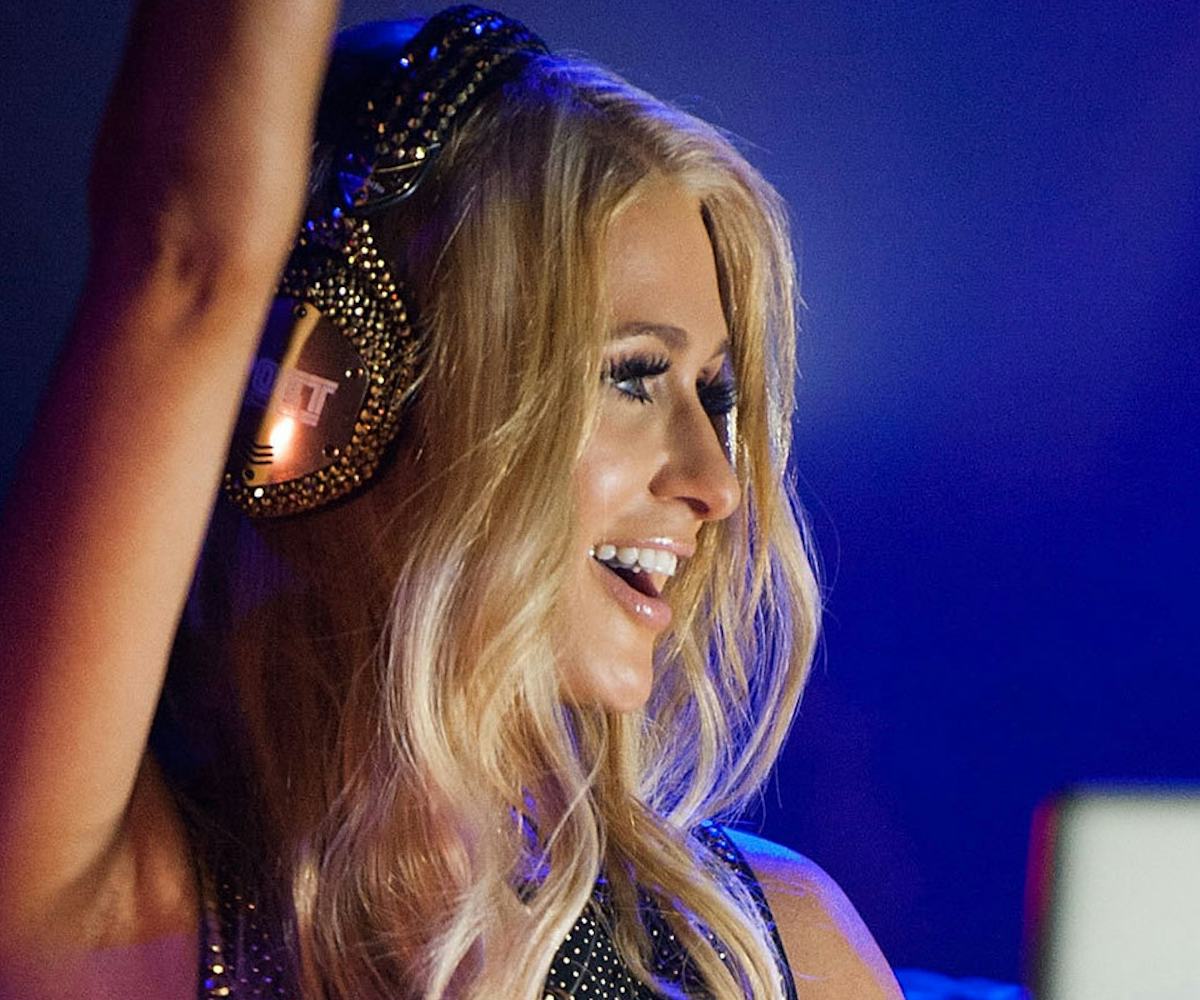 Photo by Valerie Macon/Getty Images
It's Time For Paris Hilton To Release New Music
It's gonna be—you guessed it!—hot
Paris Hilton's "Stars Are Blind" is arguably one of the greatest pop records ever made. Charli XCX, Years & Years' Olly Alexander, and more have sung its praises. Lady Gaga, in an interview with Hilton herself, said she's always considered it to be a triumph. (Gaga would go on to work with "Stars" producer, Fernando Garibay, on half of her 2011 album, Born This Way.) It's a classic made timeless by its bubblegum pop-meets-reggae vibe; plus, Hilton is more or less a cult figure, and her ambivalence toward that whole era is admirable.
Since then, Hilton hasn't made many waves on the recording front, but she has become the highest paid female DJ in the world. Her residency at the Ibiza nightclub Amnesia has a gigantic following. "Come Alive," her 2014 EDM banger, is a relic of a very particular moment in EDM culture that has thankfully passed. Besides her DJing, Hilton's steered clear from the recording studio. (Where would she find the time between new fragrance launches and her philanthropic work?) That, however, is about to change. Hilton revealed she's working on her second album. Hot.
Speaking to TIME, Hilton says her "whole new sound" is leaning more toward deep house, techno-pop, and electro-pop rather than the light and breezy vibes of "Stars Are Blind." She cites Madonna, Michael Jackson, DJ Chuckie, and Katy Perry as her new material influences. Make of that what you will, but Hilton's Midas touch means it'll be worth the decade-long wait. The public's attitude toward Hilton has gone from disdain for her pretty young heiress partying ways to respect for the business mogul she is—and has been!—for years. She knows how to spin a good media story just as well as she knows how to spin some good beats for the hundreds of thousands of people who have seen her DJ live. 
The time for Hilton's recording artist renaissance is now because EDM has blossomed into an unstoppable genre that influences nearly everything we listen to today. Hilton's solidified her title as a living legend and only gets stronger with the more vitriol that's hurled her way. The stars aren't blind anymore, y'all—they're aligned.