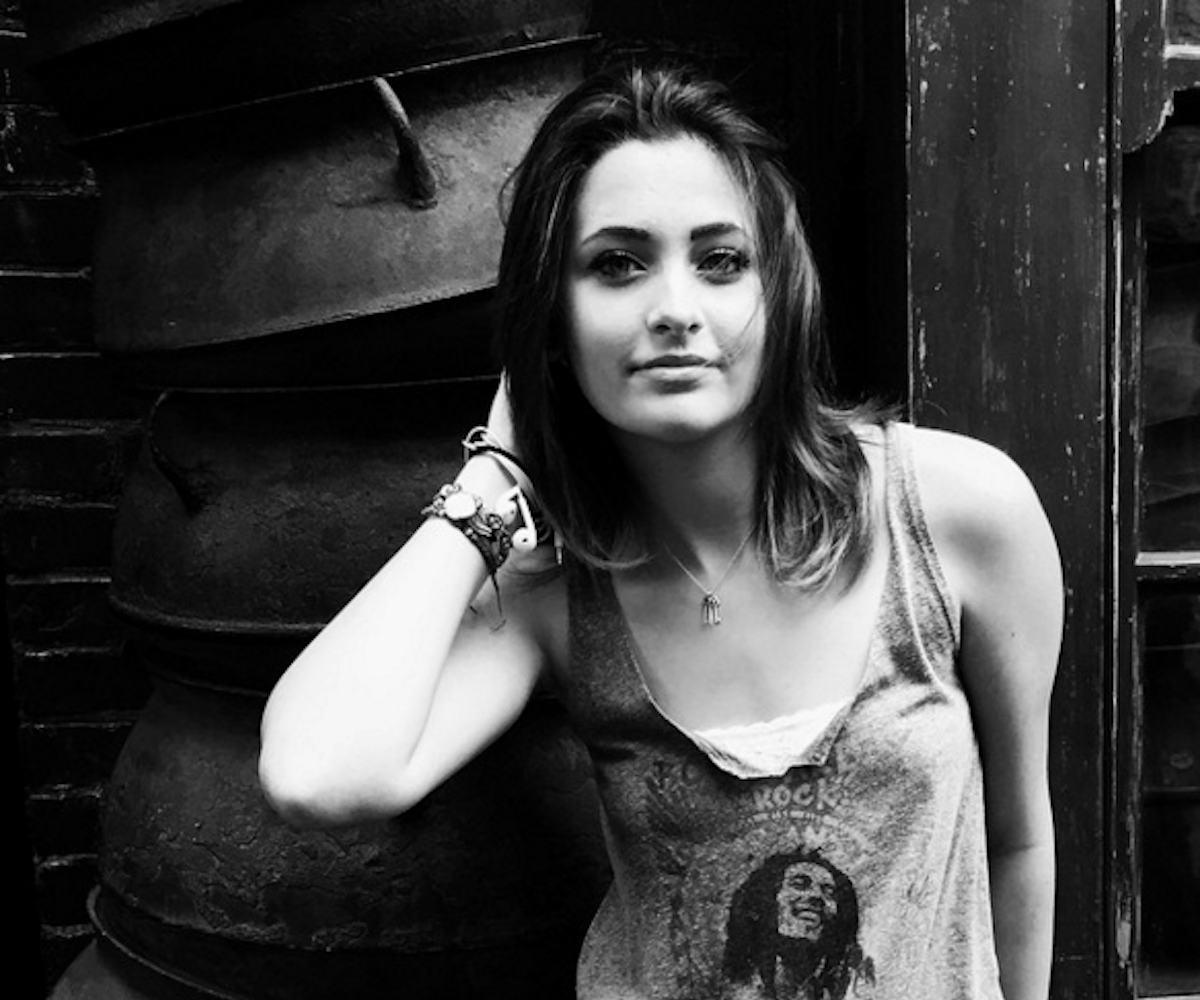 Photo via @parisjackson/Instagram
Paris Jackson Got A Touching Tattoo In Honor Of Her Late Father
As the daughter of the late, great Michael Jackson, it should come as no surprise that Paris Jackson is turning into a style icon. She's become known for having an edgy and often mystical vibe, which is only bolstered by the air of mystery clouding her semiprivate Hollywood existence ever since her father died in 2009. This week, Paris decided to let the world in by sharing a photo of her new wrist tattoo on Instagram. Dedicated to her father, it reads "Queen of my Heart" and is written in his handwriting. 
Paris got inked at Timeless Tattoo, in Los Angeles, on her 18th birthday, following a short celebration at Disneyland, the happiest place on earth for her and Michael. "To everyone else he was the King of Pop. To me, well, he was the king of my heart," she explained on Instagram.
Take a peek at Paris' new ink in the post, below.