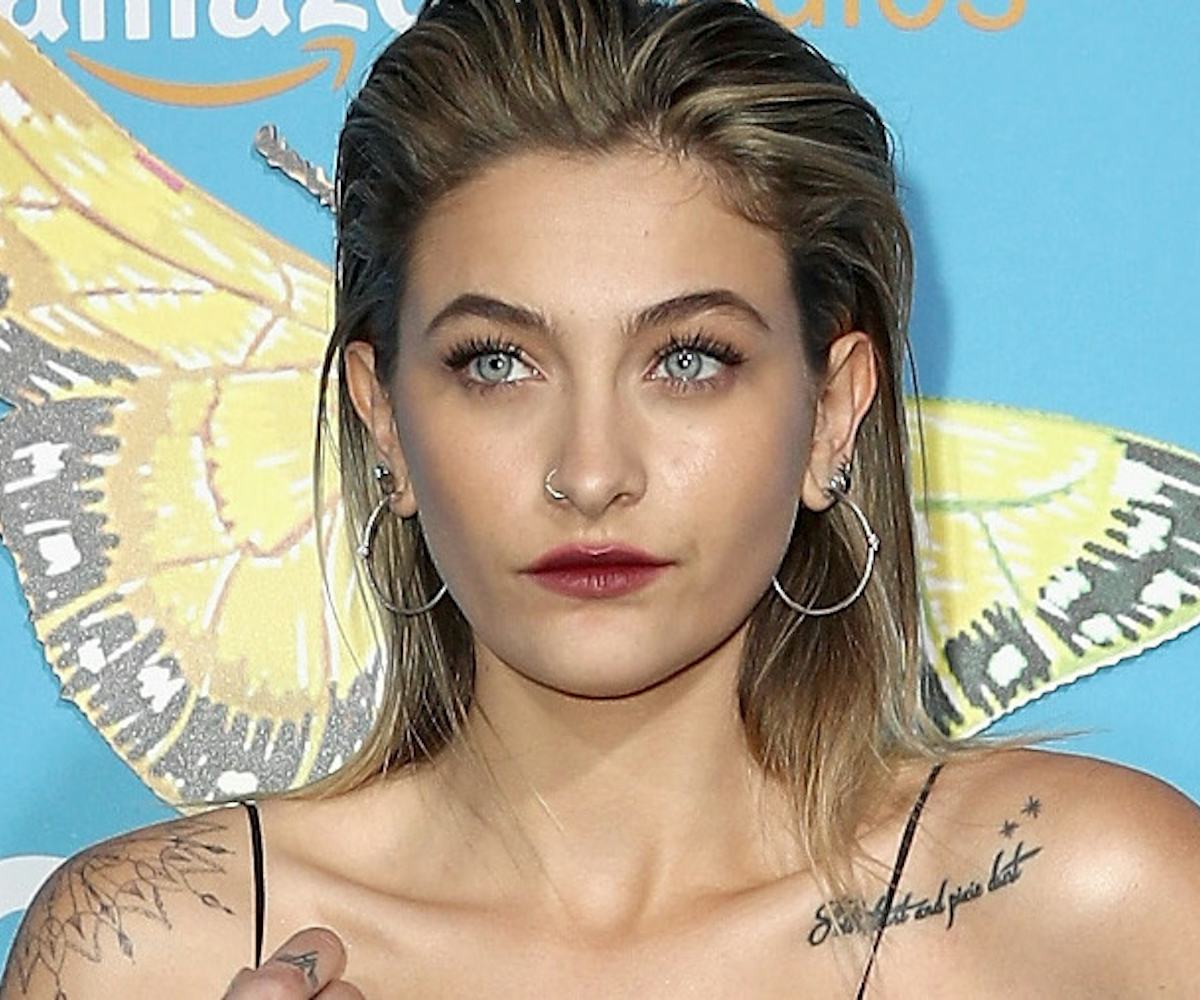 Photo By Frederick M. Brown/Getty Images.
Paris Jackson Apologizes For "Hypocritical" Magazine Cover
"I didn't know, i am sorry"
Paris Jackson has responded to backlash over her new cover for Harper's Bazaar Singapore.
On Friday, Jackson was the subject of an editorial published by the Gay Star News titled "Paris Jackson's Harper's Bazaar Singapore Cover is Hypocritical." In the piece, writer Jamie Tabberer criticized Jackson's decision to appear on the cover for the Singapore-based publication. Tabberer, who admitted to not reading the article, based his critique on Jackson's Instagram unveiling of the cover, which failed to make any mention of the country's criminalization of gay sex, writing that even if she did address the issue in her interview, "that's immaterial." 
"What matters the most is the missed opportunity of that Instagram post; of the sorely lacking caption," he wrote. 
Jackson, who identifies as part of the LGBTQ+ community, has since deleted her initial Instagram of the cover and responded to the critique via Twitter, apologizing for not knowing about Singapore's anti-LGBTQ+ laws.
"I didn't know, i am sorry. i was grateful for the opportunity, but i'll delete the post now," she wrote. "I don't want to be hypocritical or hurt anyone, and my support for my fellow LGBTQ+ community comes first before my love for fashion and gratitude for this opportunity. again, i'm sorry.
However, Jackson pointed out that her appearance, especially as an openly queer person, on a magazine cover published "in a country against the community, should be celebrated." 
"Isn't that a step forward? again, i am deeply sorry. i didn't mean to be hypocritical or hurt anyone," Jackson continued before calling the article "ridiculously mean" in a follow-up tweet.
Jackson also later added that the Harper's Bazaar story was supposed to run in several international editions of the magazine, before apologizing again.
See her tweets, below.