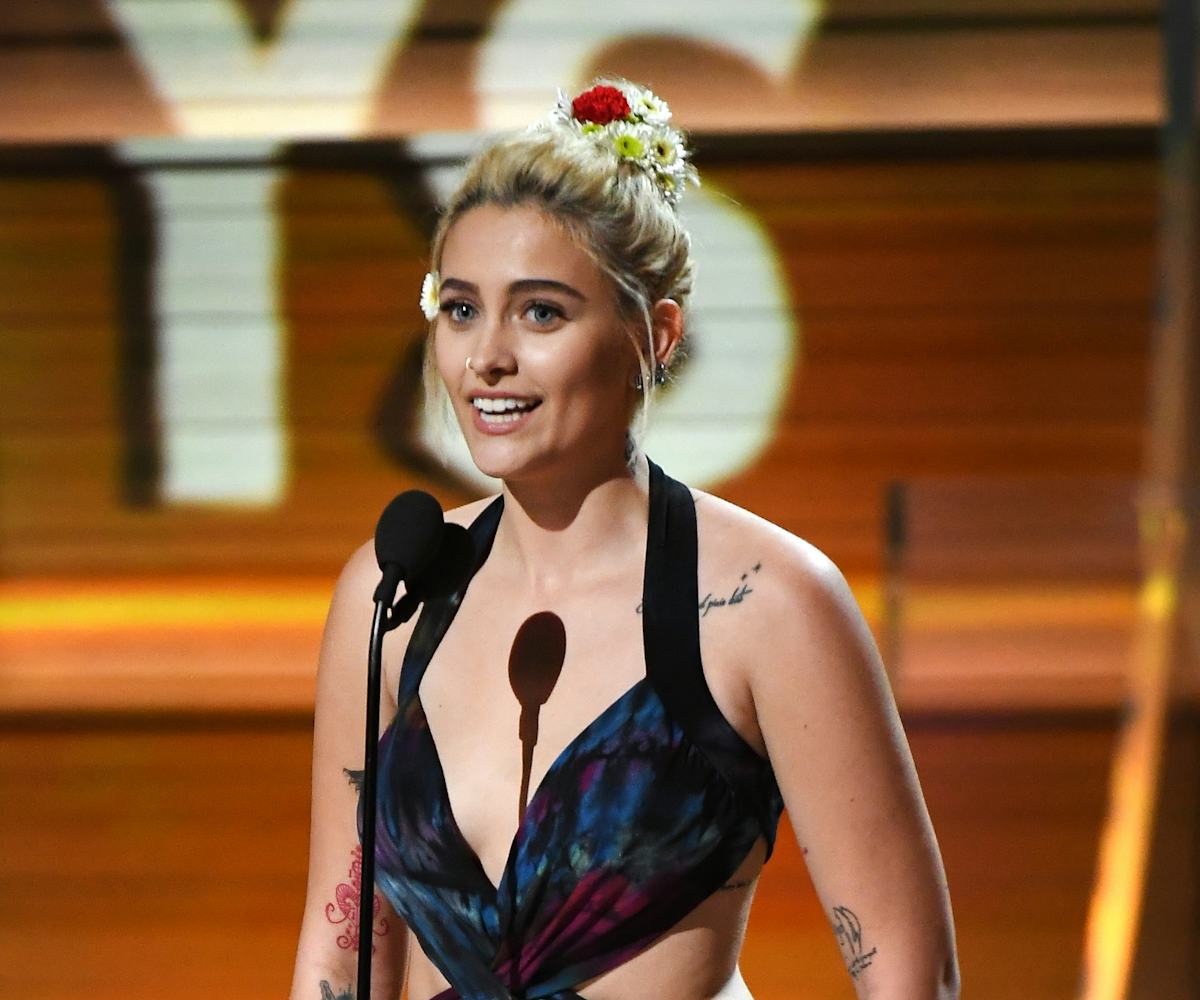 Kevork Djansezian/Getty Images
Paris Jackson Has A Message For Activists
"It's up to you whether you decide to fight or sit idly"
If you haven't already heard, Paris Jackson is Teen Vogue's cover star for their May music issue. The spread, which was shot by Hedi Slimane (formerly of Saint Laurent), also features an in-depth conversation (via text!) with the 19-year-old actress-model.
And though she had much to say about her love for music and her life since she's stepped into the public eye, she repeatedly discussed her true passion: activism.
"We have to stay educated, stay informed, and use our voices," she says, highlighting the current food and crime conditions in Venezuela. "Change can't happen with ignorance. If we stay quiet, it's easier for the Man to ignore us." She also added that activism is her "only purpose on this earth, I think."
This isn't the first time she's spoken up about global and international issues. During the 59th Annual Grammy Awards show in February, Jackson used her time on stage to bring attention to #NoDAPL. 
She finishes the interview with a message to activists: "We are all warriors in our own way, but it's up to you whether you decide to fight or sit idly, whether you're a part of the right cause or not. And don't just follow everything that comes up on your phone or computer screen. Look up to something honest, strong, brave, loving, and worthwhile."