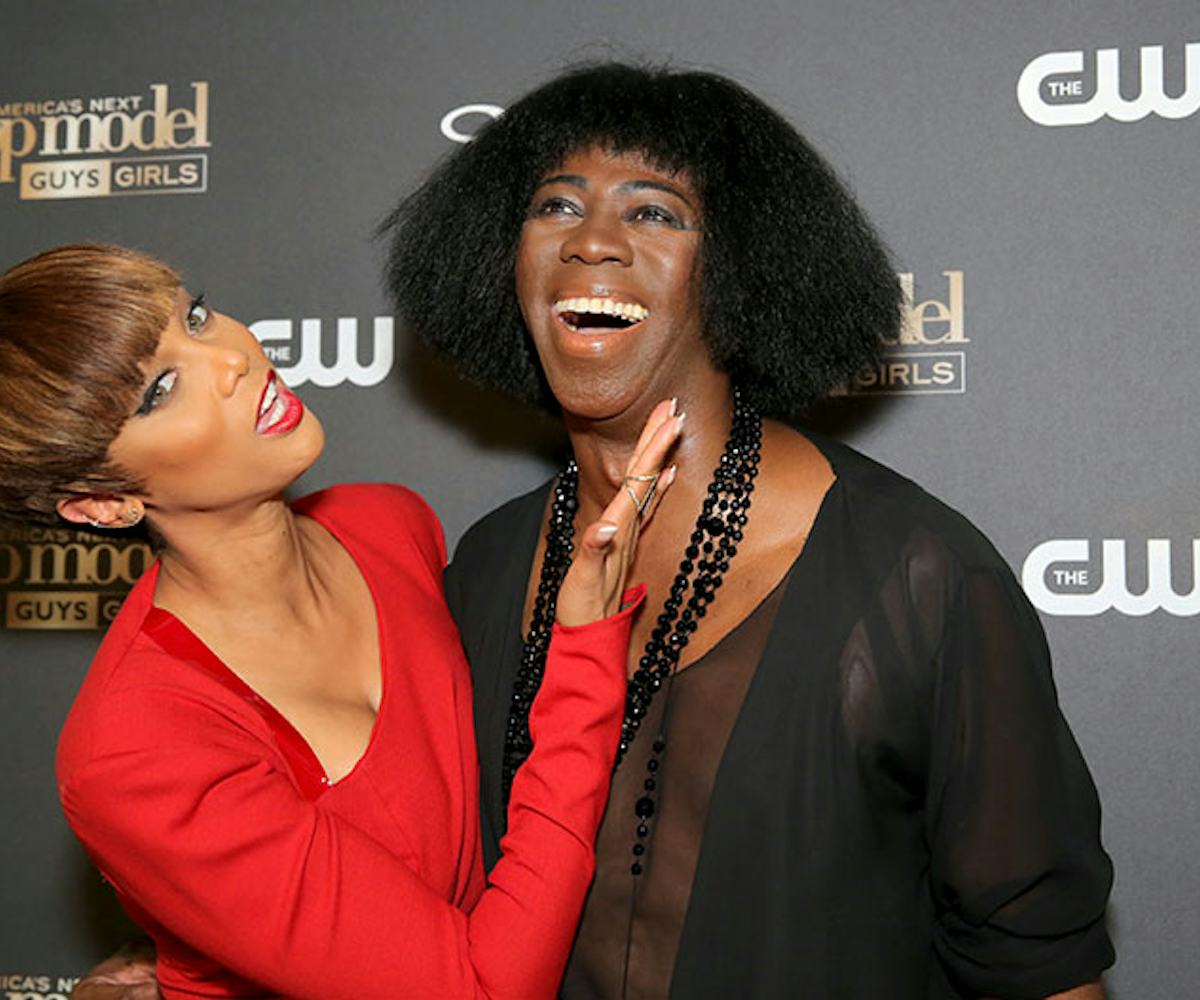 Photographed by Getty Images for NYLON
party monster: 'antm' and oppo take los angeles
It's hard to believe that America's Next Top Model is on its 22nd cycle and is still just as magnetic as it was when it debuted in 2003. This cycle it's girls versus boys, and last night they came out to celebrate with past faves. Naturally, Tyra Banks and Miss Jay Alexander led the way as the 14 contestants partied and snapped selfies with OPPO's new R7 smartphone, the official smartphone of cycle 22. (Can we talk about how amazing Banks' haircut is? Absolutely stunning.) Inside, Banks gave an inspiring speech about challenging stereotypes within the modeling industry, and that this season plans to do the same. How fierce.
Check out our gallery ahead (featuring smizes that are just beyond), and be sure to tune in to the CW at 8 p.m. EST when America's Next Top Model premieres on August 5.
#squadgoals if there ever were any.
Hello Oppo.
Meet the girls: Ashley Molina, Lacey Rogers, Hadassah Richardson, Mame Adjei, Ava Capra, Delanie Dischert.
Annnnd the boys: Nyle DiMarco, Stefano Churchill, Devin Clark, Justin Kim, Dustin McNeer, Mikey Heverly and Bello Sanchez
Hey! Even Zoë Kravitz made an appearance.
ANTM's fearless leaders, Tyra Banks and Miss Jay Alexander.
Oh heyyy, good lookin'!
Dranks on dranks on dranks.
Actresses Hannah Kat Jones and Jessie Rabideau were, like, really excited to be there.
How adorable are these baby OPPOs?
Killing us softly with cuteness.
Miss Jay turned it out with actresses Renee Olstead and Camille Winbush.
You've got Tyra mail!
You could say we're pretty obsessed with OPPO's R7—not only does it boast a 64-megapixel camera, it's revolutionarily fashion-forward.
But first, lemme take a selfie.
Sweet setup, guys.
You wanna be on top?
So much love between Shaun Ross and Devin Harrison.
Tyra taught her protégés well.
Talk about a good night.