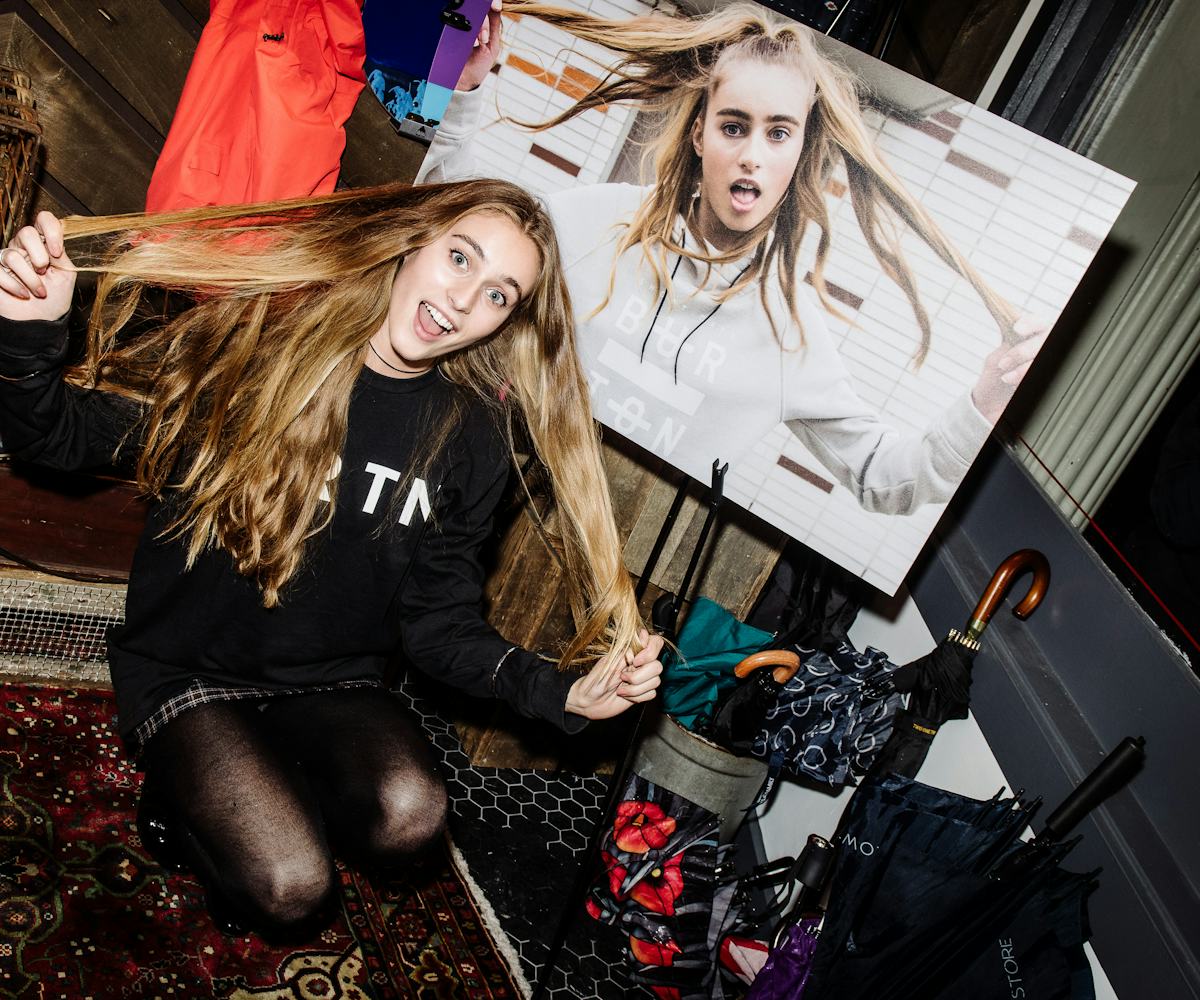 Photographed by Nina Westervelt
A Night Spent With Burton Girls
Winter in NYC is bearable now
Winters in New York City go from pretty and cinematic to gross and dirty in, well, a New York minute. Not this year, though. Burton Girls' new collection actually has us excited for the snowy months ahead. And, to help get in the wintry spirit, we took over Burton's new store in SoHo for a winter is coming (to party!) party. With NYLON's Dani Stahl hosting (and celebrating her Burton factory feature from our November 2016 issue), partygoers were treated to House Beer lager and Kim Crawford Wines. Jeff Koons even showed up. DJs Pebbles and May Kwok could not have asked for a better audience. What's more, everyone scored 25 percent off their purchases, which basically gave people no excuse to not leave prepared for winter and all the frosty fun that's soon to ensue.
Go inside our NYLON x Burton Girls party in the exclusive gallery below. 
Mackinley Hill sure looks familiar...
Ah! That's why. She was the star of our Burton lookbook!
The founder of Burton, Jake Carpenter, and Burton's CMO, Anne-Marie Dacyshyn, hang with NYLON's Dani Stahl, and Jeff Koons.
Two Skylar Dombroskis are better than one.
DJ Pebbles got the party started.
Cheers, House Beer!
Photo booths reveal the truth.
A little touch of NYLON editorial sure goes a long way.
Check out that custom Burton snowboard.
One second we're looking at snowboarding gear, the next we're hanging out with Jeff Koons. Life is good. And surreal.
#TentLife
May Kwok took over and shut the party down.
Oh man, this is it.
NYLON's Dani Stahl was our special guest! Read all about her trip to the Burton headquarters in our November 2016 issue and here!
Here's the issue right here! Kim Crawford Wines make for good reading buddies, too.
Cahleigh Sereda's secret to A+ beauty: a pop of color on the lips.
A look!
Burton buds.
Mazdack Rassi and Jake Carpenter in deep conversation.
Stay warm, fam.