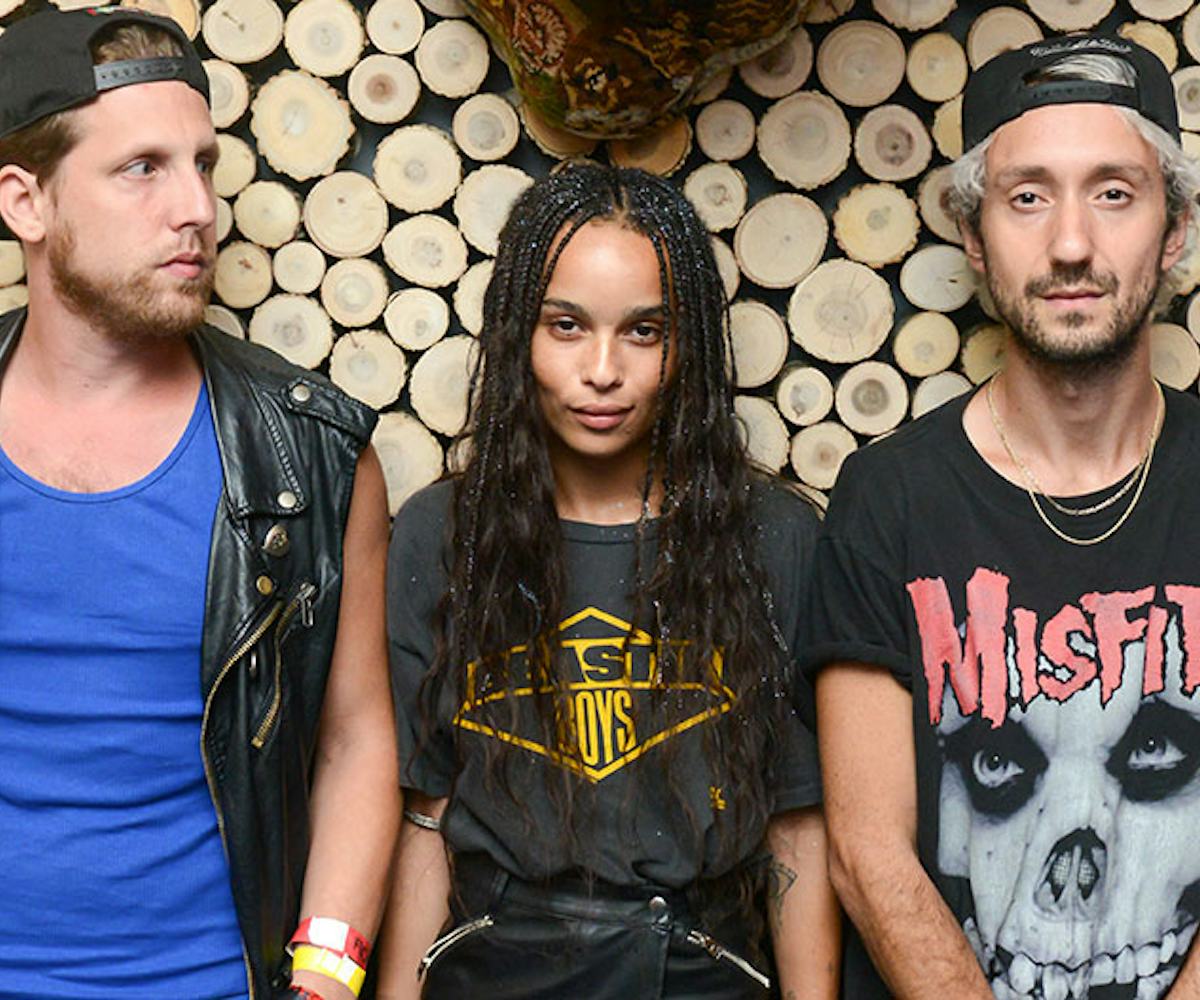 Photo by Madison McGaw/BFA
party monster: midnight city x uniqlo
la la all the way home with uniqlo
Just as the crowds were beginning to disperse from Lollapalooza 2015 on August 1, everyone—from Tame Impala to Vic Mensa and Kid Kudi to Zoë Kravitz and Chi-town's finest—were just beginning to party high above the mayhem. We joined forces with Uniqlo to throw one epic, sky-scraping party at Virgin Hotel Chicago's Cerise Rooftop, in anticipation of their fall Chicago store opening. (The dFm helped make this night one for the books, too. Maybe.) Leslie Kirchoff kicked off the night with her signature DJ style before Lolawolf brought all of the vibes to the house. CHAPMAN brought the party home afterwards with a set we're going to need to be made available to download. Talk about wanting to live in the moment forever.
Until that's possible, check out what went down at our Midnight City party in the gallery ahead!
Alexandra Rutwig and Amanda Leigh Dunn reppin' the 312.
Lolawolf givin' off all of the vibes.
Oh, did you think we wouldn't have a photo booth on site?
Sweet pillow talk, Uniqlo. That Supima cotton is the best thing ever.
Even sweeter on-site T-shirt screen printing!
Oh, hello! It's Cam Avery and Jay Watson from Tame Impala.
The August issue strikes again.
New York's photographer x DJ extraordinaire, Leslie Kirchoff.
Hi, Heineken!
Hello, Uniqlo.
Zoë Kravitz is everything we want to be, honestly.
Talk about a room with a view! Shout out to Virgin Hotels Chicago, Cerise Rooftop, and the dFm for making this all happen!
Relaxing and raging? Dora Madison knows how to party right.
Suddenly the Koons is Uniqlo!
Deuces, Ashley Smith! Deuces.
Screen printed swag? How...swaggy.
Letesha Brady and Runsy Rosas serving f-a-c-e.
NYLON + Uniqlo is a match made in heaven.
Leave it to CHAPMAN to take us home with style.