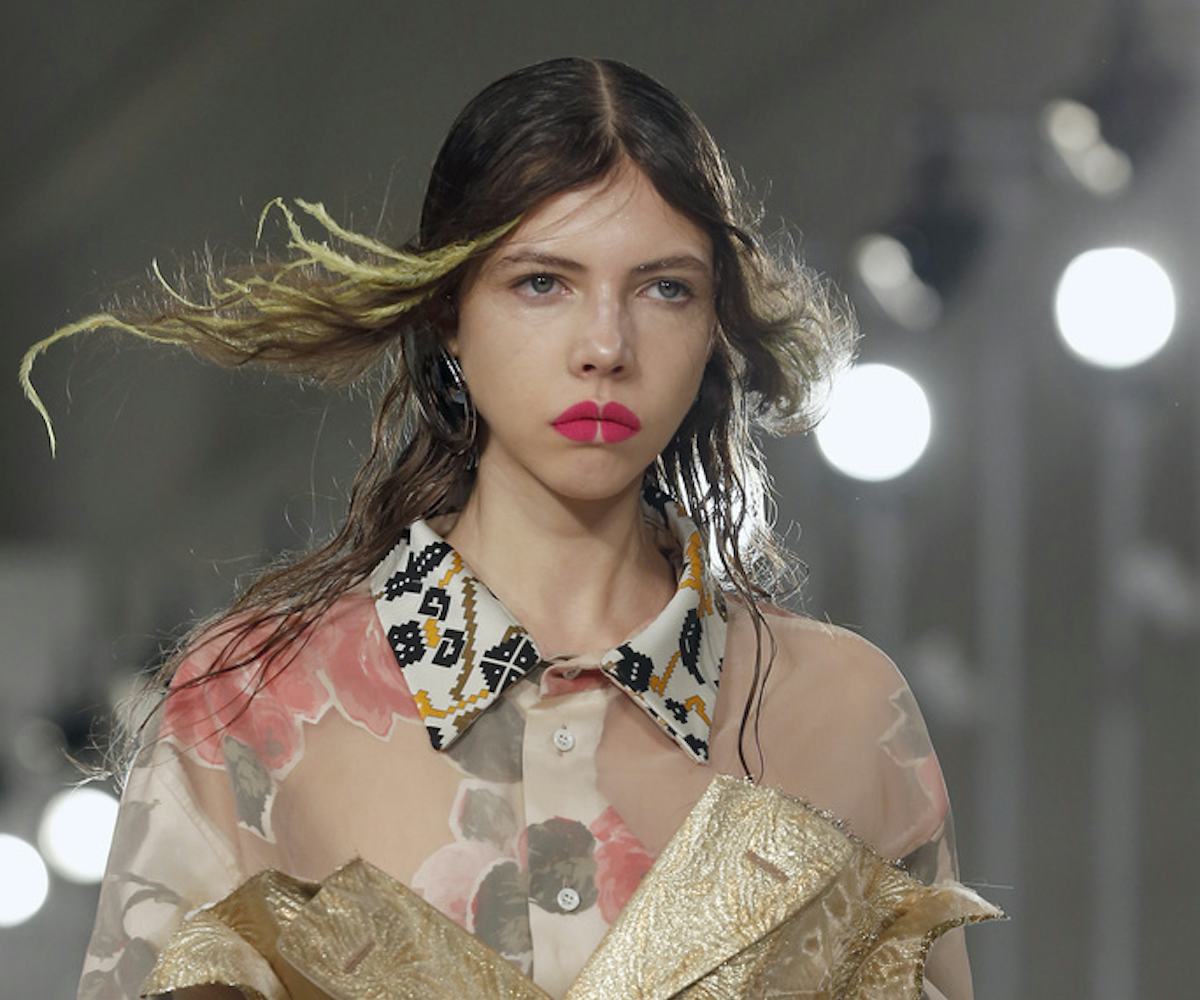 Photo by Thierry Chesnot/Getty Images
We're Obsessed With Pat McGrath's Weird Lip Look At Masion Margiela
Season after season, legendary makeup artist Pat McGrath blows us away with her inventive runway beauty looks—particularly, those for the shows in Paris.
Earlier this morning, McGrath was backstage prepping the models at Maison Margiela. Normally, Margiela plus McGrath yield some pretty otherworldly results. However, this time around, we saw pretty bare faces, save a pop of color on the lips.
But not so fast. There was definitely something slightly off-kilter about the hot pink lip each model wore, which the makeup artist created using the Lust: MatteTrance lipstick in Full Panic from her cult-favorite Pat McGrath Labs line of cosmetics. While from afar, it may look as if a strip was left bare down the center of the lip, the two sideways hearts were actually painted on the lips, starting from the outer corners facing outward, leaving just a bit of negative space in between.
Of course as "minimal" as the look might be, paired with heavily gelled, feather-woven hair by Eugene Souleiman and the beautifully intricate designs by John Galliano, it becomes the perfect pop needed to tie it all together.
What can we say? We heart it, and will definitely be trying it out for ourselves. This is proof that a statement-making look doesn't require a full face of Bowie-inspired makeup—or a full face of makeup at all.
We'll likely save this for a special occasion, as it might be a little drastic for everyday wear. Or is it?