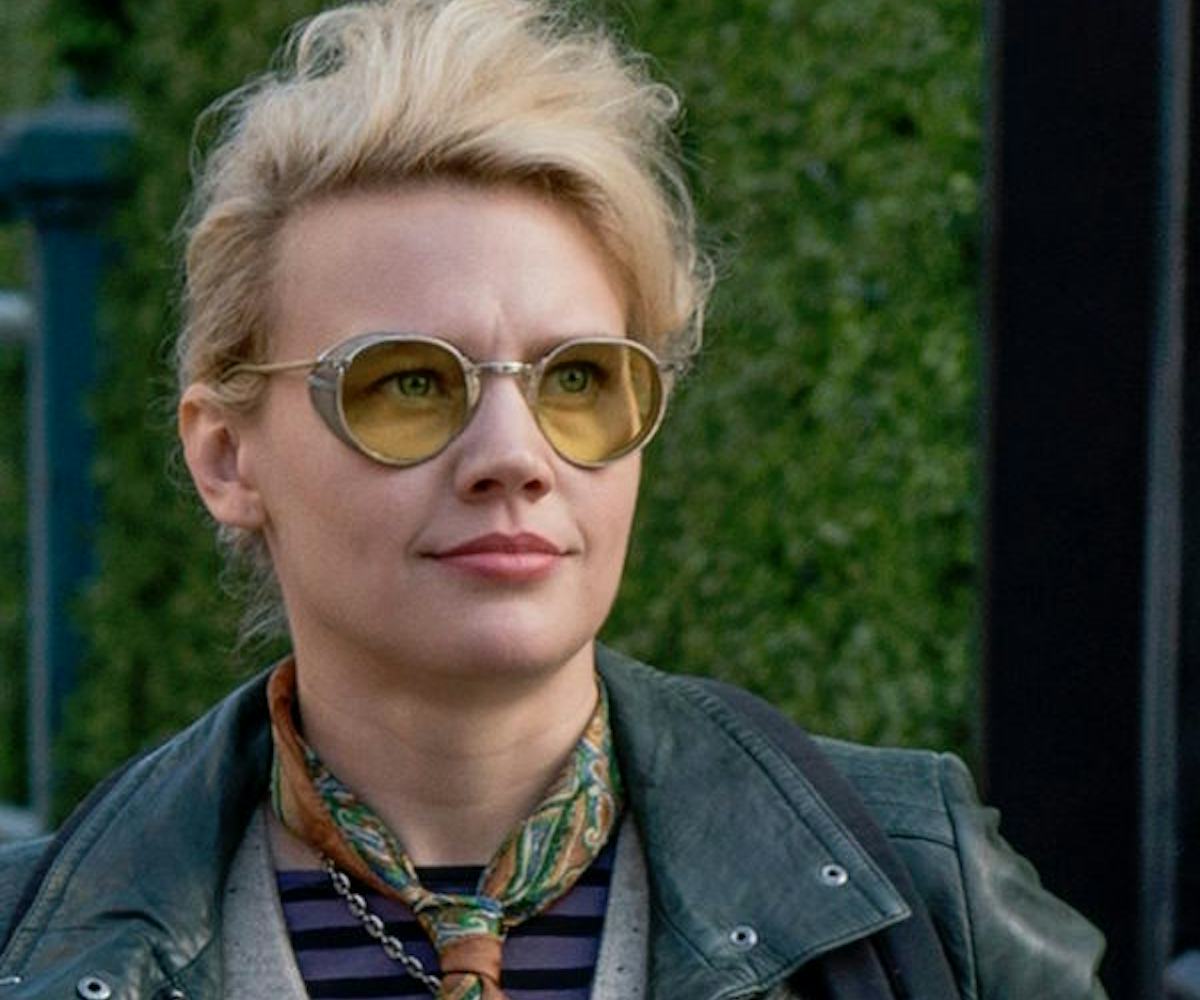 Photo via Facebook @Ghostbusters.
Paul Feig Says Kate McKinnon's 'Ghostbusters' Character Is Gay
The filmmaker confirmed speculation
After a whole lot of speculation, Ghostbusters director Paul Feig confirmed that Kate McKinnon's quirky, blonde, uber-confident character in the film, Jillian Holtzmann, is gay. And it seems like the studio was the one who wanted to keep it hush-hush. Surprise!
In an interview with Jen Yamato at The Daily Beast, Feig discusses how each of the four leading actresses are playing versions of themselves, and how that lent so much more authenticity to the characters. "That's why it's so terrible when writer-directors say, 'Stick to the script!' Why would you hire these people who have these enormous personalities and then just cut them off?'" he said. McKinnon is, of course, the first openly gay cast member of Saturday Night Live, and when trailers of the film showed her character flirting with Kristen Wiig's Erin Gilbert, fans speculated that her character Holtzmann is also gay. According to Feig, the studio was the one who didn't want to confirm anything. When Yamato says that she thinks Holtzmann is gay, "[Feig] offers a grinning, silent nod. 'I hate to be coy about it,' he offers. 'But when you're dealing with the studios and that kind of thing…' He shrugs apologetically."
This might not seem like a big deal for some, but the fact is that while as a society we are becoming more comfortable with having gay characters on our favorite TV shows and movies, gay characters (who are not just used for props or cheap laughs) are still few and far between. And the fact that the studio couldn't come out and openly say that McKinnon's character is gay shows how far we still need to go in having a wider representation of sexualities portrayed in the media we consume.
Although some would argue that the sexuality of this character or any other character isn't a central tenant of the movie, it's still important for people to see representations of themselves. This is particularly true for this Ghostbusters reboot, which was plagued from the beginning with a strong misogynistic backlash against remaking a classic movie starring (gasp!) women instead of men. Feig just wanted to allow McKinnon to have room to be herself. "If you know Kate at all she's this kind of pansexual beast where it's just like everybody who's around her falls in love with her and she's so loving to everybody she's around," Feig said. "I wanted to let that come out in this character."