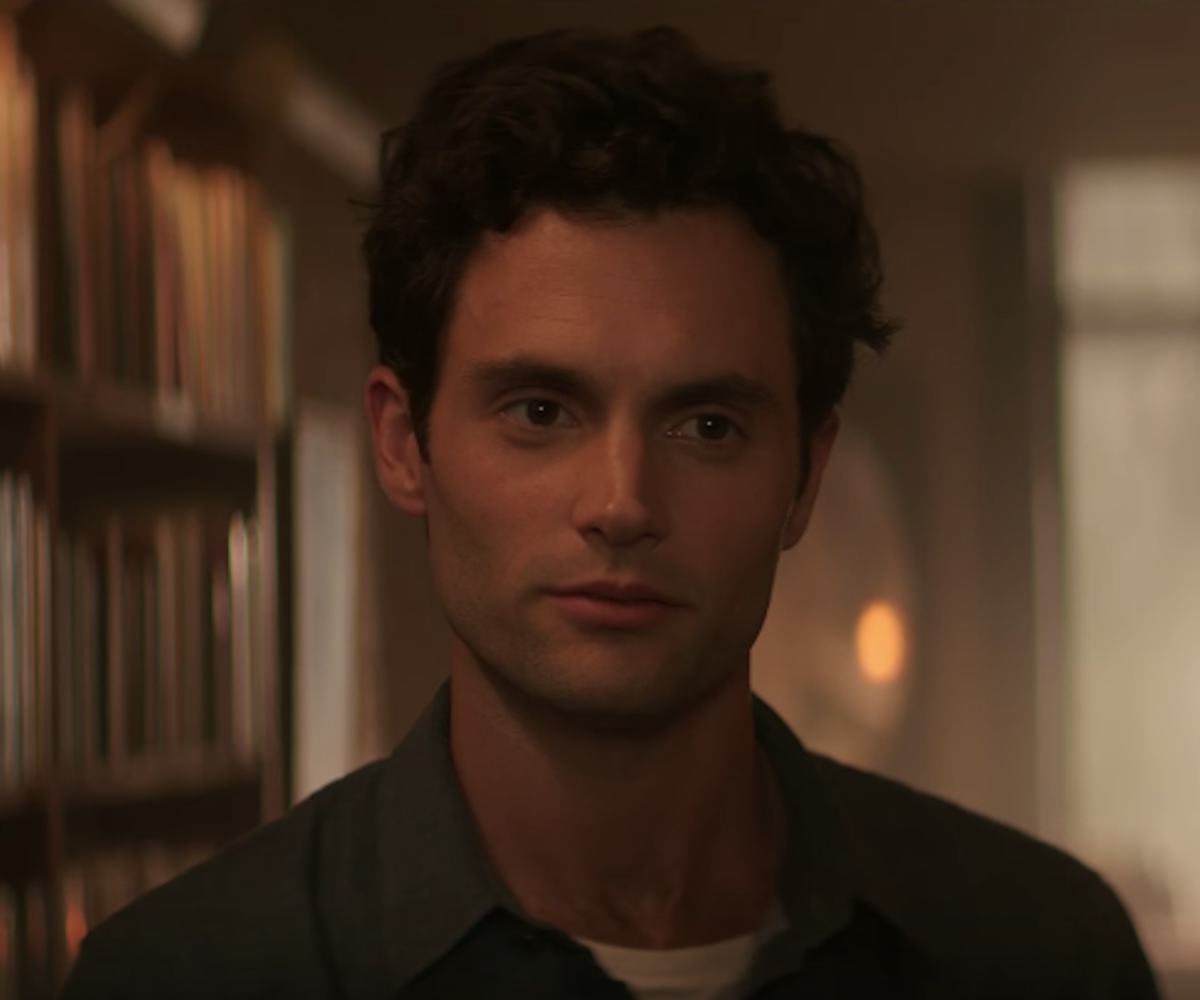 screenshot via youtube
Why Is Dan Humphrey Making A Lifetime Series?
We have so many questions about his creepy new trailer
If you've been wondering, as most of us do, what Penn Badgley has been up to lately, the answer is simple: starring in shows for Lifetime. Gossip Girl's own Dan Humphrey is the star of YOU, a creepy new Lifetime series in which he plays Joe, a "brilliant" bookstore manager-slash-relentless stalker to Beck, an aspiring writer played by Elizabeth Lail. The series is inspired by Caroline Kepnes' book of the same name.
The Hollywood Reporter cites that the series is being spun as a  "21st century love story that asks what you would do for love." In the show's trailer, we see Joe rescuing Beck from being hit by a train after she falls into the platform. Given their professions, the two share a common love for books, but their fairy-tale romance isn't as sweet as it seems. Joe has been stalking Beck the whole time, via social media, in order to gather intimate details about her life. The series' description hints that his obsession becomes deadly as he "quietly and strategically removes every obstacle — and person — in his way."
Yes, we have just as many questions as you.
The answers will maybe come when YOU premieres on Lifetime September 9. Until then, see the trailer in question, below. Xoxo.