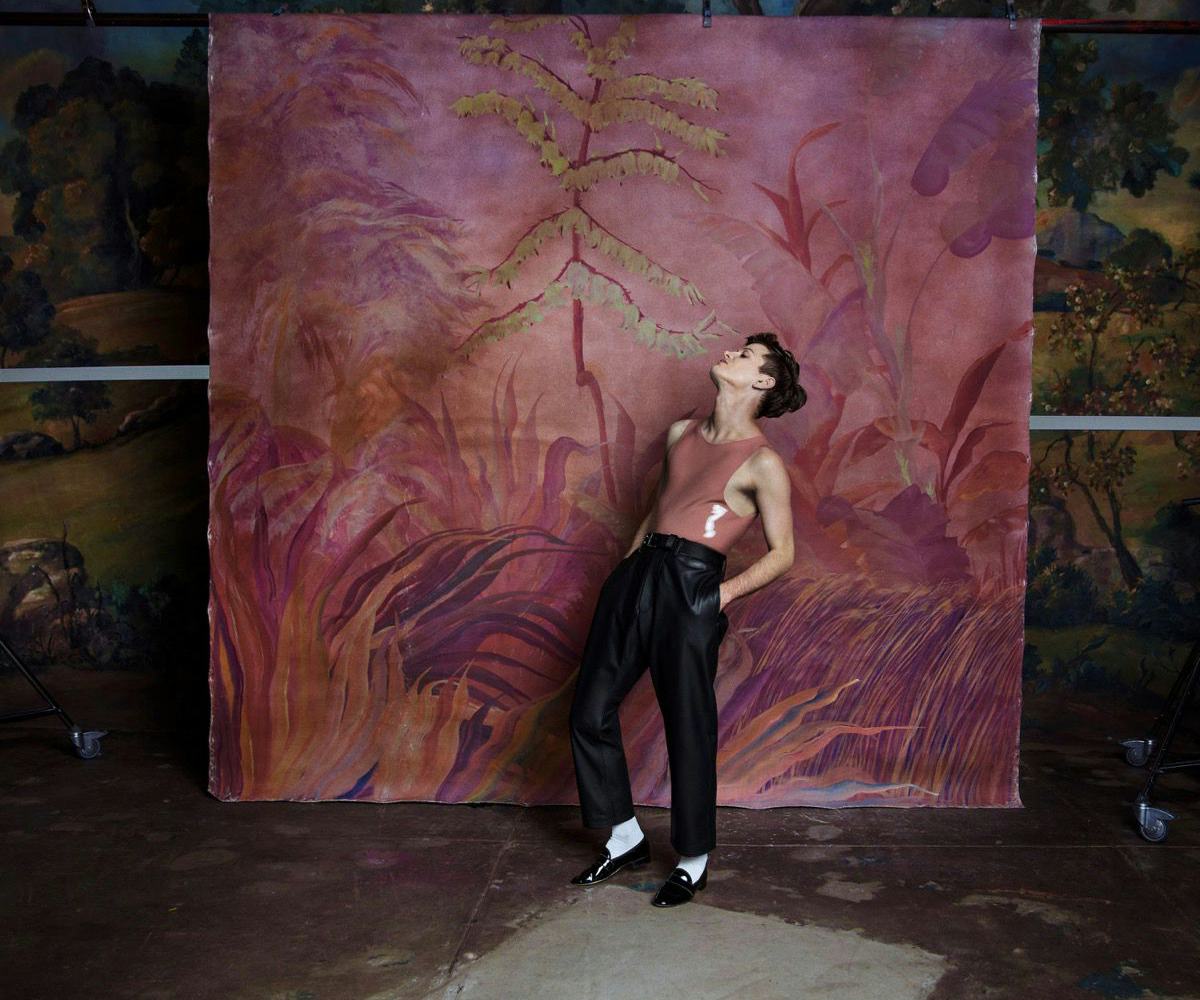 Photo by Inez & Vinoodh
Perfume Genius' New Album Is An Ode To The Bright Side
Life is supposedly brighter on the other side. The other side of what? The street? Maybe. Who knows, but it's brighter. Or is it? Mike Hadreas seeks that answer on Perfume Genius' fourth album, No Shape.
Hadreas kicks the album off with "Otherside," a somber piano ballad that explodes into a glittering barrage of sound. That same blast shakes your senses in the album's first single, "Slip Away." From there, Hadreas makes his escape into this great unknown, a space that's brimming with optimism and the subsequent skepticism that comes when life seems to be going your way.
Hadreas' first three albums as Perfume Genius grappled with anger, ostentatious behavior, and substance abuse; the character(s) he sang about were removed, inward-looking, and othered because of their sexuality and bitterness. On No Shape, though, Hadreas emerges from that state of removal into another, more optimistic one. There's a contentment to the experimental howls, croons, and flighty falsettos that pepper the album. This newfound state of removal is rooted in the belief that things can get better, that sometimes the boldest protest is simply being happy where you are in life without rubbing it in another's face. Instead, No Shape does well to revel in the nuances of self-discovery, both its blissful ("Wreath") and bitingly confusing moments ("Choir"). It is possible to believe in love's uplifting power without being trite.
It ain't easy to love, though. Hadreas and Weyes Blood touch on that notion in "Sides." That particular struggle comes out in previous Perfume Genius albums but never has it embraced the silver lining like it does on No Shape. It sees the struggle as an escape, a chance to discover more about the self and find peace—even when the forces around you seek to repress and, in a sense, shape you into something that's not quite you. To love and to, say, sashay in the face of adversity is to step closer to the other side, where life may not be totally greener, but it's sure as hell liberating. Why take a shape when you can have none other than yourself? "I'm here," Hadreas sings on "Alan," the album's closing track. "How weird."
How weird to be yourself, indeed. How blissfully and utterly weird.