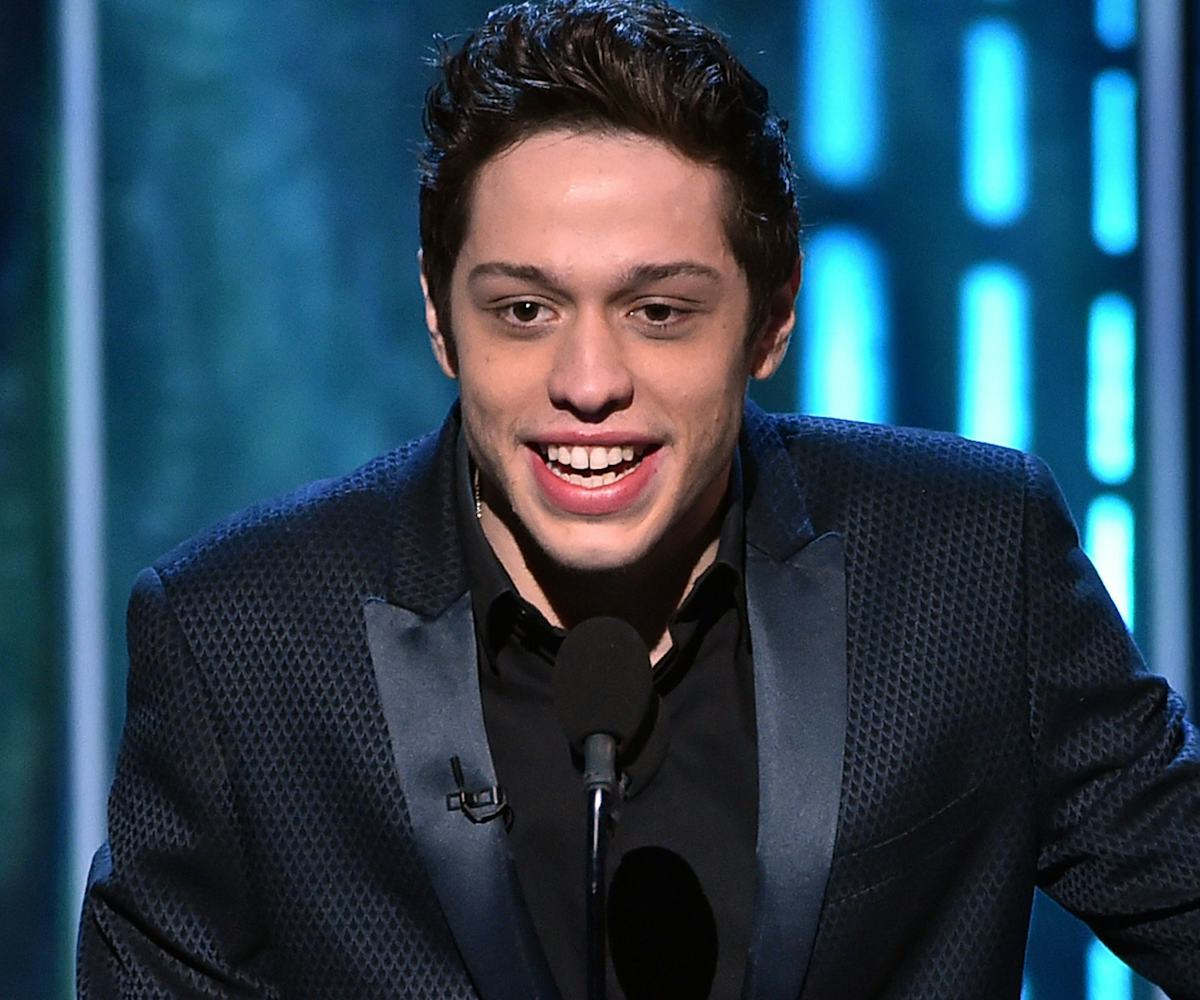 Photo by Kevin Winter/Getty Images.
Pete Davidson Returns To Instagram With A Big "Fuck You"
Just in time for the return of 'SNL'
Back in July, Pete Davidson disappeared from Instagram due to his frustration with the internet. Now, he's made his grand return, but not without a big "fuck you" to everyone involved.
In honor of Saturday Night Live's return to NBC next week, Davidson posted a video of a group of paparazzi photographing him. Things start off pretty amicably with Davidson greeting them by saying, "Hey, how are ya? How you guys doing?" He even throws in a "You guys look great" to presumably butter them up. Everything's just dandy! That is until, in true weirdo fashion, Davidson ends the video by unexpectedly screaming, "Ahhh! Welcome home!"
The accompanying caption suggested that Davidson may have been obligated to make some sort of post to promote the new season of SNL and ended on a likewise-startling note. "@nbcsnl back next week," Davidson wrote, "fuck the internet tho..." 
Watch his video for yourself, below.