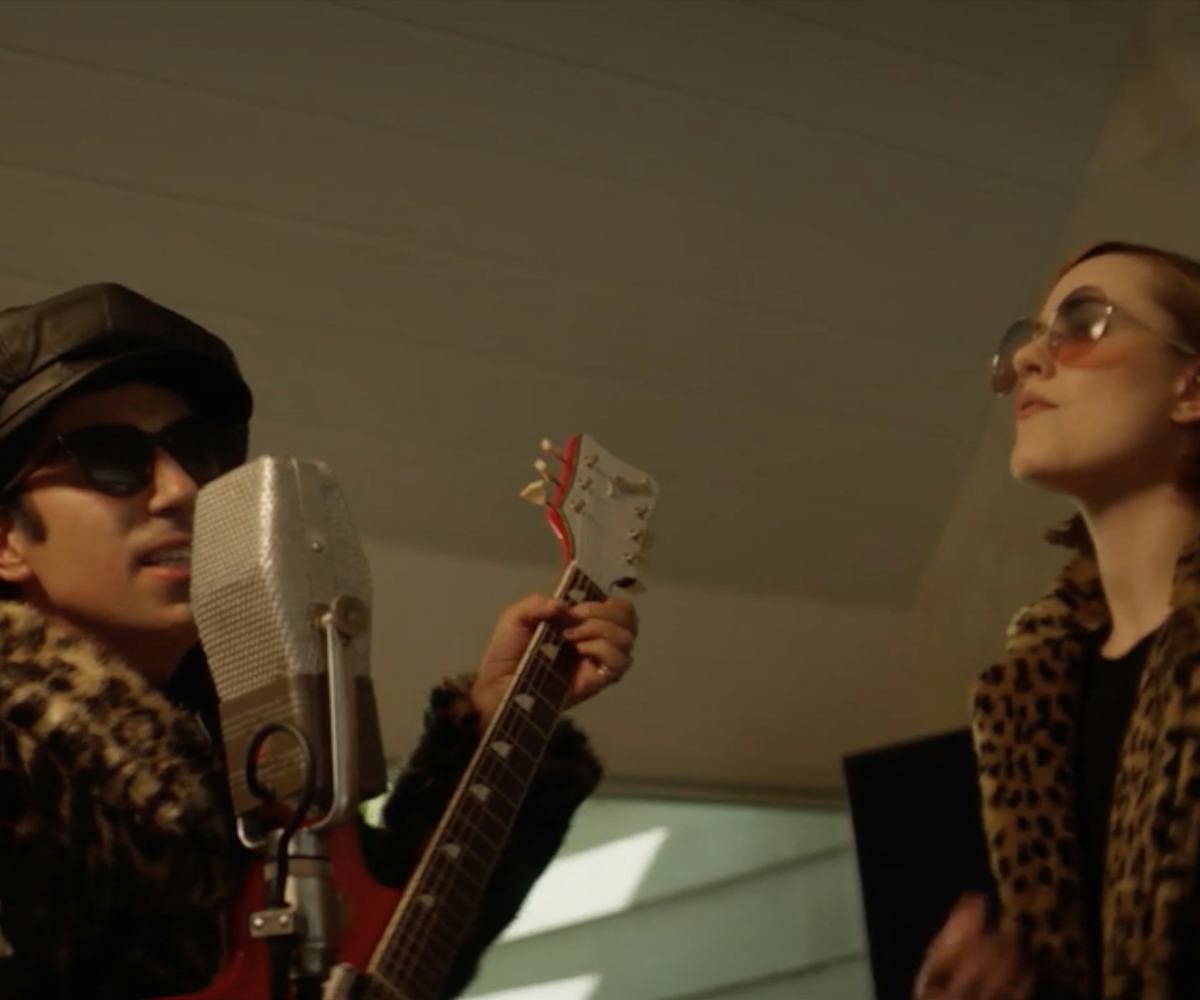 Screenshot via Girlie Action Media
Evan Rachel Wood Joins Pete Molinari For An Incredible New Song
Catch their duet "Steal The Night"
Pete Molinari has tapped one of our all-time faves (and NYLON contributor), actress-slash-vocalist Evan Rachel Wood, for his latest song and video, "Steal The Night," premiering today exclusively via NYLON.
"I don't know of another artist like Pete out there right now," says Wood. "He is so timeless and an absolute pleasure to sing with. It's nice to listen to songs that are poetic and actually tell a story and paint a picture, whether it's beautiful or heartbreaking; he is one of those artists that paints pictures with his music really well."
Molinari, the kind of musician referred to as "an artist's favorite artist," is a low-key rockstar. His list of fans includes everyone from Jack White and Yoko Ono to John Legend and Bruce Springsteen, which tells you (if nothing else) that you should probably add him to your current playlist.  "I just wanted to remind the world that rock 'n' roll, when it's done authentically, can still be the most powerful force in the world," Molinari tells us. "It was a little dead for a while, but will reemerge just like a comet does, shooting through the sky."
He adds that "Steal The Night" encapsulates this reemergence: "in the song, melody, the style, the swagger, the cool, the color, the fun, the visual, the guitars, the shoes, Evan, Nicole, and everything that is me."
You'll have to wait until 2019 for Molinari's full-length release, so, once it hits all streaming platforms tomorrow, throw "Steal The Night" on loop to hold you over till the release. And get an exclusive first listen to the new track and video, below.