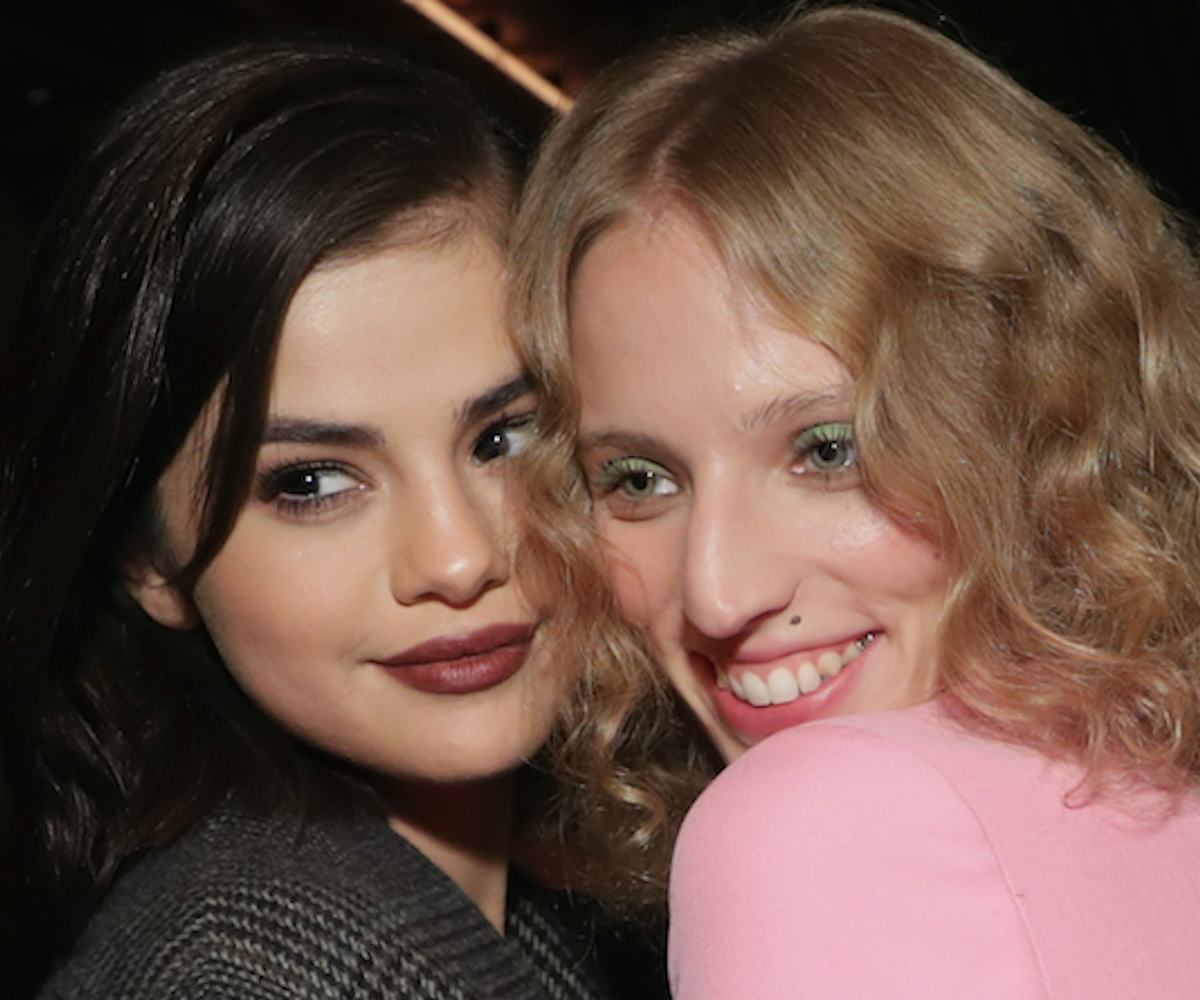 photo by Cindy Ord/getty images
Selena Gomez Unfollowed BFF And Collaborator Petra Collins On Instagram
And the internet is intent of finding out why
We all know that social media heavily affects our relationships. Instagram, Twitter, and Facebook not only change the way we interact with one another online but also play a role in who we choose to include or exclude from our lives. When Selena Gomez quietly unfollowed her presumed best friend and frequent collaborator, artist Petra Collins, on Instagram recently, people took it as a sign of the latter and theorized that the two are no longer friends.
Elle reports that the two first met when Collins photographed and interviewed the singer for the September 2015 issue of Wonderland magazine. The two have grown close since the shoot, and Collins went on to even direct Gomez's video for "Fetish." They also have been spotted out at events together, most recently at Coach's show during NYFW. In a joint interview with Dazed last year, Gomez said Collins made her "feel more confident about the choices I make, like a sister. You help me, you encourage me and validate how I feel in that moment. I wouldn't have been able to grow into the artist I am right now without you."
But Gomez stans aren't buying it, claiming that Gomez unfollowed Collins months ago during a mass unfollowing spree.
Meanwhile, other publications like The Cut theorized that Gomez, who is reportedly close with Jennifer Aniston, unfollowed Collins because of her new friendship with Aniston's now-ex, Justin Theroux. Who knew.