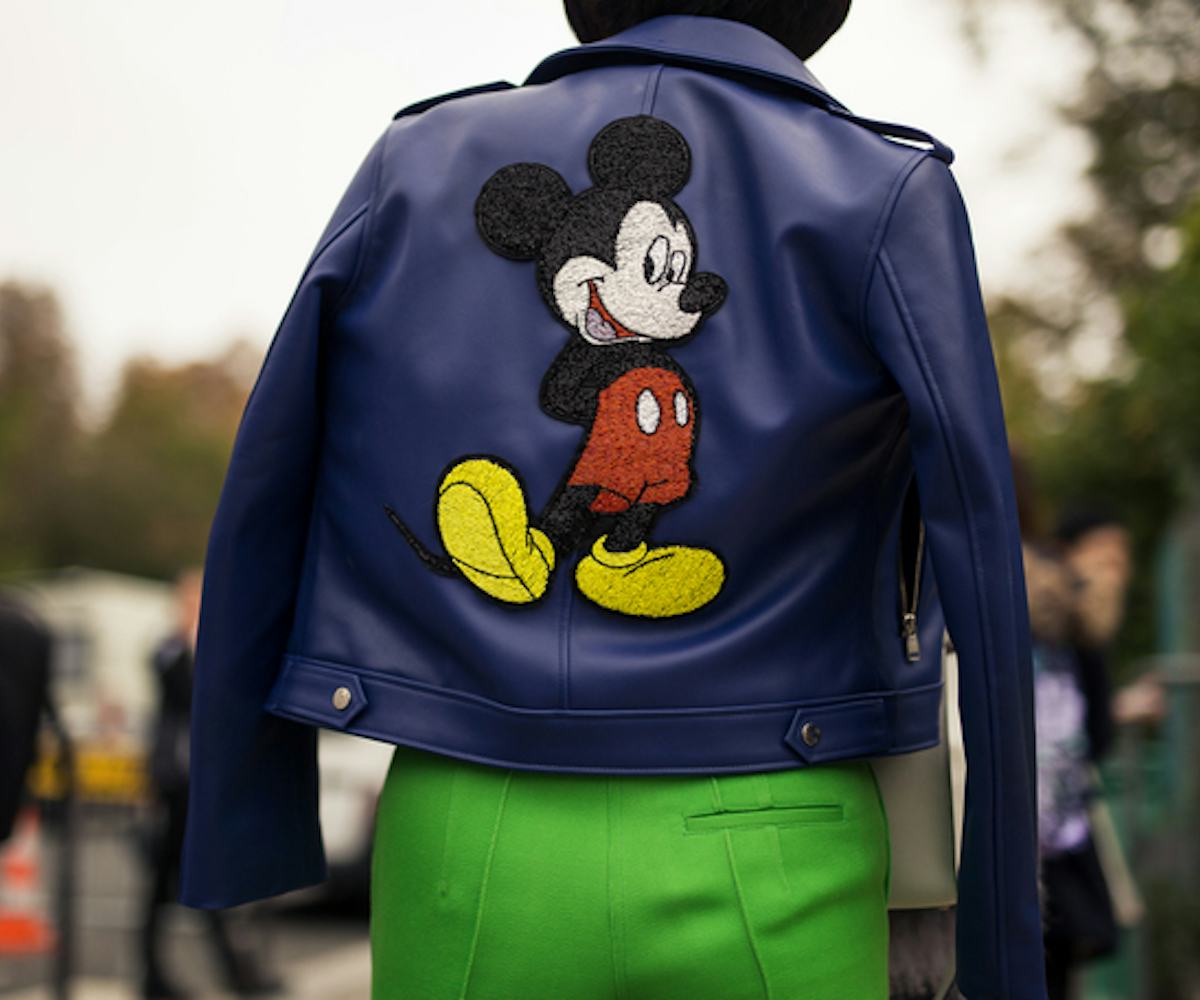 Photo by Matthew Sperzel
PFW Street Style Day 2: Put A Little Sport In It
The other day on the subway, I found myself looking at everyone's shoes. We were all, presumably, on our way to our respective places of work, and I only saw two pairs of dress shoes and one heeled bootie. Everyone was in sneakers—Vans and Adidas, mostly. I had a Carrie Bradshaw moment and wondered if this not-so-newfound-but-still-sorta-new comfort trend is here to stay.
After going through the second day's worth of street style from Paris Fashion Week, it's very clear it is. 
The PFW ticket holders and those just there for a good time have elevated the athleisure movement to new, very, erm, chic heights. Track pants become dress pants, and those rip-away pants became variations on gauchos; streetwear branding transforms more restrained looks into something rare and a little punk. Day two of PFW was proof you don't have to sacrifice comfort for style. Comfort, as it is today, is the style. Hey, we can't complain about that. Hoodies and sneakers forever.
Missed the first day's worth of PFW street style? We got you.
Heavy metal and reflective hats, or go home.
This look is, like, the definition of très chic.
Camo? More like cam-woah!
Patched, slouchy, and SUPREME.
Now that's a shirt we'd pair with our Vans slip-ons.
That Off-White logo is really all you need to take a classy look and edge it up.
She's here.
Darling, we LOVE this!
Mickey is always happy to see you.
Track pants clean up nicely, no?
Look at the way her phone case matches the detailing on her denim. That's not a mistake. This is a color story.
A silhouette we can relax in.
Why say it when your earrings can do the talking for you?
Nothing mean about those greens. Yes, we like this berry, berry much.
[Watches Missy Elliott's "The Rain" video once]
Forever, ever? Forever, ever?
So are we just going to stop wearing fanny packs around our waists now, or what?
A moment, please, for this iconic Laurie Anderson cameo.
But, like, we really want it!
What's black, white, and read all over again?