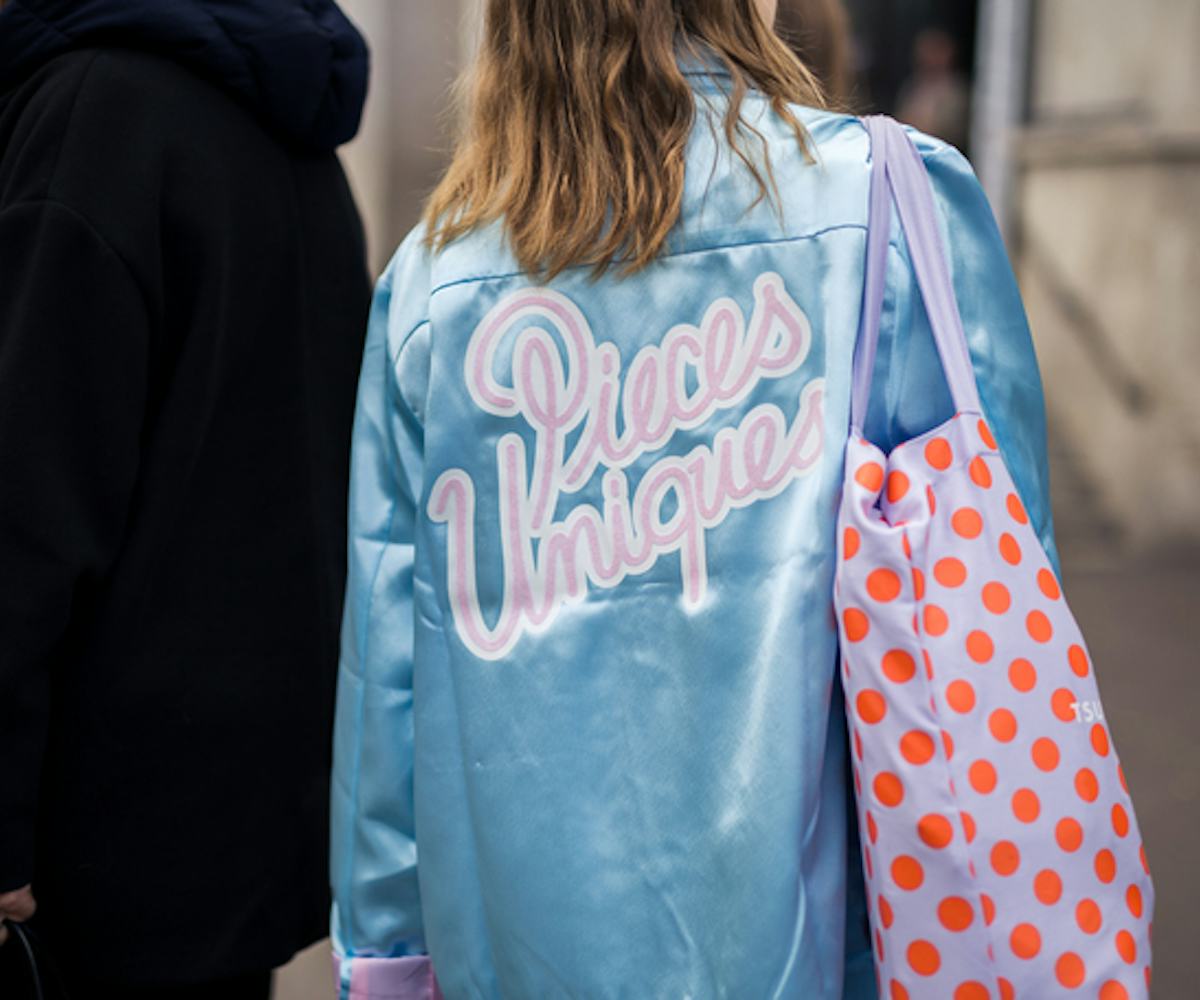 PHOTO BY MATTHEW SPERZEL
PFW Street Style Day 8: Au Revoir, Paris
And farewell, fashion month
Four days into October and we can officially bid fashion month adieu. This Paris Fashion Week has proven, again, everything looks better in the City of Light. Who can say why, exactly, other than the fact that the sun's rays seem to favor that part of the world, complementing the golden architecture with their golden beams. And as such, the city itself becomes the perfect backdrop to showcase the finest fashion and boldest street style. The eighth and final day of the week's events culminated in off-duty looks and relaxed fits. Thanks to Louis Vuitton's show, Supreme had its moment, too. Now, we rest. À bientôt, Paris! Merci for the memories.
Peep day seven's collection of street style here.
It's Archie's world, y'all. We're just waiting for Sabrina the Teenage Witch to join it.
Some fashion people like Céline. Us? We'll take Queen Céline Dion.
Go, go, Gadget! The Inspector goes high fashion.
This is what color blocking is all about.
Ready for this red, honestly.
Have you ever seen a more model-off-duty look?
Can we get a witness to this Katy Perry "Roar" moment?
Suspend your disbelief and look at life through orange-tinted glasses.
Important calls are street style's best friend.
All white is alright after Labor Day.
So we're really going to start wearing backpacks as fanny packs now, huh.
Too '90s to be bothered.
Can someone please clarify if that rainbow cloud thing in her left hand is a phone case and, if so, where can we, um, get it?
Batty is better than bratty.
C'est magnifique!
Vroom, vroomin' in Miu Miu.
Because one phone just isn't enough when it comes to fashion.
Talk about a pop of pink!
Cher Horowitz goes to Paris.
Let's get cosmic.
No, this coat does not say "Pisces," like I originally thought. Still dope, though!
Good luck trying to sneak up on anyone with these jeans.
See the way the phone case matches that Louis Vuitton x Supreme jacket? It's not a mistake.
Look back at it.
Nightlife meets high tea with this look.