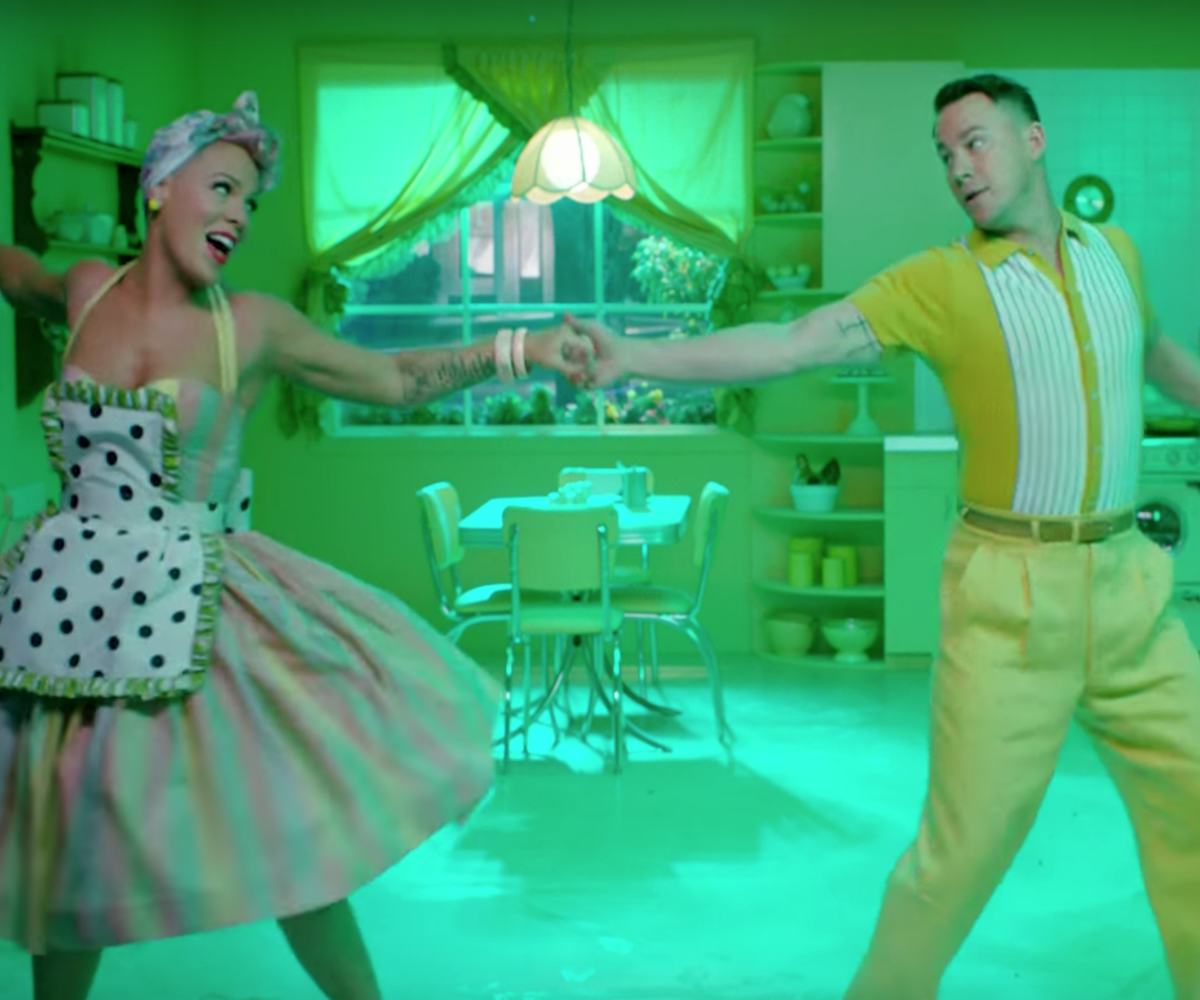 Pink's Dazzling New Video Features A Dancing Channing Tatum
We've missed you, dancing Tatum
Pink scaled the side of a building to perform her new single "Beautiful Trauma" during the American Music Awards this past Sunday. The video, released today, is just as extra, but doesn't involve any gravity defying stunts, unfortunately.
Instead, it stars Channing Tatum, who plays the husband to Pink's housewife. The two struggle to keep things interesting in their '50s pastel Barbie dream house. He reads a dirty magazine disguised as the newspaper as she burns the dessert, and they make do with some fun choreography and lots of pills. Eventually, they teach us the apparent secret to marriage: It can be made fun when cross-dressing is involved. Add a couple dirty martinis and some BDSM and you'll be about ready to renew your vows.
This is a story best told through its visuals, though. Watch the two dance their way to happily ever after in the mini-movie ahead.