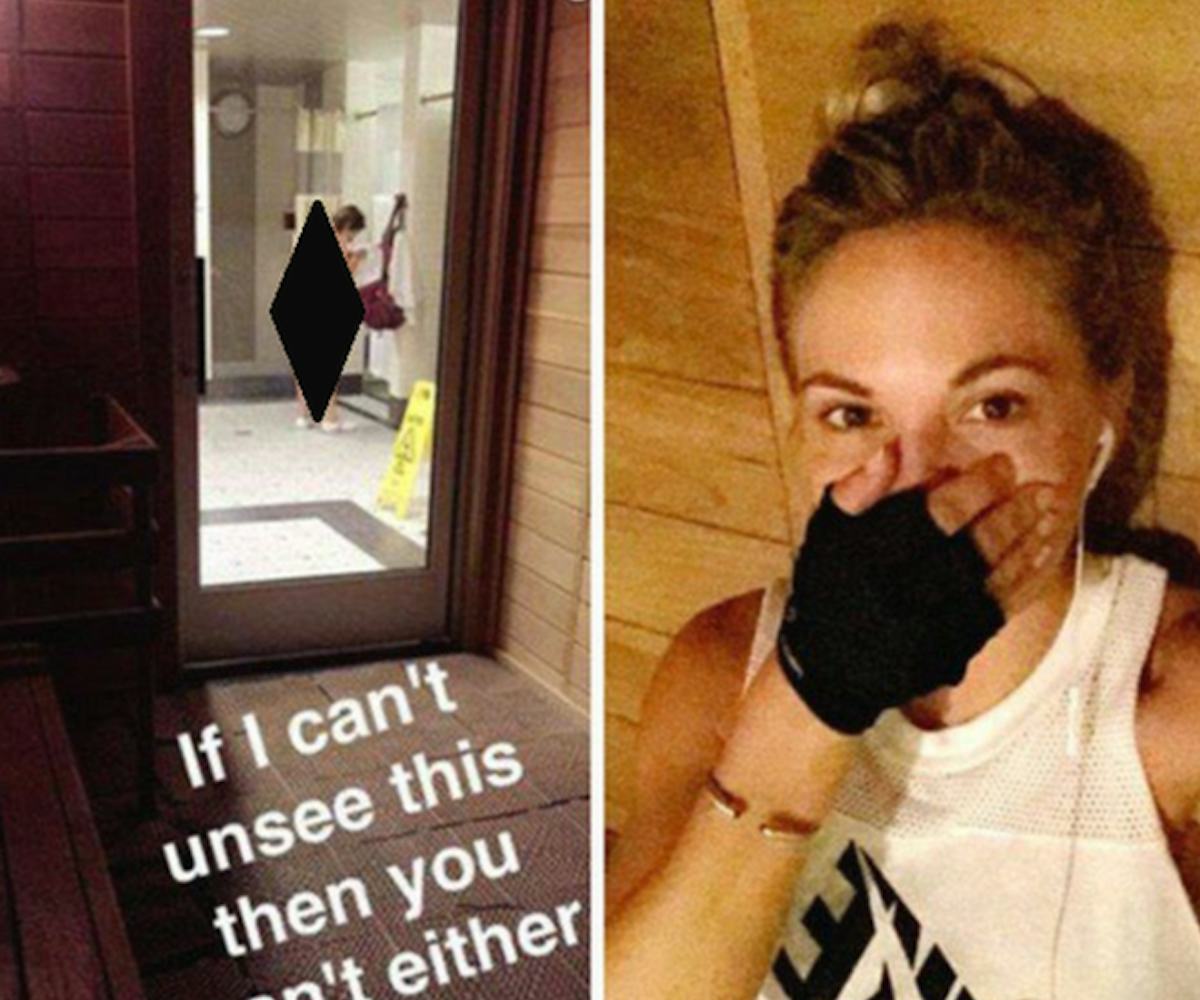 Image via Snapchat / @DaniMathers
Playboy Model Charged For Snapchatting Naked Woman At Gym
She potentially faces jail time
Over the summer, 2015 Playmate of the Year Dani Mathers snapchatted an image of a naked 70-year-old woman taking a shower at an LA Fitness. "If I can't unsee this then you can't either," she captioned the photo. Body shaming a complete stranger in order to entertain her legions of followers was not only a dehumanizing thing to do, it turns out it was also illegal. The LAPD investigated the incident after LA Fitness banned the model from using their facilities and filed a police report in response to the snap. Now Mathers is charged with invasion of privacy and could face up to six months in jail and a $1,000 fine.
Mathers initally non-apologized, saying she accidentally posted the photo and it was "not what she meant to do," adding that "body shaming is wrong and that's not what I'm about." She's since posted longer apologies, now deleted, and claims she's taken "full responsibility."
Whether or not Mathers is sentenced—her lawyer maintains that she hasn't done anything illegal—she's already been suspended from her regular radio gig and has faced a lot of backlash for the snap. Looks like that moment in the locker room will have an even more lasting impact on her life than she thought, and we hope she genuinely learns from the incident.