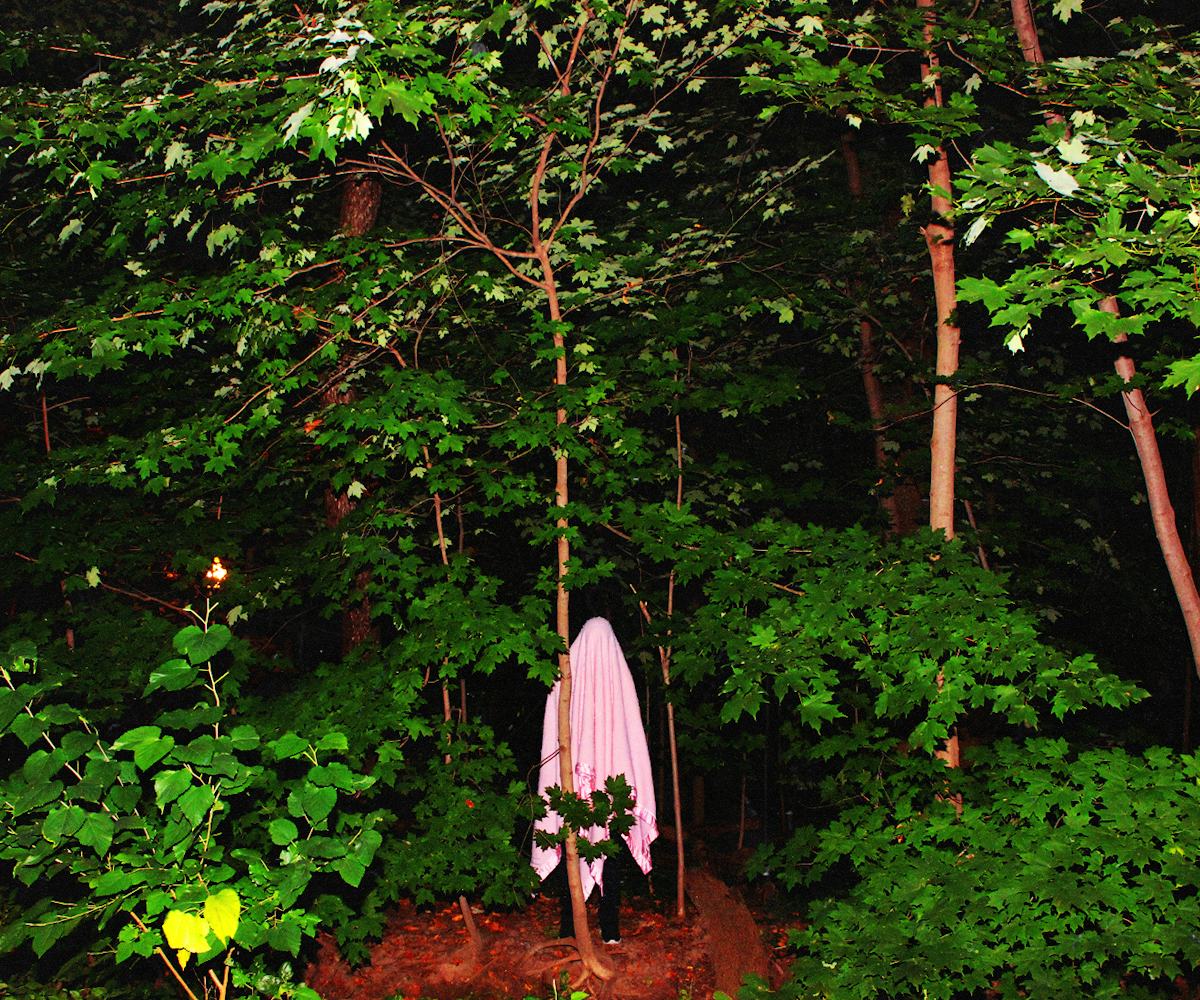 Photo courtesy of pnkblnkt
Pass The Aux Cord To Pnkblnkt If You See Him On Campus
Meet the coolest 18-year-old producer
These days, most discoveries happen on the internet. You either stumble upon something rare in the dark or someone you know and trust guides you into the light. I didn't find pnkblnkt all by myself per se, but I sort of feel like his music found me at the right time.
Last week, I came across pnkblnkt's work via Twitter when he dropped COZY, an album that he has been meticulously putting together for a little over a year now. As the follow-up to last year's Warm EP, COZY serves as a proper introduction to what the 18-year-old producer can bring to the table. Pnkblnkt makes electronic music that smoothly steers in the lanes of slow-building R&B, with distorted elements that make the beats hit even harder.
Age aside, what sets pnkblnkt apart among many other things is the name he has chosen for himself. It's not something that you can easily forget, and the anonymity factor intrigues the curiosity of listeners. Who exactly is this guy making beats underneath a pastel pink garment? Of course, that's not what really matters, though. The music speaks for itself, but I still wanted to know more about this mysterious character.
I recently had the privilege of dialing up pnkblnkt's line to conduct an interview. During our discussion, I learned how he created his carefully curated identity as well as how he manages to make music while staying on top of homework assignments. (He's currently an undergraduate student working toward a major in marketing.) He also has a slight southern drawl, which can be attributed to his midwestern surroundings.
Read our entire conversation and get in a COZY state of mind, below.
To start off, could you tell me about how you got into production and making music?
My freshman year of high school, I started off at a big public school, but it didn't really work out for me so I decided to transfer to a smaller Catholic school. I knew maybe two people there before I went. I made one of my first friends when I saw an album he had in his iTunes on his computer, and I was like, "Hey, you like that music?" He said yeah, and I was like, "Oh I like that music too." We kind of became friends through that, and he's still one of my best friends.
We were both really into music and decided to start a club together which is called the
. It was basically a book club for music, where me and him would decide on an album and we'd tell everybody to listen to it, and we'd get together for an hour and talk about it. He had downloaded Logic and gave it to me, and we just said, "How about we sample this song from the album we review and see if we can make, like, a better song out of it?" And so we tried that, and then it was horrible. But we both had fun doing it, and it was a little contest between us. And it kept going, and then between a bunch of different names and working on sounds and everything is kind of how I ended up with
COZY
.
How did you come up with the whole pnkblnkt identity?
I was hanging out with another friend, it was really late at night. His sister had a blanket down there, and it was pink. And I just had it and I was using it that night, and as a joke, he started calling me that. And then I started thinking about it, and I thought, "What's more purely good than a pink blanket?" To me, it seems like there's really nothing negative about it. Pink's the prettiest color, and a blanket, it's a good thing, I think, and if I'm making music that I thought was beautiful and good, then I would want something to represent it. And it's also a way for me to stay anonymous, but have an image to portray my music.
Would you say that you are more introverted and that's why you want to protect your identity? I feel like it's a trend for a lot of producers right now to try to be really mysterious. Or, are you just trying not to put yourself all over the internet by having your real name everywhere?
Yeah, I must say, I like to keep to myself. Ever since I started making music and taking it seriously, I wanted the focus to be on the music instead of on the person behind it. When someone mentions Justin Bieber, you always think, "Okay, he has all this stuff going on in the news" instead of, "Oh, he recently collaborated with so-and-so on his new album," and the music behind it. I didn't want to end up being someone who makes a headline just because I do something, whereas I'd rather people keep their attention on the music.