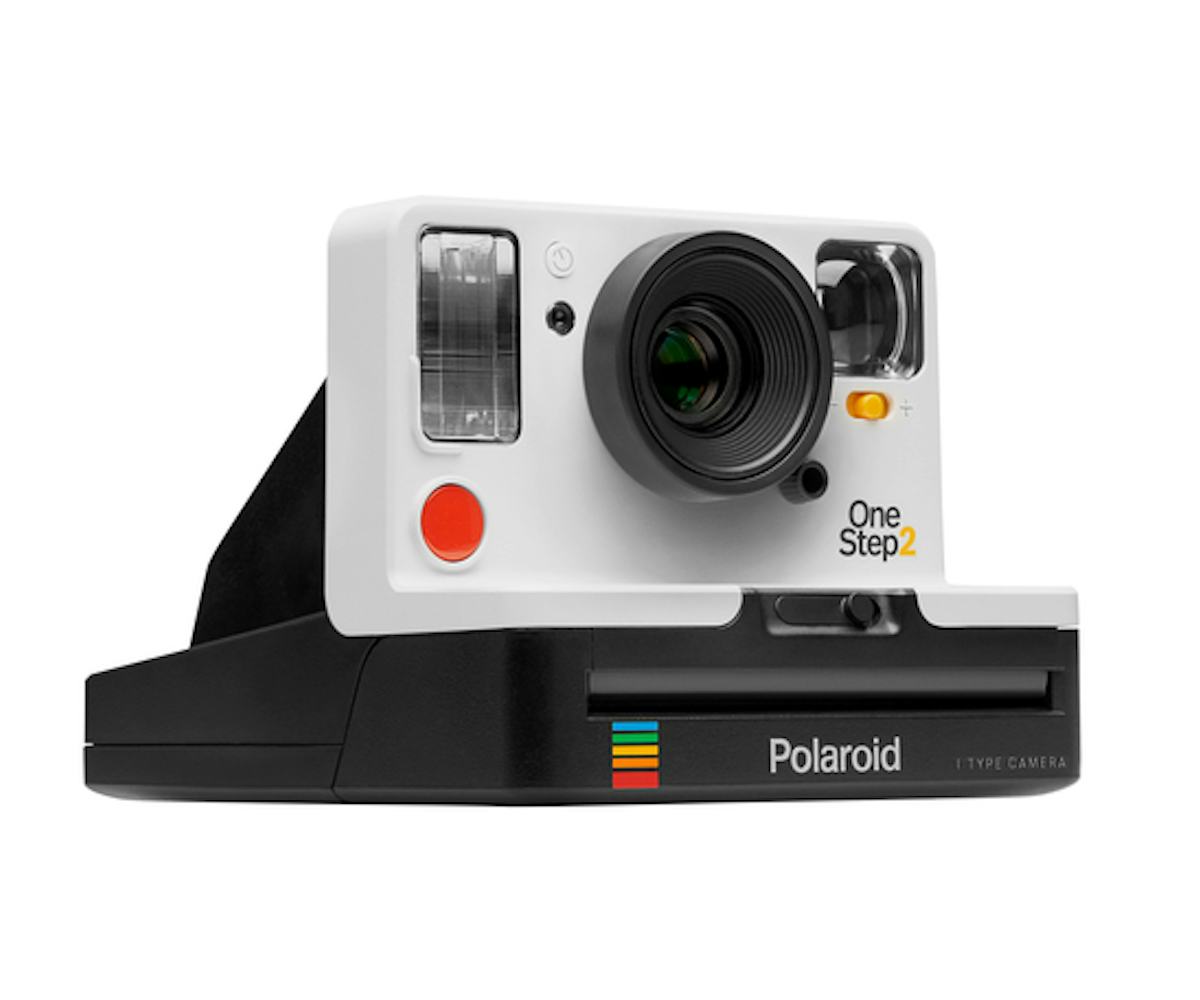 Photo courtesy of Polaroid Originals
Polaroid Is Back In Action With A New Camera
For the first time since 2003, Polaroid is releasing a new instant analog camera. It marks the long-awaited return of the iconic photography brand, rebranded now as Polaroid Originals.
The OneStep 2 revives the original OneStep camera, the model that democratized instant photography 40 years ago. This time around, though, it comes with a self-timer, USB charger, and a long-lasting battery. Polaroid Originals comes just in time, as the demand for tangible images that are outside of the Instagram sphere is on the rise. "It's also completely unique and impossible to reproduce," Oskar Smolokowski, the CEO of Polaroid Originals, says. 
Polaroid Originals is committed to instant analog photography and its community. "When it comes to capturing a moment and bringing people together," Smolokowski says, "there's nothing quite like a Polaroid photograph." Indeed, the DIY aesthetic and anticipation for the image to develop can't be translated digitally. A Polaroid photo is special, in part because the film costs more than the photo you snap, filter, and share online. Capturing someone and something on Polaroid celluloid is a way of saying that someone or something is worth it. 
To help celebrate the launch, Polaroid Originals teamed up with Ryan McGinley, to help spotlight the rising talent in the instant analog photography world.
The OneStep 2 is available for pre-order online now and will be available in stores October 16, with a price tag of $99.99. In addition to the camera, Polaroid Originals is unveiling a new generation of film, I-type, that comes in both color and black-and-white options ($15.99 for an eight-pack); vintage format film for Polaroid SX-70, 600, and Spectra models price out at $18.99.