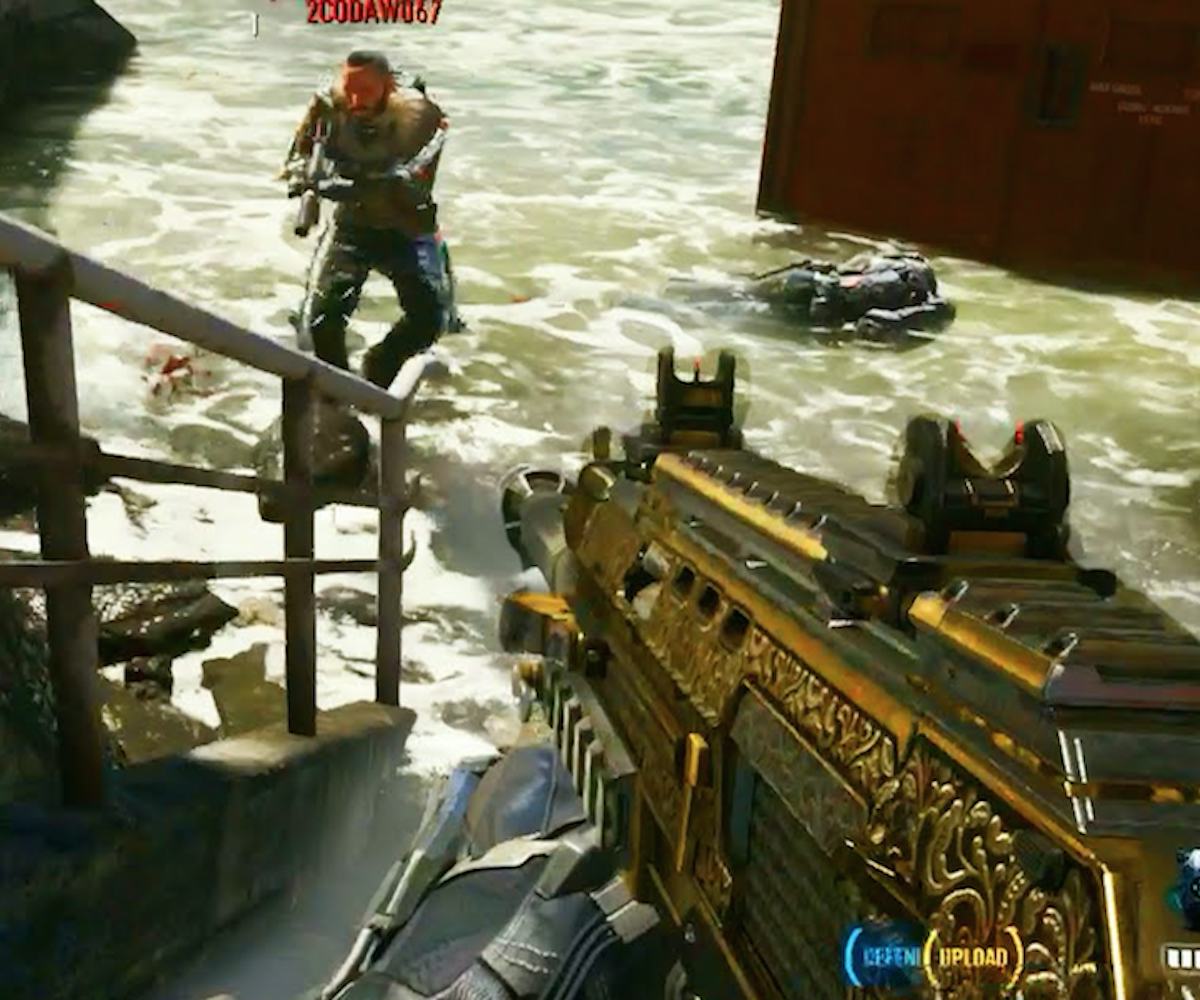 Screenshot via YouTube
Police Kill Innocent Man After 'Call of Duty' Swatting Prank Goes Awry
An argument over a video game resulted in the death of an uninvolved man
A man in Los Angeles has been arrested after reporting a false kidnapping and shooting scenario to police. This "prank" ultimately led to a fatal shootout, leaving one unarmed and totally uninvolved man dead. The original call to police was made in the wake of an argument between two players over a $1 or $2 wager in the video game Call of Duty.
The Los Angeles Times reports that the F.B.I. are now investigating the situation, in which a "prankster" called 911 with a made-up story about illegal activity. Wichita Deputy Police Chief Troy Livingston classified the hoax as a case of "swatting," in which a person calls in law enforcement with a false report as a method of getting revenge on an enemy.
"Due to the actions of a prankster we have an innocent victim," Livingston said.
In the call made to police, the "prankster" claimed his father had been shot in the head and that he was holding his mother and sister at gunpoint. "I might just set [the house] on fire," said the caller, who gave the address of the person he believed he had been arguing with online.
Preparing for a hostage situation, police arrived at the Wichita home in question, which belonged to Andrew Finch (who had nothing to do with the original Call of Duty argument). During a confrontation between Finch and the police, Finch reached for his waist, leading an officer to open fire. Finch died shortly thereafter.
"What gives the cops the right to open fire?" asked Lisa Finch, the victim's mother. "That cop murdered my son over a false report in the first place."
Finch's family was also forced out of the home and handcuffed. There were no guns found in the residence.
"We woke this morning to horrible news about an innocent man losing his life," said Shannon Gerritzen, a spokesperson for UMG Gaming (the company who makes Call of Duty), in a statement. "Our hearts go out to his loved ones. We are doing everything we can to assist the authorities in this matter." 
The New York Daily News reports that 25-year-old Tyler Barriss was arrested in connection with the hoax call.
The F.B.I. estimates that around 400 cases of swatting occur annually.