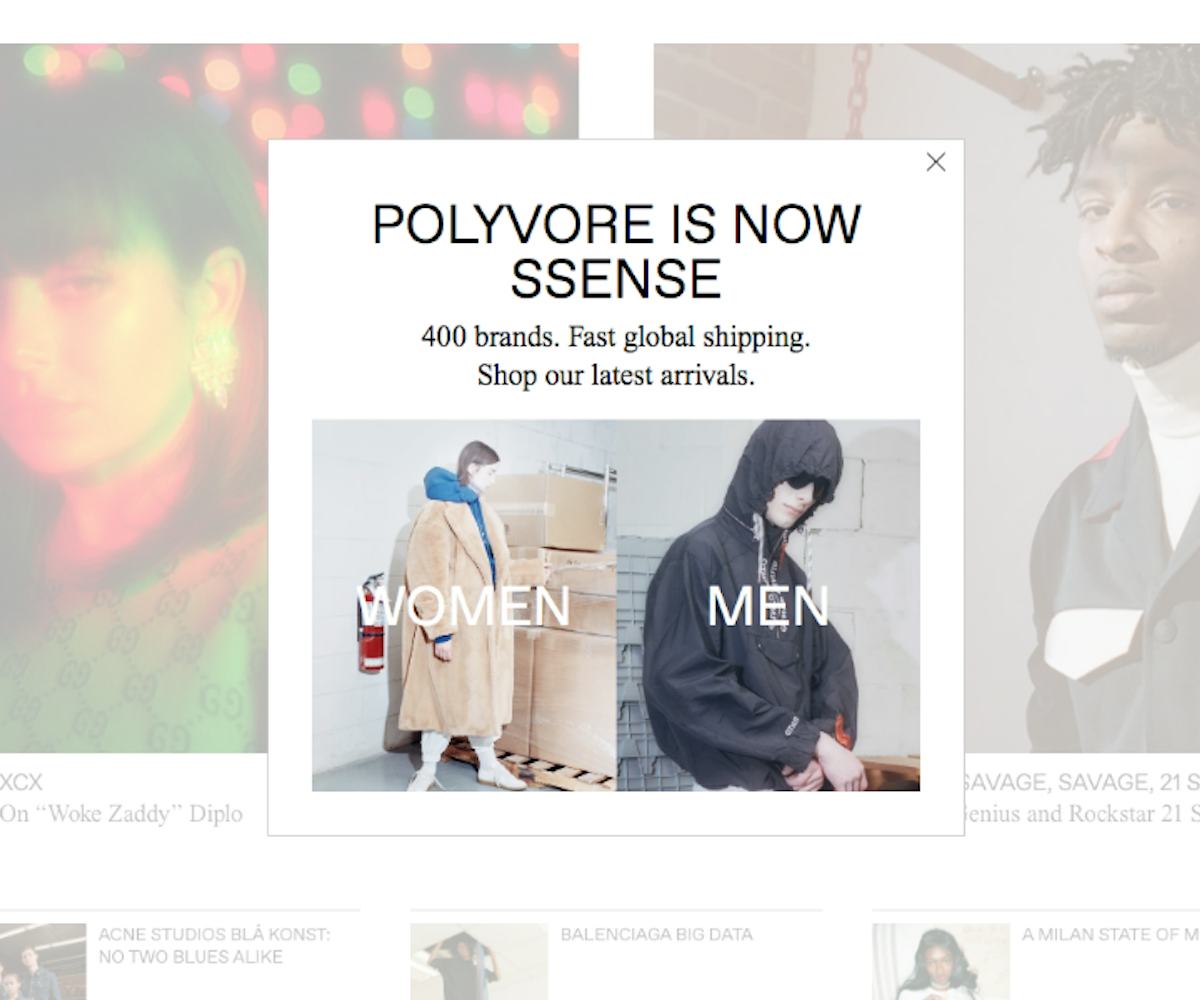 Well, Looks Like Polyvore Is Gone For Good
The website shutdown after being acquired by SSENSE
Since 2007, Polyvore has been the go-to platform for creating digital shopping mood boards. The popular collaging website allowed users to play editors, helped fashion bloggers share their favorite picks, and, generally, acted as a creative outlet for the fashion-loving around the world. Last Thursday, without warning, the company announced that SSENSE had acquired the site and that it was shutting down—disappointing thousands of users in the process.
One fan, Lauren Coates, started a petition to bring the website back and, as of now, it has over 13,000 signatures. A lot were offended that users weren't given any prior warning that the site was shutting down, which resulted in many losing years of work. Others are just sad to see their beloved site shutter.
SSENSE has since issued an apology in response to the backlash. In a lengthy Instagram post, the company notes that they "deeply regret the distress our actions have caused the Polyvore community over the past few days." It explains that they handled the shutdown poorly and that users have the option to opt out of data being transferred to SSENSE before May 15. Unfortunately, Polyvore isn't coming back, but SSENSE is working with the parent company to help users retrieve their content.
As Racked points out, SSENSE is going to have a hard time winning over Polyvore fans, especially considering the two sites operate on totally different fashion spheres. "Polyvore users will surely not transfer to SSENSE considering it has no creative aspect, which was what everyone used Polyvore for," one user wrote on the petition page. "Not to buy overpriced and ugly items."
RIP, Polyvore! We'll remember you fondly.