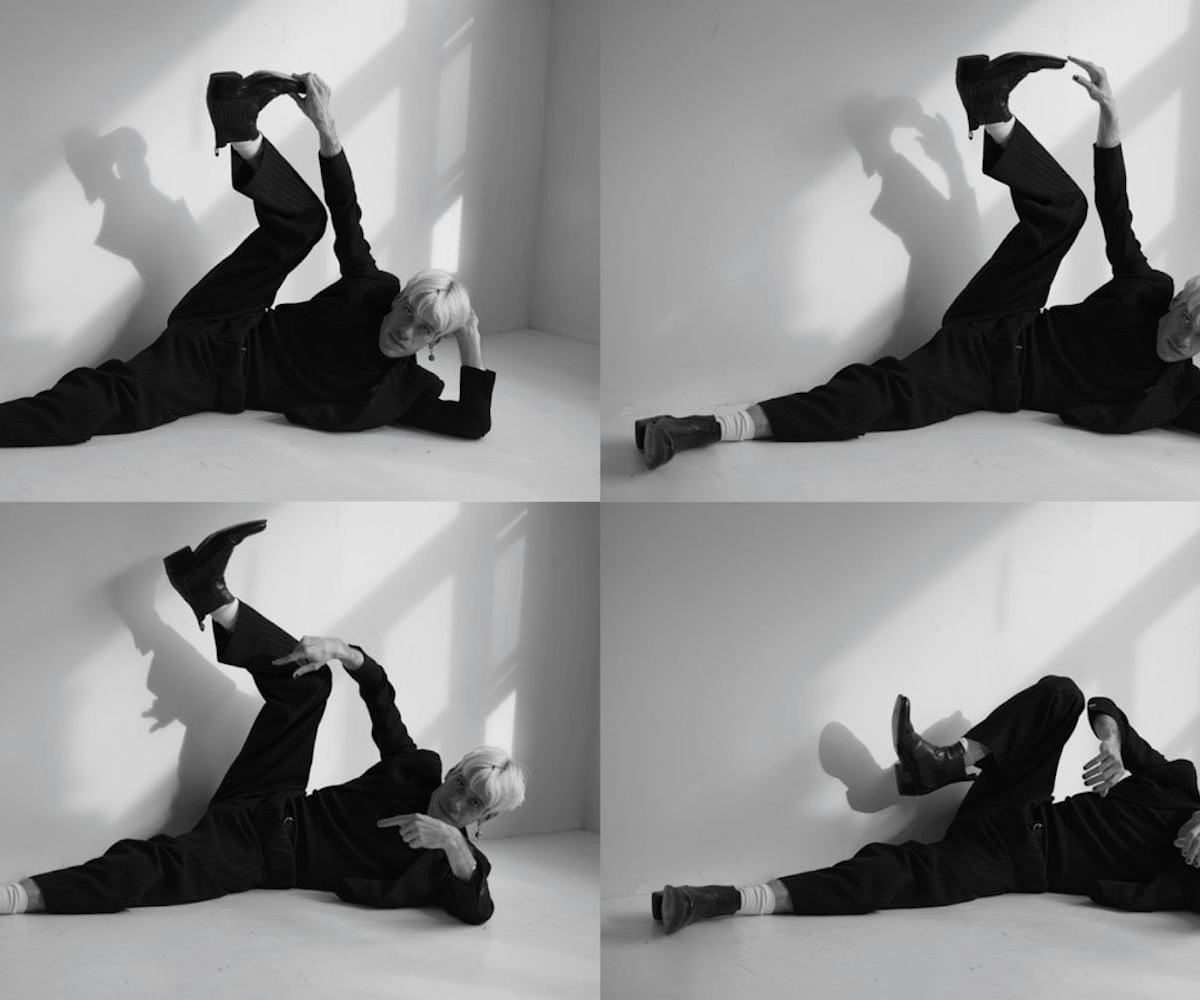 Photo by Jason Nocito
How Porches Found The Body In Pop Music
All just by leaving the house
Through music, we come to understand the body, how it moves and its various sensations. The body is precious and it is—especially on Aaron Maine's new Porches album, The House—present.
For his third album as Porches, Maine ventures outside of his comfort zone. The first song is a literal command to get out of his home. "Every other aspect of my life was pretty disjointed when I was writing this album," he says one weekday morning in the Lower East Side. "I was traveling a lot for touring, in new places just running around." He cites a particular chair in his apartment that became a quasi-refuge for clarity, inspiration, and some semblance of consistency. But consistency does not breed adventure. Instead, as Maine says, "sometimes it felt like a constricting situation where I was in this small-ish apartment, kind of stuck in that reality."
So, Maine went exploring—not for some profound enlightenment but for normalcy. "My favorite part of the whole process is being home and doing something that resembles a regular life, socially and romantically, like I just fuck with having a cup of coffee with a friend and just writing," he tells me. "That's when I feel most productive and happiest—writing, recording, and having experiences at the same time."
By pushing himself, exposing parts of his body, and laying bare his emotions, Maine grows from the discomfort of vulnerability and, in its afterglow, creates music that is detached, observational, and peculiarly intimate. Take the auto-tune-heavy "Anymore." Though the lyrics point to a specific relationship in Maine's life, he delivers it over an orchestration of synths and piano that keep the listener's feet moving, inviting them to feel what Maine feels without much room for interpretation. The House is a diaristic experience designed to bring the body on a journey that's as languid as it is kinetically disorienting. Maine's inky vocals are the piece that ties everything together.
"I imagine it's uncomfortable to some listeners," he says of putting his body and journalistic musings out like this, "but exploiting my personal life and oversharing is where I'm at." It's Maine's way of brushing off the nagging nihilistic view that nothing matters because everything is fleeting. "It feels good to not always be like, 'Well, I'm just a little speck of whatever on this thing,'" he says. Indeed, it's in the spirit of escaping physicality that The House and Maine shine. In Maine's eyes, you can't physically escape your body, but you can escape physicalness. That's done, in part, through music—the way it informs the body and inspires it to move. The only truth, he says on "W Longing," is kindness. The rest—being good to yourself and knowing you are powerful—comes with that. It's there, in that confidence and kindness, that the body is found. The body beautiful.
The House drops Friday, January 19 (via Domino).