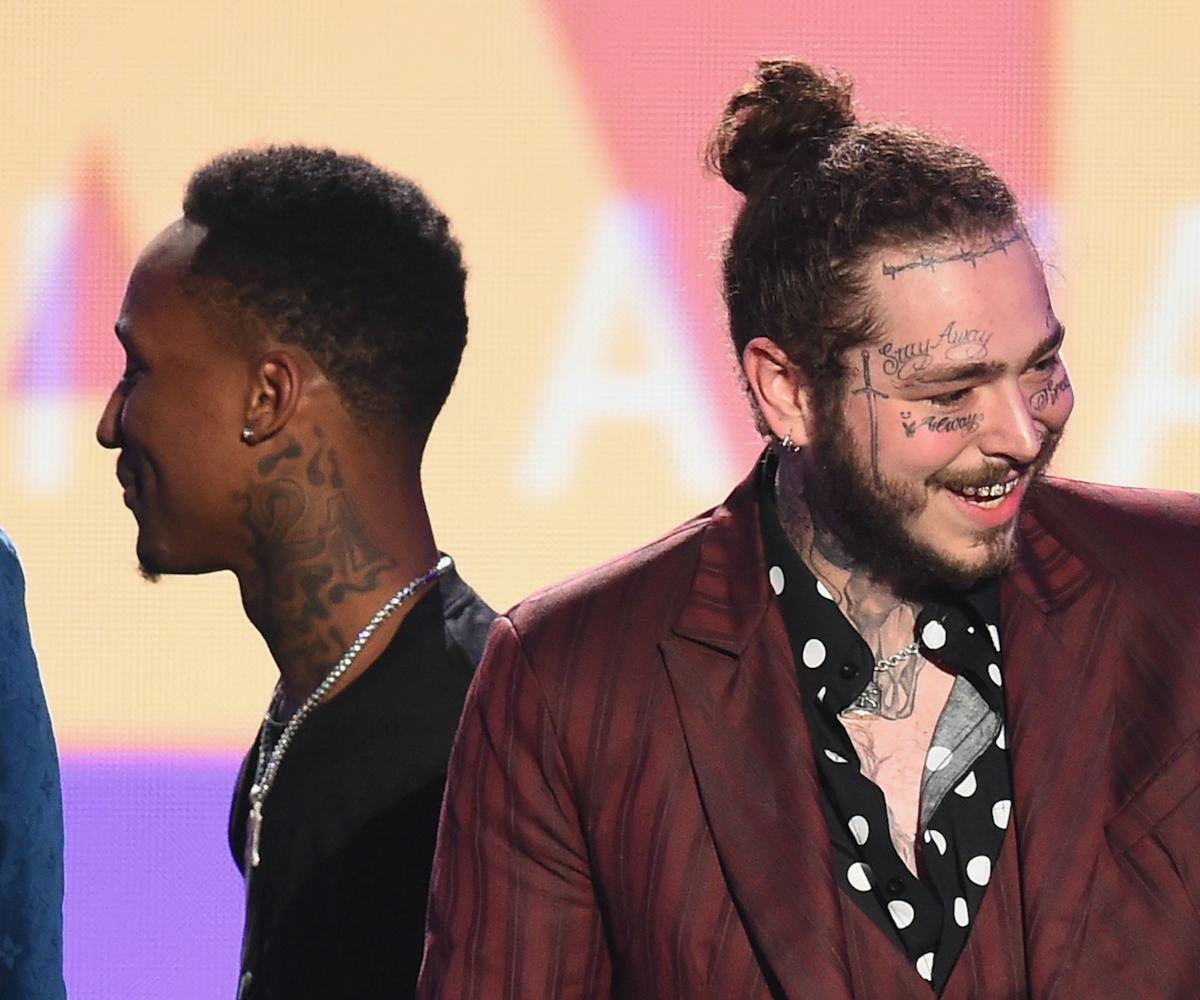 Photo by Theo Wargo/Getty Images
There's Now Temporary Versions Of Post Malone's Face Tattoos
Just in time for Halloween
Temporary tattoos resembling the facial ink of all your favorite musicians have hit the world of online shopping. Just in case you've always wanted to look like Post Malone (???) or dress up as Lil Xan for Halloween, there's now an easy way to do so without getting needles in your face.
Stick on some "Always Tired" tats on the bags under your eyes so that you don't have to let people know that verbally and look exactly like the "Rockstar" artist. It's an especially good look if you're trying to start a campaign to get made over by the guys of Queer Eye, given that the internet has been trying to get the show to change Malone's look for ages. There are also questionable XXXTentacion's face tats available. Though please don't go with those. Aesthetically aspiring to be an alleged rapist isn't appropriate, even on Halloween. Personally, I'd rather opt for the ink of RiRi. 
This isn't the first Halloween costume idea of 2018 that has us raising our eyebrows. Urban Outfitters is selling a $59 "influencer" costume, made up of a sports bra and leggings. What a time to be alive.