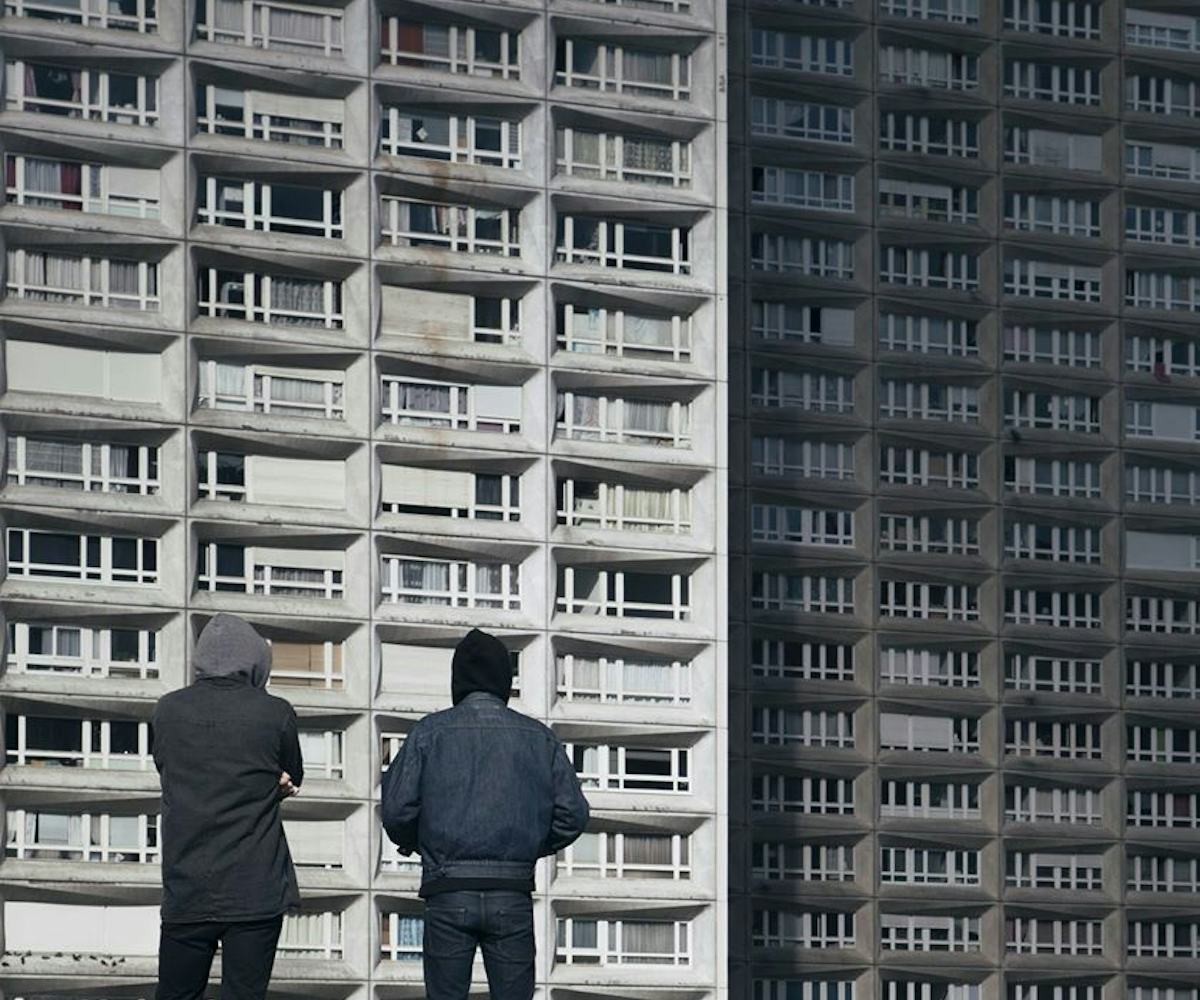 Photographed by Lorelei Buser Suero
POSTAAL is About To Be Your New Favorite Electro-Pop Duo
Listen to their single "City Lies" featuring Jelani Blackman
If you've ever had the pleasure of visiting Paris, you know it's a city that is easy to fall in love with. Everything about the City of Lights is romantic and charming, especially the music scene. London, on the other hand, can be a hit or miss—you either grow fond of the properness and dampness of it all, or it's simply not your cup of tea (pardon the pun).
If your heart can't decide between the two cities though (and why should you have to?), POSTAAL is the perfect compromise. For starters, the electro-pop duo is straight from France and Britain. All we know about the men behind the beats is that their names are Dennis and Hervé. (Like most producers, they want to be as mysterious as possible.) Today, we're premiering their new single "City Lies," a track off of their debut AA1 EP, featuring London-based rapper Jelani Blackman.
In a way, it's about when you project a fantasy onto something or some place to only then realize that you've been deceived. Dennis revealed that he was inspired by his own experiences when it came to the song. "I'm talking about what shocked me when I relocated to Paris: misery in the street, migrant encampments," he said. "In London, it's the total opposite: everything has been cleaned, put out of sight... The city is what you make of it. You're the master of your own destiny." 
AA1 is out on Friday, June 3. Stream the single in full, below.