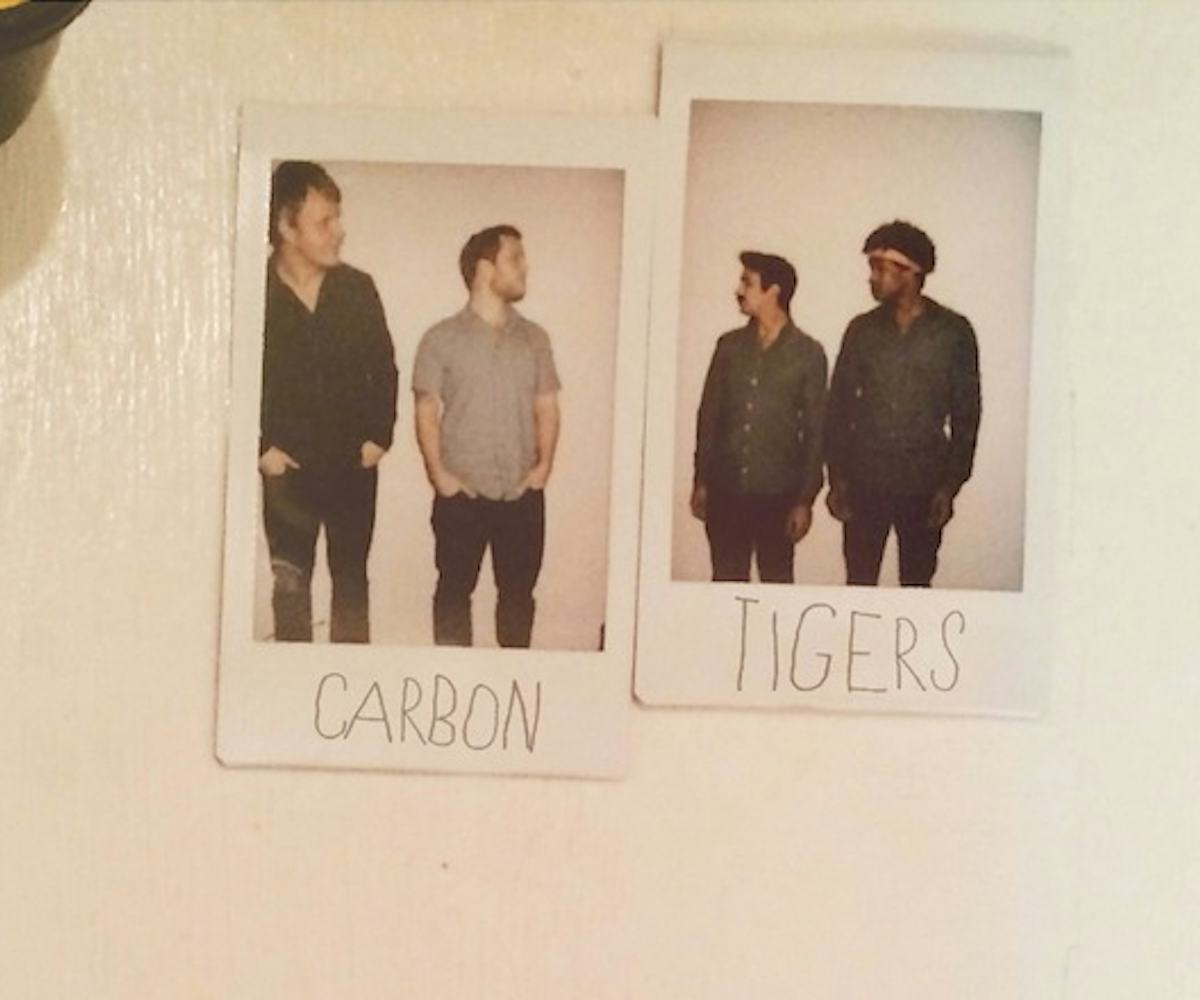 premiere: carbon tigers "the harvest"
Kickstart your week with this…
Imagine if Queens of the Stone Age teamed up with Thrice and then that supergroup convinced Tool's Maynard Keenan or Live's Ed Kowalczyk to lend them vocals...can you hear it? Well, that's kinda what "The Harvest" by Carbon Tigers sounds like, but a little more growly. Like maybe if Neil Fallon from Cluch or Phil Anselmo from Pantera mixed the record. Oh, speaking of the record, their brand new EP The Wars At Home comes out tomorrow!
We got an early listen to the new tracks and begged the dudes for a preview, so it is with great pleasure that we present to you "The Harvest." This is the last of five songs on the EP, and it's head-nod heavy with four minutes of bass driven punch. The breakdown at three minutes is so epic we tried to crowd surf through fashion closet and convince the editorial team to participate in a mini-pit. There are some pretty songs on this EP, but this song is not one of them--this one right here is the heavy one.
Check out "The Harvest" below and the title track "The Wars At Home" on the band's Soundcloud HERE. Pick up the entire EP tomorrow HERE and check the Carbon Tigers Facebook HERE for live dates.