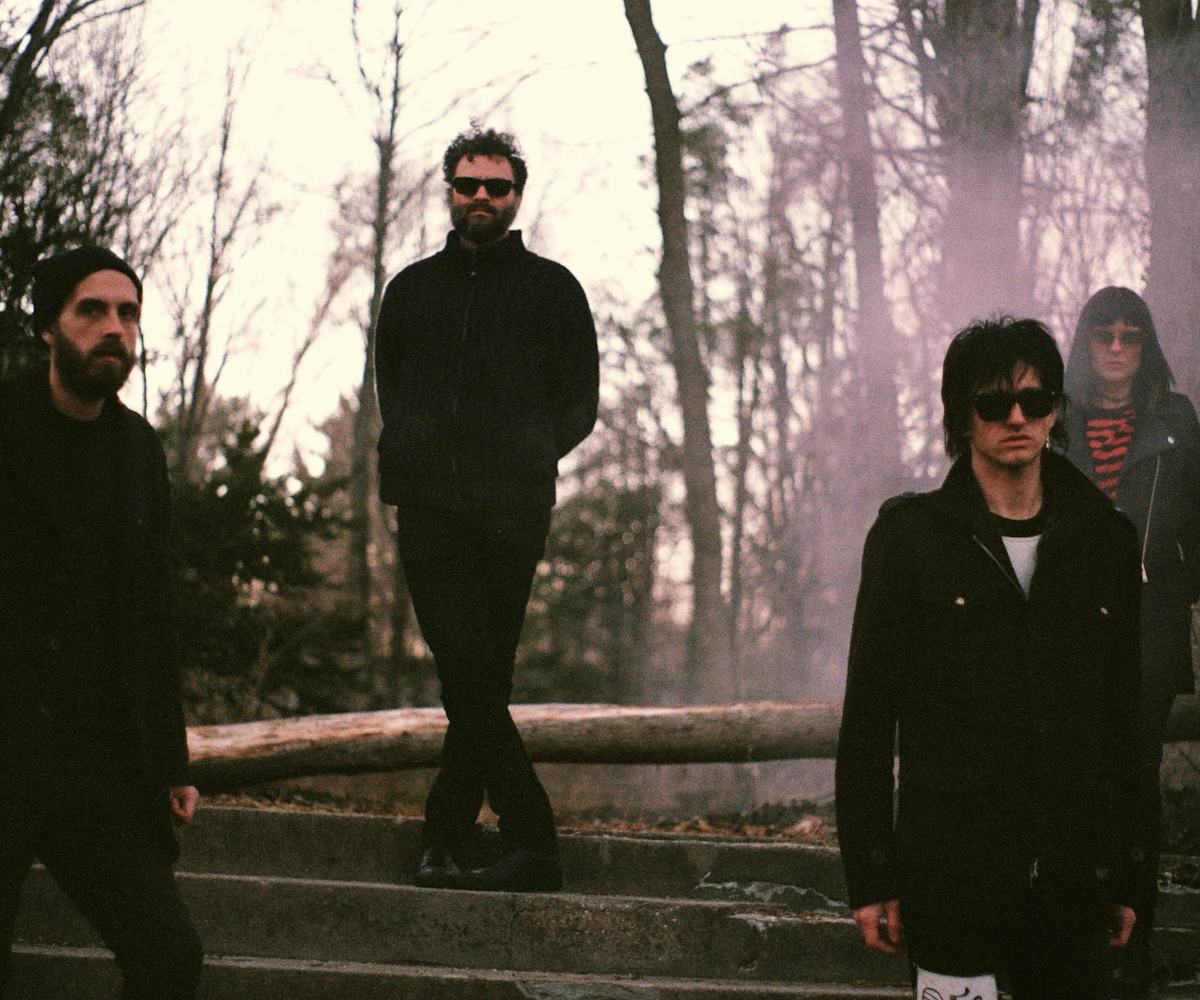 Photo by Emmanuella Zachariou
Dead Leaf Echo Makes The Dreamiest Rock
This Brooklyn band brings vintage-y vibes in their new "Strawberry.Skin" video
Dead Leaf Echo have been making self-defined "nouveau wave" tunes since 2008, staying true to their experimental nature throughout the years. Today, we're premiering the hazy video for their single "Strawberry.Skin" off of their new EP of the same title.
Dead Leaf Echo—and a mostly female team of creatives from SVA—create a truly haunting imaginary world for their single to live within. Cinematographer Emmanuella Zachariou gives her visuals the ultimate vintage feel, shooting the video on 16mm film set against a bleak landscape. The video builds alongside the song, flashing between visuals as the guitars gain momentum and emotions rise. Actress Michelle Mojescik is the ultimate dream girl, looking pensively at the viewer, crying strawberry tears, and mouthing lyrics over a mint green rotary phone. 
The band tells us that the new track delves into common romantic themes. "[The song title] is a metaphor for my new red Jazzmaster guitar, featured in the video, and a close relationship between a girl and boy," says vocalist/guitarist/keyboardist LG. "As per usual, the lyrical themes of trust and desire are explored: 'Trade a promise for a lie and defend.'"
Their new EP is a collaborative effort with artists who knew the shoegaze genre better than anyone, including Monte Vallier (Wax Idols, The Soft Moon), Guy Fixsen (My Bloody Valentine, Moose, Boo Radleys, Laika), and Jorge Elbrecht (No Joy, Tamaryn, Kristin Kontrol). You can listen to that project here and watch the video for "Strawberry.Skin," below. Slip away into the band's entrancing dreamland. 
You can catch Dead Leaf Echo at their record release show on Saturday, May 13 at Alphaville in Brooklyn, NY. Snag your tickets, here.